How to optimise your website for hotel bookings 
In 2020 having a basic website and booking engine is no longer an optional extra. In fact, you're likely losing potential customers and leaving money on the table. This digital doormat is the chance to show off your property's features, share a touch of your brand values, build trust and, most importantly, land direct bookings. 
With OTAs taking large percentages of room sales, every booking you can score on your own hotel website puts more money into your pocket. A slick, easy-to-book website is the tool you need to make that happen and we will explain how in two parts.
The first part covers setting up the basics of your hotel website – the functionality, the copy, the imagery and booking software. The second part dives into how to optimise your website further to capture leads and convert direct bookings at your inner-city hotel, regional motel or beachside resort.   
Part 1: set up your website basics
Create a responsive site
It shouldn't need to be said, but first and foremost, make sure your new website is responsive. That means no matter the size of the screen – from a mobile phone to a huge desktop screen – the website will adapt and stack the various page elements for a great user experience. Most WordPress themes and any web designer worth their salt should do this for you automatically.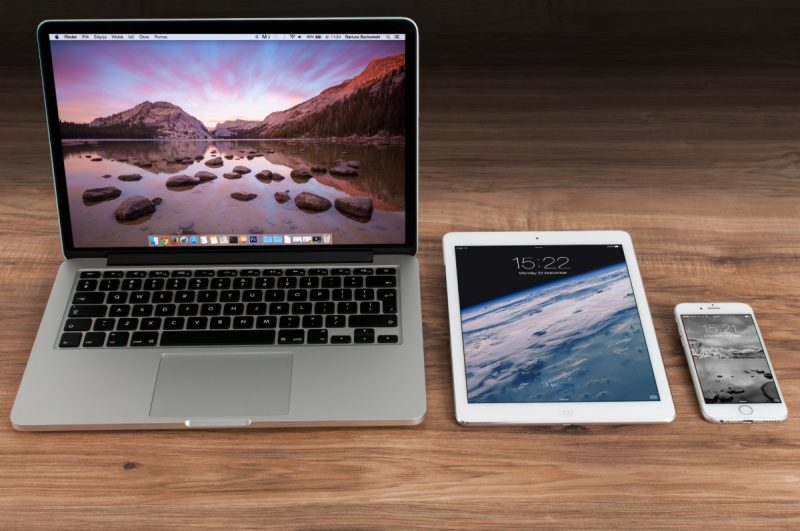 Use storytelling copy
Why should someone book with your hotel? Ah, you have soft beds and clean rooms. Guess what, so does your competition. Every website needs written copy that tells guests what to expect when they stay with you, and this is an opportunity to go one step deeper on your brand and uncover those unique selling points. What makes you stand out as a hotel, motel or resort? Is your backstory or architecture? Which topics frequently arise in your reviews? Is it the view, the pool or friendly staff? Figure out what makes your property unique and lean into it. 
Invest in quality, clear and bright Images
If you are paying for a new website, be sure to fill it with new professional images. Yes, working with a photographer can be a daunting experience, but good visuals help sell the experience and are an investment for your brand. These images can be shared not only on your website, but across social media, with your tourism partners and on OTA websites.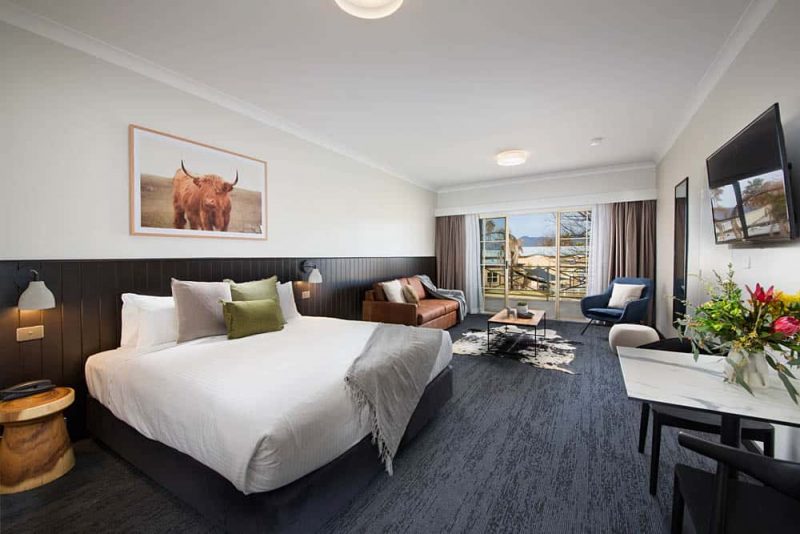 Get professional video (if possible)
Video is a power medium for storytelling and showing off your hotel. There are a few ways to use video on your website, from a short two-minutes teaser to a Google Maps style property walk-through. While images are essential, video is still optional, so consider it if budget allows. 
Links to your social media
Social media is an important tool to cultivate community and service customers. Past customers who enjoyed their experience, and potential future customers who like the look of your hotel, motel or resort will follow or like your page in order to keep updated and be reminded about your brand. Of course every business wants to see their social media profile fanbase increase, so make sure buttons for your social channels are prominently displayed in the website footer.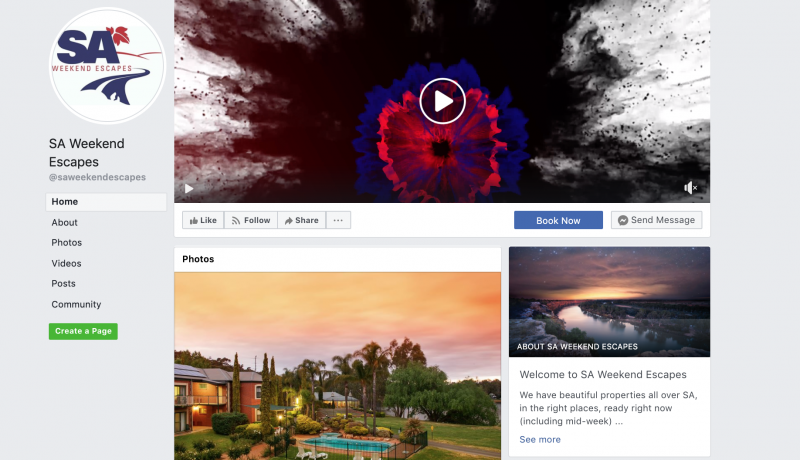 Make it easy to book
Get yourself a clearly defined "book now" button that displays prominently on your site. Maybe it's in the header along with your phone number, or maybe it follows people around the site as a pop-up.  Now, this might sound obvious but you'd be surprised how frequently this button is looked over. Web developers are often not user experience (UX) designers, so they create great websites for all types of businesses, but don't specialise in hotel sites.
Get a highly converting booking engine
That booking button has to go somewhere. In 2020 guests expect to be able to book a room online instantly. Guests are unlikely to email you directly requesting rates when they book online instantly with an OTA. 
From our experience, we recommend using a booking engine minimal clicks to payment and with a live rate shop ( your website rates being shopped LIVE against OTA rates). This means your displayed direct rates will always be the best possible price, encouraging guests to book directly with your site. If an OTA is displaying a cheaper rate, your booking engines live rate will automatically adjust your websites rates to reflect that or better that rate of the OTA. If customers know you genuinely offer the best price, guaranteed, they are more likely to book directly. 
This industry changing feature will help you grow direct business, but it isn't available on all booking systems. We've seen this "secret weapon" give the advantage over competitors with huge percentage increases in direct booking conversions from all hotels we set this up with. Send us a message and we can set it up for you too.
Make sure your URL is correct
It's not the '90s so chances are you already had a website URL and were just updating the site design. Either way, do your due diligence and make sure the correct URL is posted across all your social channels, but most importantly on your Google Location profile. 
Part 2: optimise your website for room bookings and leads
Special packages for direct bookings
Your website is your digital real estate. Here you can package up exclusive offers to encourage direct bookings. If your hotel has a restaurant or spa, package up dinner for two with a massage and two nights of accommodation. If your hotel is more suited to business clientele, offer a business package including two nights midweek with in-room breakfast service and free laundry or ironing. Packages should be designed to give value to your guests while extending their length of stay and use of your hotel's services. Most importantly, these deals and discounts should encourage them to book directly through your website.
Use guest reviews or testimonials as social proof
When you say "we have great customer service", it doesn't mean a lot. But when Amy via TripAdvisor says "The staff were so friendly. They went above and beyond to make sure we had the perfect stay", your potential guest starts to trust that they will have a positive experience too. Guest reviews are an important tool to use across your website as evidence of great service, great facilities and great experiences. In this age of transparency, people want to know what they should expect at your property and these reviews can build trust.

Start a hotel blog
"But we're a hotel, not a media company", you might think, but blogging is an important marketing tool for all sorts of businesses. There are many benefits to having a blog on your website, from SEO points to customer engagement. A blog is a long-term play but it will help increase your organic ranking on Google and other search engines. Of course, when someone searches the name of your hotel you should show up in the results, but what if they look for things to do or events in your town, city or region? Blogging can open the door to potential customers searching for relevant terms. When someone lands on your blog looking for destination content, they are introduced to your hotel brand in a positive way. Use your blog like a concierge desk and introduce your potential guests to the magic of your city or region.
Monitor your most popular pages
Every website needs Google Analytics set up to monitor the most popular pages and see where your traffic is coming from. To receive website traffic you need to work hard for it, especially in the beginning. Maybe create a special package and advertise it on Facebook, or partner with your local tourism board for their latest campaign. If you do either of these things, please measure the return on your investment to make sure it was worthwhile.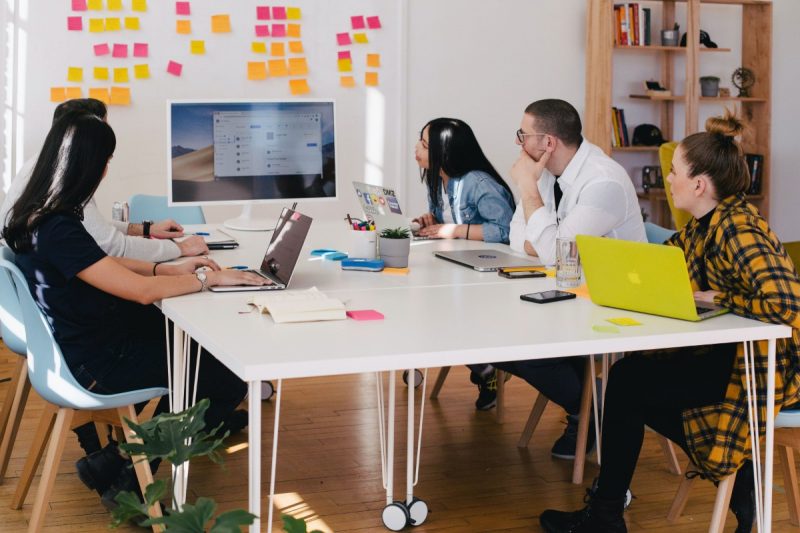 Use strong call to actions (CTAs) 
Do you offer the best price on your website? If you do, make sure your customers know it too. Potential guests need a strong incentive to book directly, so if you're offering the best online rates to encourage direct bookings then make sure it is clearly communicated. Chances are some potential customers found you on an OTA site and were investigating your hotel further before booking. 
Capture warm leads
When someone lands on your website, they may not be ready to book right at that moment. That's why setting up an email newsletter with an easy subscribe button is one way to capture interested potential customers. To entice them to sign up, offer an incentive such as late check-out or a 10 per cent discount voucher for when they book. An email address is better than a social media fan. Social media is a rented marketing tool, while an email database is owned by you. Emails mean you can reach out directly to this potential or past customer with no advertising cost.
Set up automated emails 
Speaking of emails, every hotel should have an automated email system to manage booking confirmations, welcome messages and post-stay follow-up communications. We've found most hotels use fairly average property management systems, and while these do the job they are missing the smart element to marketing. Good marketing is getting the right message to the right person at the right time and with smart data and intelligence it's possible to set up automated email chains that land in a customer's inbox at exactly the right time. If you want to implement a better CRM and email system, let us know and we can assist.
Buy traffic for your site
Smart digital advertising is a great way to send potential buyers to your hotel website. Google SEM ads – those ads you see at the top of search results – are a great way to send interested parties to your accommodation site. Of course, in metropolitan areas the big OTAs like Booking.com and Hotels.com will always outbid an independent hotel. This is where Google display and remarketing ads are a better option. In regional areas it is, however, worth looking into paid search advertising as well.
It's possible to set up and run paid campaigns with Google yourself, but it's worth hiring an expert to make your dollar go further. We've pulled year-on-year stats comparing the results before and after we implemented our strategies and the results speak for themselves in that regard. With one client we achieved an 11:1 return on ad spend, with a cost-per-click of 99c. Huge value, real conversions.
If you need help with building a new hotel site or optimising an older one to increase bookings, please reach out to us. We work behind-the-scenes with more than 20 hotels, motels and resorts around Australia to make sure they're kicking goals and returning greater profits.  
Loved this post? Keep reading