Food & Beverage
Food & Beverage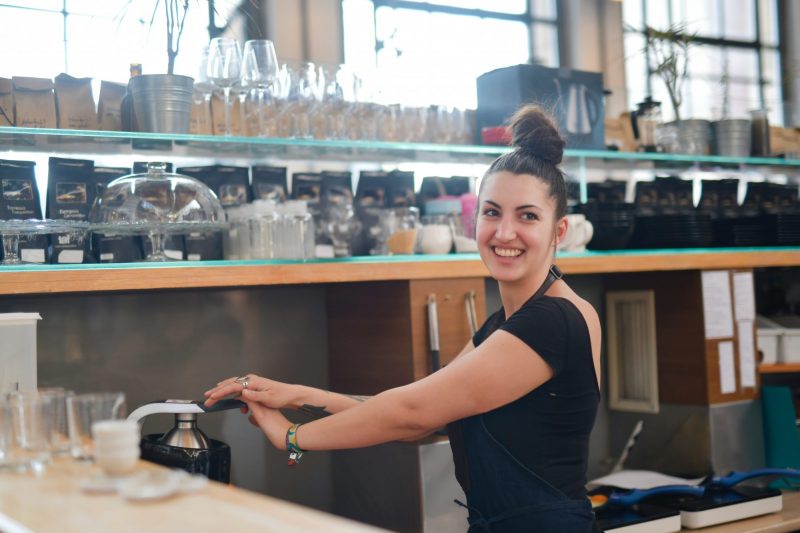 1834 Hotels is an experienced Food & Beverage operator, currently managing around $40,000,000 of food and beverage sales across our group. We specialise in activating sales, costing menus and products appropriately and using our business intelligence tools and reports to ensure cost of goods, wastage and overall satisfaction is maximised.
We also ensure all WH&S obligations are met and adhered to within the business.
We currently manage a variety of food and beverage outlets
Pubs
Five Hotel star dining
Bistro dining
Steak houses
Pub dining
Boutique dining
Rooftop bars
Bottle Shops
Satellite Uber eats kitchens within hotels (a success)
Cost & Expense control
1834 Hotels specialises in the management and providing visibility and analysis of hotel costs and expenses.  Cost control and expense management is often where the profit is made or lost within the business and we give this area our full attention. If high costs and expenses sound like a familiar story, don't worry it's not too late – see more on our cost controls here 
Wage control
Wage and employment cost control is absolutely critical to your business.  Hotels, motels, apartments and resorts must control and effectively manage their wages & rosters to ensure profitably. Often a Manager just doesn't have the ability to effectively execute a strategic rostering system to reduce overall employment expenses. This is where we shine. see more on wage controls here
Angus & Co. Bar & Grill
1834 Hotels owns and operates the Angus & Co. Bar and Grill brand .The Angus & Co. brand was solely created to provide a commercially structured food and beverage solution for hotels, motels and resorts.
1834 Hotels provides the Angus & Co. platform at no extra charge to hotels under our management. We have seen sales and performance increases of 200%+ plus an ongoing stability of cost of goods and well controlled wage costs. The Angus & Co. solution provides the following
A proven brand and comfortable format to roll out at your venue
Full menu – a costed menu with all full recipes, training videos and on-site training
Menu aligned with group buying power with key suppliers
All marketing materials, posters, radio, social tools, menu design and more
Frequent co-op campaigns with suppliers like Coca Cola, CUB and food services suppliers.
Fit-out and building upgrades at a cost-effective option to roll out
Cost of good and stock take templates and standard operating procedures.
We are able to offer the Angus & Co. model as a white label – no re-brand required
See our current list of venues here Angus & Co
Marketing
1834 understands the importance of activation and engagement of local markets to drive your food and beverage -we offer our venues the opportunity to opt into frequent campaigns to activate this area of your business.
Group buying
As part of the 1834 Hotels you are able to access purchasing opportunities at a far reduced cost across items like Food and beverage , line, insurance and more alcohol and chemicals. Hotels with food and beverage outlets can take advantage of negotiated and preferred supplier arrangements with national food providers like Bidfoods, Coca Cola, Carlton United, accessing discounts that positively impact your cost of goods.