Hotel management and why you need it!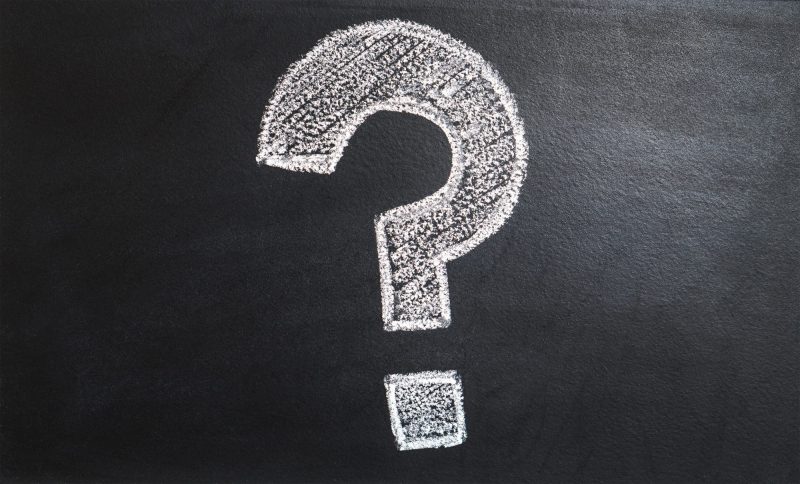 Mastering the hotel business requires a dozen different skill sets, thousands of small actions and continual growth. Many savvy accommodation operators cross their fingers and close their eyes believing their unicorn hotel manager can do it all. But while your manager is absolutely crucial to the hotel's success, the truth is that it usually takes a specialised team to make the dream work.
It is a challenge for one person to not just understand but master hotel management. The industry is ever-changing so continually adapting, adding skills and rising to meet new challenges is essential. Traveller preferences change, new marketing strategies and tools appear and there is always new technology, software and social media algorithms to keep up with.
Yes, hotel management is an exciting and rewarding business to be in but with so many factors to consider and an ever-shifting landscape, wise hoteliers often look to hotel management companies (like 1834 Hotels) as an addition to and support for their on-the-ground manager.
Hotel management is more than just making sure rooms are filled and guests are happy (those are important too). There is creating and managing demand, maximising returns, scheduling operations and looking after your people. 
This article will walk you through the key factors that make up successful hotel management, plus a few tips on how to run a successful hotel, motel, resort or pub in Australia.  
What work is involved in hotel management?
Hotel operations
What does it take to operate a hotel smoothly? Communication, definitely. Good systems and processes will keep your staff informed, reduce the risk of mistakes and free up your manager to jump on important issues and find time or money-saving opportunities. 
Every staff member needs to be kept up-to-date on programs and POS systems, along with guidelines and policies covering things like how to handle customer complaints and what actions your staff have the power to take, along with expectations around tasks like room cleaning. It all comes back to making sure your guest has a consistent, value for money experience. Tracking customers feedback and reviews along with managing operating costs is essential.
Finance management
Running a hotel is a numbers game where the challenge is to turn a profit while covering a number of different fixed and variable expenses. Analysing sales and revenue statistics against the cost of goods, payroll and marketing expenses each month is how hoteliers can find potential savings and look for efficiencies.
Implementing new financial systems and software takes time at first, but will save you time and money in the long run. With plenty of moving parts, software can help manage and track invoices, timesheets, budgets and manage bookkeeping. Make sure you choose software with great reporting tools built in so you can analyse sales, revenue and expenses to inform your annual budget and monthly reports.
People management
Hospitality is a people business where guest satisfaction is a critical element to a successful hospitality business. And who makes sure your guests' needs are catered for, their bedding is fresh and their questions are answered? Your staff.
You need to recruit the right people, to train and upskill those in house, measure performances, track hours and action ideas to keep your staff satisfied and operating as proud hotel ambassadors.
Every hotel, motel and resort needs a switched on, emotionally aware manager steering the ship. This person is your conductor, making sure that customer needs are met and staff concerns or ideas are listened to. With everyone on the same page, your guest will have a cohesive, stress-free stay.
Behind the scene there is paperwork and procedures, risk management and safety standards. Training and reward programs. Injuries and sick leave as well as many other challenges. In order for your manager to focus on staff and guests they need support and tools to rise above the day-to-day operations. A hotel management company like us can provide a toolkit of resources and operating guidelines to ensure staff remain engaged and workplace safety is assessed and managed.
Here's a guide with tips on how to make sure your hotel manager is a success.
Food & Beverage management
Hoteliers shouldn't underestimate the value a restaurant a selling point to increase accommodation bookings.
Travellers, especially in Australia, expect a high standard of service, but the food and beverage side of the business is a whole other playbook to accommodation. A well-managed restaurant can be a solid revenue driver as well as a great asset to your guest experience.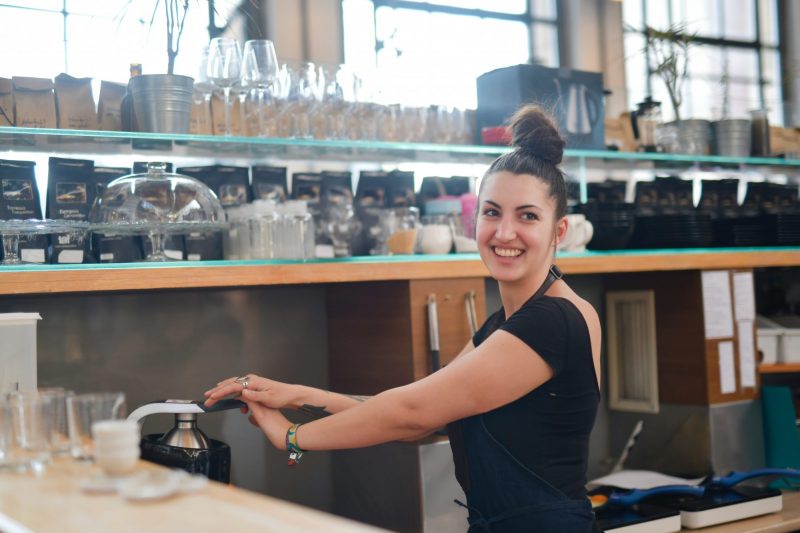 Be mindful of expenses
With any restaurant, the cost of goods and wages can get out of control quickly. It's essential to plan ahead and have experienced management or hospitality consultants to keep an eye on designing and costing new menus, working with suppliers, paying staff wages and training. Don't forget to factor in hiring and retaining chefs, the daily operations, staff timesheets and kitchen food safety. 
We've written an entire article about reducing your kitchen costs.
Brand your restaurant
To use your restaurant as a key marketing tool it needs to take a leading role. Step it out from the shadow of your accommodation by giving it an individual name and unique identity. Beyond the cost of goods for each dish, consider what your guest or customer wants when you create the menu  – maybe it's trendy dishes primed for Instagram photos, or perhaps it's affordable low-fuss family meals. We developed the Angus & Co steakhouse brand to give hotel food outlets slick ready-to-go branding, along with operations guidelines and more.
Offer a dining incentive to guests
Guests using your hotel as a base will likely want to dine out in the city, town or region where they are staying, so consider a small discount, incentive or a stay-and-dine package to keep them spending with you and increase your overall revenue.
Make sure the experience is five-star
Unfavourable restaurant reviews can cause potential customers to assume the hotel experience is also bad and lead to them booking elsewhere. The same applies in reverse so make sure both the hotel and restaurant operations run smoothly.
Gaming management
If your accommodation includes gaming facilities, then you are all too familiar with the extra set of regulations and guidelines to follow. While gaming machines can deliver a great return, there is a great deal of responsibility attached. Beyond ensuring compliance, there are constant updates, new industry trends and special rules needed to market gaming facilities.
Marketing isn't a "set and forget" part of hotel management. Websites need constant maintenance and redevelopment every few years, new menus require new photography, and regular multi-platform paid sales campaigns can push seasonal packages. Yes, without spending on marketing don't expect to magically see website traffic and direct bookings.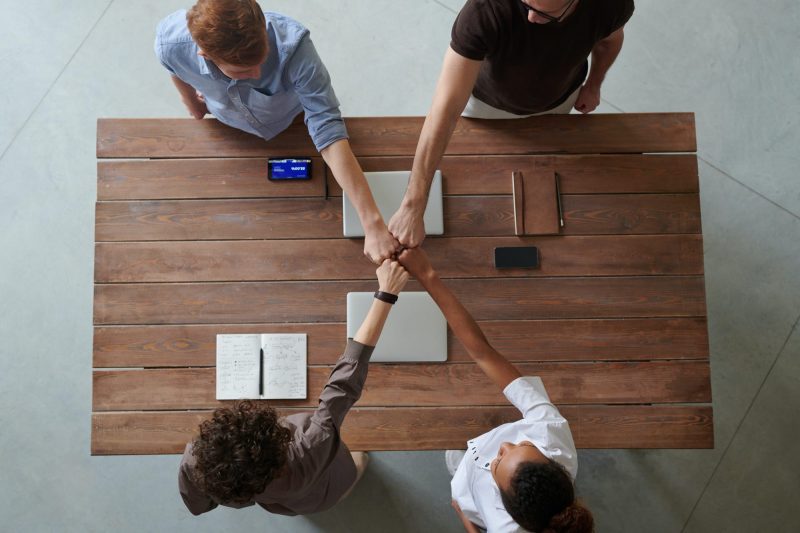 Start with a strong strategy
As you can imagine, deploying your housekeeping or hotel manager to run social media or send newsletters will end in disaster. Working with trained marketing specialists will give you guaranteed results and a consistent brand message. Great marketing starts with a written strategy and combines both data and creativity to make sales.
Hotel marketing is not an optional extra. From creating a professional website with sharp copy, good design and stunning photography, through to managing social media and content strategies, paid advertising, eNewsletters and search engine marketing, customer relations, brand and reputation management, and brochures, signs and merchandise – there are hundreds of ways to market and manage your business. Truly.
Budget for marketing campaigns and assets
When planning the annual budget be sure to allocate a sufficient amount for marketing. Each year factor in costs for graphic design, copy, photography and video assets, plus campaigns, social media management, on-going SEM (search engine marketing) and remarketing ads.
Manage your reputation online
It is extremely important to not just monitor but actively manage your online reviews as evidence suggests there is a direct correlation with your hotel's reputation and its occupancy and daily rates. Our team uses time-saving reputation management software to pull reviews from various websites and platforms like Google, TripAdvisor and Booking.com into one place. This is an efficient way to monitor guest feedback, review scores and reply in real-time. Built-in reports help to identify any ongoing issues of customer concern too. 
Market the destination too
Why do people travel? Is it to stay in hotels or visit the destination? More often than not it's the latter, which is why using destination marketing strategies and focusing on the region your accommodation business is located in can increase sales. One way to drive greater interest in your city or region is to use your social media channels or create an SEO-focused blog highlighting the best things to do nearby. The goal is to create a desire to travel first, while positioning your hotel as the accommodation solution.
Hotel sales
Sales and marketing need to work closely together. First determine your key market segments. Then you can craft marketing campaigns to target these potential audiences with a call to action. That call to action might be to click on the website – but once on the website, it's up to the design, copy and – most importantly – sales offer to close the deal. A consistent and targeted sales approach will ensure your business thrives.
Set your rates
So, how do you determine the offer? Look at your annual budget and create a rate strategy to match. Set goals and make an action plan to drive sales in your key markets. Be sure to have data collecting tools in place to monitor and review your property performance and find opportunities.
Develop relationships
The other side to sales is developing and managing relationships. This could be with key OTAs (online travel agents), inbound or wholesale agents, corporate clients, tourism boards and more. Good relationships can lead to new avenues for hotel promotion such as joint campaigns, events, media familiarisations and trade trips.
Revenue Management
Running a successful hotel is a juggling act for operators. You need to take into account all of the above points while crunching the data to find ways to continually improve and gain a competitive edge. Adding revenue management to the mix might sound complex, but it brings new opportunities to boost your profits.
Every hotel, motel or resort has a limited number of rooms, and any night a room is left empty is missed revenue. Strategic distribution and pricing tactics sell rooms to the right customers at the right time to increase revenue growth.
By monitoring your hotel's supply and demand you can measure what a potential guest from different customer segments is willing to pay for a room or package. Dynamic pricing done well can fill rooms, upsell extras, push guests to book directly and turn them into a return visitor over time.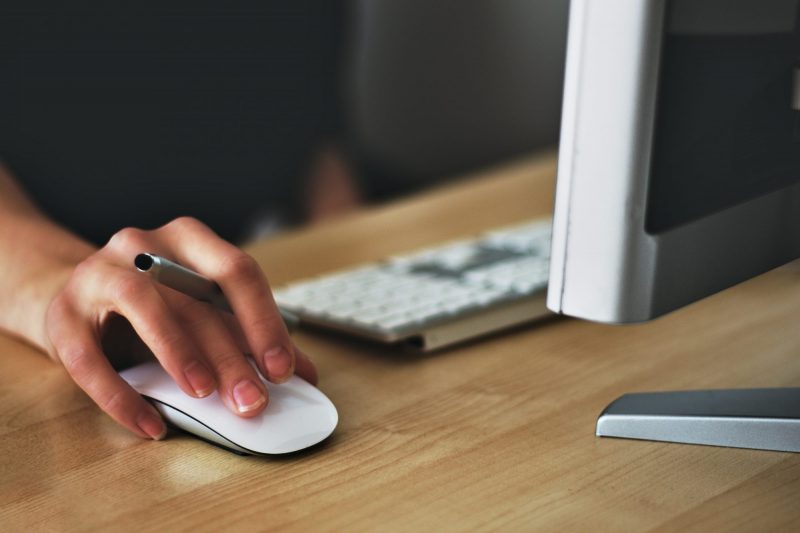 Building a team in-house Vs using a hotel management company
After reading this it should be obvious that managing a hotel is not a one-man show. Every hotel needs a fantastic on-the-ground hotel manager and operations staff, but when it comes to managing back-end office aspects such as finances, people, food, marketing, brand positioning and sales a team of qualified specialists (and software) are needed for best results.
Why hire in-house?
There are two ways to build your back-end dream team. The first is to hire in-house, taking responsibility for and managing 5-15 extra staff as you navigate the waters, learn, fail and succeed together. Hotels, motels, resorts and pubs already have major expenses and wages to cover, something that's easy to let slide and leave you with lower profits than you'd like.
Why engage a hotel management company?
The second option is to hire a hotel management company, like 1834 Hotels. Yes, we are a little biased – and like to think of ourselves as a one-stop management solution for hotels, motels, resorts and pubs – but there are a huge amount of positives to engaging an external hotel management company. 
The first benefit is that we support and work closely with your hotel manager to ensure the business is successful. The second is that you get access to a full team of experienced specialists for a fraction of the cost of in-house hiring. You see, just as you might hire a personal coach to speed up growth, when you engage a hotel management company you are hitting the accelerator across the whole business. 
Our team of experts start by analysing current systems, procedures, products and suppliers to find opportunities, lower your cost of goods and increase your profitability. 1834 Hotels will work closely with your hotel manager (and even hire them!) to ensure they are productive and have the systems, tools and support to create a maximum return.
Plus we have group buying power, which will help offset some of our fees. In the long run we will save you time and increase efficiencies across the business.
On top of everything we do for your brand, we have our own consumer-facing destination marketing tools and platforms to drive awareness like the Weekend Escapes brand and an email database with 150,000 addresses. We incorporate our clients' hotels in our frequent blogs, which in turn helps your own website SEO to rank higher on Google.
Learn more about 1834 Hotels Management services here
Loved this post? Keep reading