Your Guide to Restaurant Marketing on Social Media
Social media has become part of our everyday lives and has changed the way we interact and communicate with each other. Therefore, within the restaurant industry, it is vital to ensure you have a social media marketing strategy in place and reach customers on a platform they are familiar with. You could have the strongest restaurant team, with the best staff, serving top quality food however if you are not marketing your restaurant efficiently this could seriously affect the success of your business.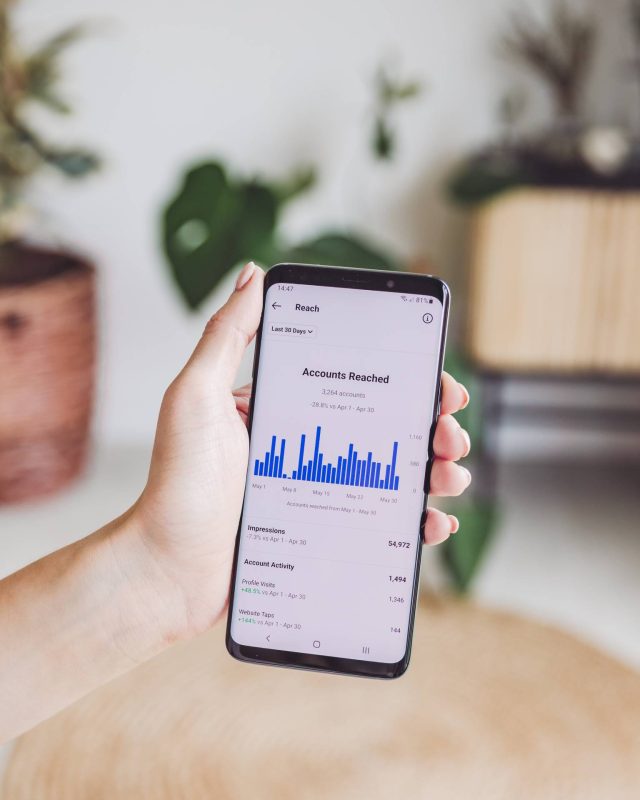 Why is Restaurant Marketing on Social Media Important?
Restaurant marketing on social media is incredibly important in the present day. It creates an online community and can have significant benefits including increased revenue, building brand awareness, and customer expansion. Social media connects you to your target audience, engages customers on a personal level, and provides a first impression before they have even step through the door. Establishing an online presence can be invaluable to the growth of your restaurant and it is necessary to understand how to enhance your social media accounts in order to get the best possible results for your business.
How to use social media to promote your restaurant – the basics
There are multiple social media platforms that can be used by businesses. The most popular are:
Facebook
Instagram
Twitter
Tik Tok
When creating a business profile on social media it is important to ensure all the restaurant's details can be easily accessed. For example, include a bio with contact details, location, and a link to the restaurant website. Furthermore, it is essential to produce a coherent brand that will be recognised across all social media accounts. This includes creating a theme by using the same fonts and colours, a consistent tone of voice, and use of branding such as a logo.
Keep reading to discover our top restaurant marketing strategies on social media.
Restaurant Marketing on Social Media: Our Top Tips
Share User Generated Content
We recommend using content generated by your users themselves as a key and central component to your marketing strategy. A large proportion of your customers will be active across a variety of social media platforms and people often love to share their experiences through photos and videos shared to their own accounts. This is essentially a free marketing opportunity as the content is already there for you to repost. Monitor your social media accounts for mentions and tags and reshare content that shows the restaurant in a positive light. It is a great way to interact with customers and demonstrate a connection with the community. Remember to always credit the original author when reposting user-generated content.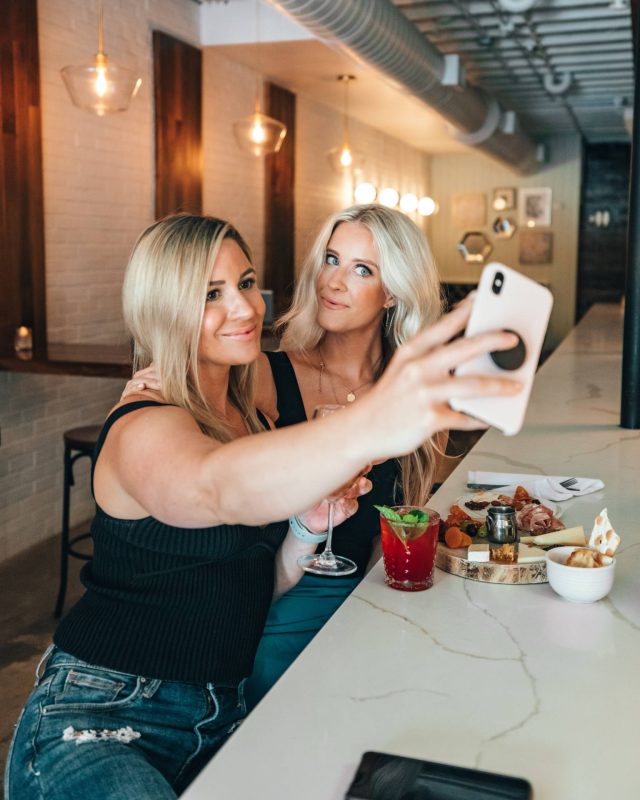 Schedule Posts in Advance  
Keeping up to date with all your social media channels and ensuring you are posting regularly can be challenging. However, there are useful social media management tools such as Hootsuite that can help keep things on track and save time by planning ahead. Hootsuite is a platform that allows users to schedule posts across multiple social channels such as Facebook, Instagram, and Twitter. You can view all scheduled posts in a simple calendar format and easily access brand mentions and trending posts on the dashboard. Hootsuite also analyses your content and will inform you what is working well and what could be improved to achieve more engagement. Other posting tools include Buffer, Crowdfire and Agorapulse.
7 social posts are scheduled every second with Hootsuite, to find out more click here.
Consistent Brand Voice
It is important that the tone of voice across all of your business's social media platforms is consistent. This is because it solidifies your restaurant as a brand and determines how your business is seen online. If you have multiple people working on your social media marketing, they may have different writing styles – such as formal, casual, humorous or factual.  Therefore it is a good idea to create a style guide to ensure everyone is adhering to your brand's specific style and voice. This will help to avoid any confusion and will ensure consistency across the board.
Share Menus
Often when looking for a place to eat, the menu will be one of the first things people look for. Therefore it can be highly beneficial to ensure that your menu is easily accessible to potential guests. Simply posting an image of the menu could increase the likelihood of a customer choosing to visit your restaurant, as they can peruse food choices and get a better idea of the cuisine on offer. It can also be helpful to have dietary menus available such as vegetarian or vegan as this will help attract customers with specific dietary requirements; it shows you can accommodate their needs.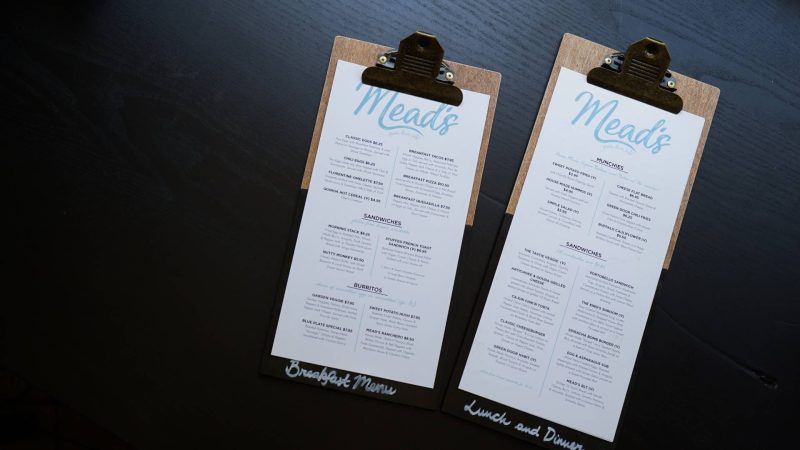 Share Behind the Scenes
Posting a variety of content on social media ensures your feed stays interesting and engaging. A great way to do this is by capturing and sharing behind the scenes moments at your restaurant. Rather than posting a photo of a meal why not post the preparation that goes into making the dish? Take a photo in the kitchen of all the ingredients which go into the dish, or perhaps create a video of the food being cooked. Featuring employees on your social media is another great way to show what goes on behind the scenes. Ask a staff member if they would be happy to feature on social media and introduce them to your followers. This makes content more personable, whilst it also shows that you care about your employees, take the time to get to know them as a person, and appreciate their hard work.
Engage with Followers
Instagram, Facebook and Twitter are all great platforms to create a two-way dialogue with your customers. Rather than just posting photos and videos with a caption you can ask questions and create polls to engage with your customers whilst also gaining feedback. For example, if you are making changes to the menu and choosing new dishes, create a poll on your Instagram story and ask your followers what dish they would most like to feature on the menu. This not only makes your content interactive it provides an insight into what your customers want and what dishes would sell the best.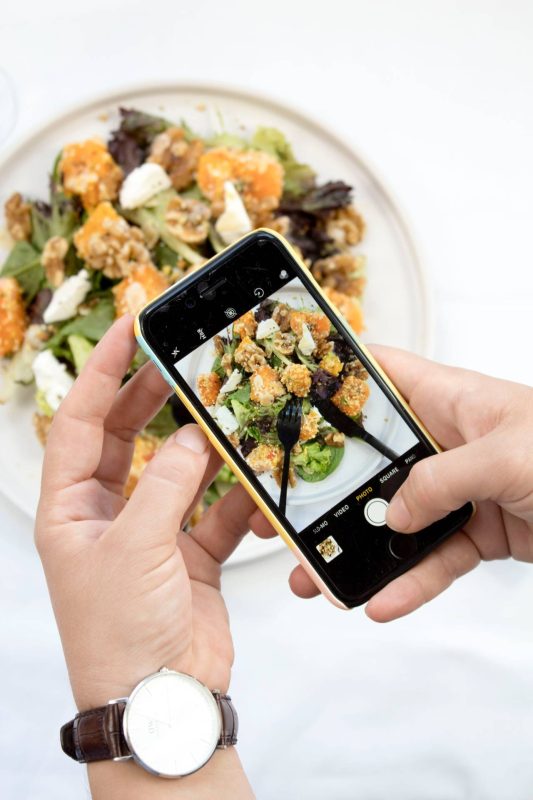 Respond to Reviews
Reviews can have a huge effect on the success of your restaurant, therefore, it is important to monitor reviews across all social media platforms. It is always rewarding to receive a positive review, and these can be easily responded to with words of appreciation. Unfortunately, negative reviews do happen within the restaurant industry. These need to be acknowledged and dealt with in a kind and friendly manner. Start off by finding out more about the customer's experience and why they were unhappy, be understanding and try to resolve the situation. Often a negative review can be turned into a positive if dealt with correctly. By responding in an approachable and friendly manner it shows the customer and all your followers that you are listening to the customers opinion and taking on the feedback to learn from in the future.
Encourage Email Sign-Ups
Email marketing is another method of marketing that can be used to promote your business. To utilise this strategy, email sign-ups are required. Often a restaurant will gain email contacts when taking bookings and these contacts can then be added to a mailing list. Social media provides an opportunity for your business to gain more email sign-ups by simply having a sign-up link in your bio or profile. To further encourage new sign-ups, you can offer an incentive such as a free coffee or exclusive discount when new customers join the mailing list.
To find out more about email marketing in the hotel industry click here.
Competitions
Restaurant marketing on social media needs to be fun and engaging to attract customers. Therefore, competitions are an ideal marketing strategy as they help to grow your following and encourage user interaction. There are numerous competitions that can be run on social media whether it's participating in a quiz, the best photo contest or simply liking and sharing a post. It is important to think about what type of competition is going suit your audience and be the most beneficial. Competitions which involve tagging friends or reposting an image that is related to the restaurant, can be very effective as they will reach a wider audience.
How can 1834 Hotels help with Restaurant Marketing on Social Media?
1834 Hotels is driven by an evolutionary sales, marketing & online distribution strategy, objectives and goals. Gone are the days of cold calling and traditional press media. 1834 understands the importance of activation and engagement of local markets to drive your food and beverage. We offer our venues the opportunity to opt into frequent campaigns, content marketing, branding, and social media support.
To find out more about how 1834 Hotels can help you, click here.