6 content marketing tips for budget-friendly hotels
If you've ever browsed the internet for hotel marketing tips, you might have found that most information out there is best applied to upscale properties. Often not relatable to those hotel owners with trusty motels or 3-star apartments, owners of budget-friendly properties come away from their research feeling confused. Your hotel may not be classified as luxurious, 5-star or be visually appropriate for an in-flight magazine, but there are plenty of ways to make it stand out amongst its competition. In this article, we tackle the topic of content marketing for budget hotels and motels. From social media to blog strategy, we'll offer some marketing tips for budget-friendly hotels that actually work.
Marketing tips for budget-friendly hotels – the problem
Have you ever turned to the internet for advice about how to improve your hotel brand? Perhaps you've googled "social media content ideas for hotels", "content marketing tips for hotels" or something similar. If so, you may have noticed that much of the information out there is aimed at luxury hotels, or at least it uses aesthetically beautiful properties in its examples.
For example, an article offering top quality social media advice might tell you to highlight your infinity pool and impressive wine collection. It might suggest taking aesthetic shots of your manicured gardens, advise using influencer-style user generated content (UGC) or posting aesthetically pleasing shots of cocktails at your sleek bar.
But what if that's just not your style? How can you understand the world of content marketing as a budget property?
Maybe you own a friendly motel in the countryside with a cosy bar; one where beer on tap is the beverage of choice and there's not a pina colada in sight. Perhaps you don't have a pool or a garden, let alone a luxury aesthetic boasting a neutral palette and worthy of a spot in a travel magazine.
As a budget hotel in a world where hotel marketing seems geared towards upscale, visually appealing properties, it can be hard to know where to start.
Where hotel content marketing gets confusing
The truth is, marketing a high-end hotel and a budget friendly hotel are very different ball games. As a result, the advice you read online as a budget hotel owner should not be assumed relevant to everyone.
Whereas a guest with a higher budget might seek beauty, luxury, and a polished experience, your potential guests are looking for something different. They choose your hotel thanks to its competitive pricing, comfortable rooms, friendly staff and top-notch location. Your content marketing strategy should be strikingly different to that of an upscale property.
Unfortunately, with the abundance of "one size fits all" marketing advice online, less-than-luxury hotels walk away:
feeling lost and confused
unsuccessfully mimicking content strategy of luxury brands
trying to be something they're not
deciding that the world of social media and content marketing simply isn't for them and not implementing it at all
However, the truth is that content marketing really is for everyone – no matter the number of stars you have, your aesthetic or your brand. It is with content marketing that you can truly tease out your core offerings (whatever they might be) and make your hotel shine, regardless of how stunning or luxury it appears.
In this article, we provide marketing tips for budget-friendly hotels and help them realise that content marketing doesn't have to be their enemy.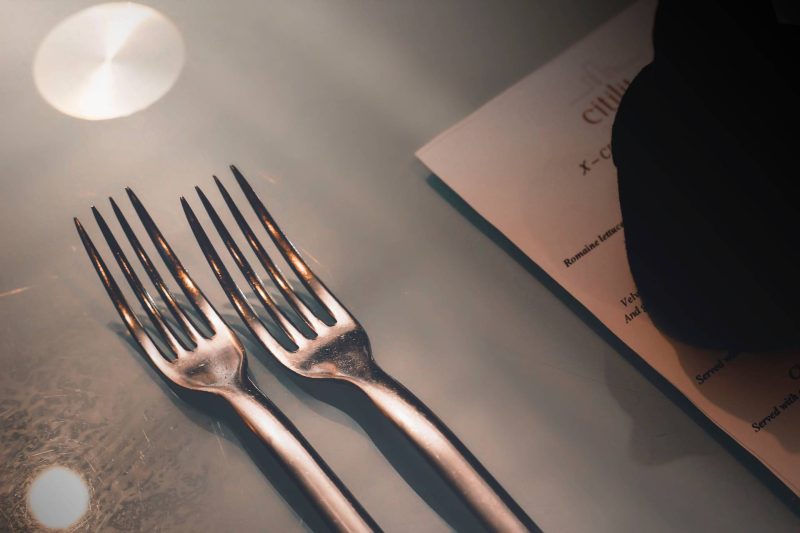 What is content marketing for hotels?
Content marketing is a strategic marketing approach focused on creating and distributing valuable, relevant, and consistent content to attract and retain a specific target audience. It involves creating and sharing content such as articles, blog posts, videos, podcasts, infographics, and social media posts to engage and build relationships with the audience.
However, when it comes to content marketing, quality over quantity is the key. There is no point posting videos without a common theme, sharing social media posts which don't fit your brand, or writing blog posts without any thought into their value. When it comes to hotel content marketing, everything must be well-considered and strategically planned, if it is to help you shine out amongst the crowd.
6 content marketing tips for budget-friendly hotels
Ready to kickstart your content marketing strategy? In this article, we offer some honest marketing tips for budget-friendly hotels.
Identify your core offerings and never lose sight of them
Before you begin implementing a strong content strategy, it is absolutely vital that you identify your value as a budget-friendly hotel. Select a number of core offerings and strengths that you excel in and ensure that from this moment forward, all of your content marketing efforts link to at least one of these points. Don't choose too many, or things can get a little confusing.
For example, after sifting through your reviews, social media comments and guest feedback, you may have identified the following core brand values of your hotel:
Competitive pricing
Friendly staff
Proximity to the ocean
Modern rooms
Awesome breakfast
Emphasis on local art and culture
Once you have identified these core values, you can create your content marketing strategy around them. When you then go to post a photo to Instagram, check back and ensure that what you're about to share isn't completely random, but that it connects to at least one of your core brand values. Meanwhile, make sure that you're covering each point at least every couple of weeks.
Top tip: Something to think about – it is important to realise what you are known for, because you want to be this. In fact, you want to strive to be this even more so than you are already. Known for your proximity to the ocean? Become known for this even more than you already are. Known for your great breakfast? Tell everyone about it.
Focus on the experience
Whereas the experience at a 5-star property in the heart of Sydney might use social media to portray exclusive dining experience, high-quality bathrobes and views of the skyline, your brand has it's own unique experience to share. Try to identify what it is that your guests love about your property (the answers can be found in the above exercise) and the experience it offers.
For example, if reviews reveal that your hotel has super friendly staff who go out of their way, share images of your staff on social media. Write captions about them and help the audience get to know them. You could also write about specific instances when your staff helped a guest in a blog post, or have your reception staff takeover the Instagram for the day. Share videos to your TikTok of laundry staff leaving behind complimentary chocolates or your waiters speaking with locals at the bar.
In general, try to stay away from emphasising only the physical appearance of the hotel and shift your focus to the experiences and services it offers. In doing so, you'll give your hotel brand a stronger personality and will avoid trying to win over guests as if you're a 5-stat hotel.
Use storytelling techniques
Storytelling is key to the success of your content strategy, and it is one way in which you can truly communicate your brand. Whether it's your hotel's origin story, the story of how your employees get to work, the background story of the chef in your kitchen, or the story of how you chose your furniture from a local suppliers – sharing anecdotes will illustrate the unique experiences provided at your hotel.
Every time you offer a story relating to your key brand values, you'll be strengthening your brand, your personality and creating an emotional connection with potential guests. Remember, every hotel has its own charm and appeal, even if it doesn't fit the traditional luxurious or visually stunning image.
Top tip: Try to tell your story using different mediums. For example, share your background story using an Instagram reel whereby you talk directly to the camera, feature your local furniture supplier in a long and descriptive Facebook post alongside a photo, write a blog about the history of your region and your connection with it, etc.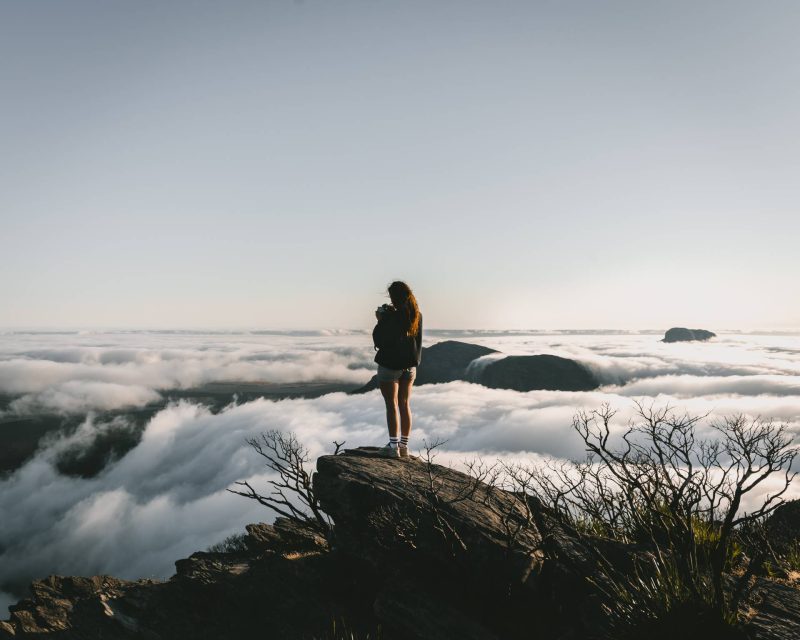 Showcase the local area
Emphasising the location of your hotel and the surrounding attractions is one key way in which you can improve your brand strategy. As well as offering you a new kind of content to start posting about, local knowledge and content will also position your hotel as an authoritative voice in your region.
Highlight nearby landmarks, popular tourist spots, or hidden gems that guests can explore during their stay. Paint a vivid picture of the experiences and adventures that await them. Here are a few ideas:
Blog posts
Create blog posts highlighting popular local attractions, hidden gems, and insider tips. You can write about the best restaurants, must-visit landmarks, upcoming events, or outdoor activities in the area.
Social media posts
Share captivating photos or videos with short descriptions of nearby attractions, cultural events, or scenic spots on your social media platforms. Encourage guests to explore the local area and engage with them by asking for their favorite local experiences.
Video tours
Create short videos showcasing nearby attractions, such as museums, parks, or markets. This can give guests a visual preview of what they can expect and entice them to explore the area during their stay.
Collaborations with local businesses
Partner with local businesses, such as restaurants, shops, or tour operators, to offer exclusive discounts or packages for your guests. This not only supports the local community but also encourages guests to explore and experience the area.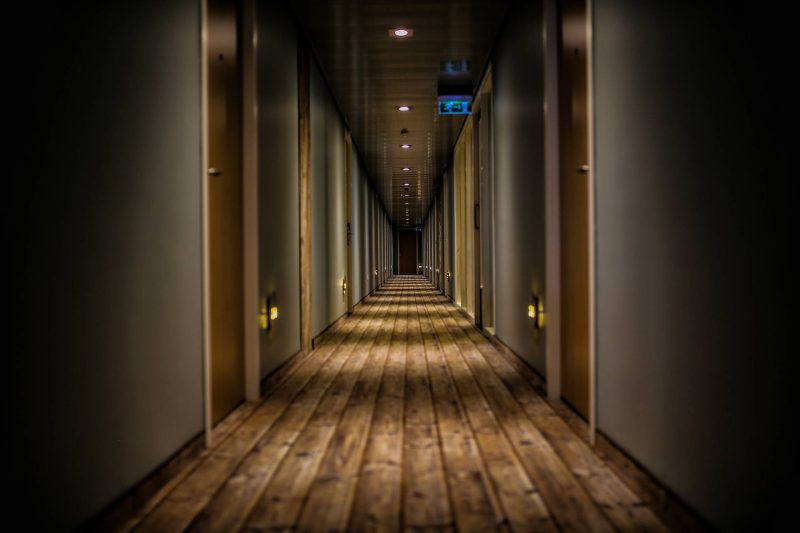 Highlight affordability and value
When considering marketing tips for budget-friendly hotels, this has to be one of the most important to consider. As a budget hotel, one of your core offerings might be value. But how do you communicate this without filling your Instagram feed with offers and pricing? What is the best way to communicate affordability whilst also maintaining a strong brand?
Ultimately, the best way to do this is to focus on value and quality. By showcasing just how much your guests will receive for the money they pay, your hotel won't appear cheap, but rather, great value! Here are some ways to achieve this:
Emphasise the benefits
Talk about the amenities, services, and experiences that set your hotel apart from others in the same price range.
Showcase the quality
Use high-quality visuals and descriptions to showcase the comfortable rooms, modern facilities, and well-maintained environment of your hotel.
Offer packages and promotions
Create attractive packages and promotions that provide added value to guests, such as discounted rates for longer stays, complimentary breakfast, or access to exclusive amenities. This allows you to offer affordability without compromising on the overall guest experience.
Provide testimonials and reviews
Share positive testimonials and reviews from satisfied guests who have enjoyed their stay at your hotel. This helps build trust and confidence in the quality of your accommodations.
Highlight location advantages
Showcase the convenient location of your hotel and the proximity to popular attractions, transportation, or business centers. Emphasise the convenience and accessibility that guests will enjoy during their stay.
Share guest testimonials
As we've already mentioned, reviews are absolute gold when it comes to promoting your budget hotel. It is absolutely vital that you collect positive reviews and testimonials from previous guests, and feature them on your website or social media channels. After all, authentic feedback can help build trust and credibility, even if the hotel may not be visually stunning.
You can share your reviews with guests in the following ways:
In Instagram posts
In Facebook posts
As videos on TikTok
You can disperse them throughout blog posts
You can put them on your website
Insert them into any videos you make
Anywhere else which might seem appropriate!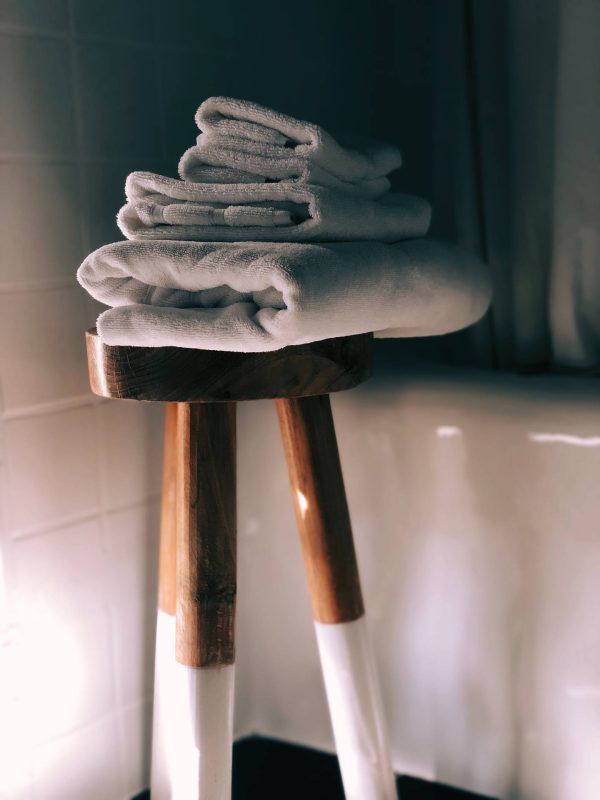 Focus on comfort and functionality
Your hotel might not have a gym with views of the Sydney skyline and it also might not have a luxury breakfast buffet. However, it does have functionality, comfort, useful facilities, cosy rooms (and whatever else your particular property offers!). Pay attention to the aspects of your hotel which portray comfort and functionality and use these in your content marketing.
To start with, ensure that the quality of your visuals is high. Plus, don't be afraid to step away from the typical guest room shot. Invested recently in brand new high-quality sheets? Get a close up. Bought new ergonomic chairs for guest workspaces? Show them off. With your high quality visuals, make sure you highlight features such as spacious rooms, cosy beds, workstations, modern amenities, and well-designed common areas.
It's also a good idea to get descriptive. When writing captions for your social media content, don't simply list the facilities but get specific. Describe the plush bedding, spacious bathrooms, convenient or modern in-room amenities, and efficient services that your guests can expect.
Speak to 1834 Hotels about your hotel, motel or resort
1834 Hotels is driven by an evolutionary sales, marketing & online distribution strategy, objectives and goals.
Contact us to learn more about how we can help your hotel, motel or resort.