7 things hotels can learn from Airbnb
We all know that Airbnb has a successful business model; it works both for its properties and guests. So in 2023, is there anything that hotels can learn from Airbnb? In short, the answer is most definitely yes! By embracing the concept of personalised and unique experiences, hotels can offer tailored recommendations, unique amenities, and local insights to enhance guest satisfaction. Additionally, adopting Airbnb's user-friendly digital platforms and streamlined booking processes can help hotels improve convenience and accessibility for their guests. In this article, we offer some simple ways in which hotels can learn from Airbnb, adapt to the demand of today and stay competitive in the accommodation market.
Why is Airbnb so successful?
Airbnb was founded in 2008, and since then it has pretty much taken the world by storm. Quickly, the platform grew to become one of the most successful unicorn startups worldwide. And in 2023, although most people still choose to stay in hotels, Airbnb takes a large proportion of the accommodation market.
So why is Airbnb so successful? Well, apart from the fact that it helps those with a spare room, apartment or house to earn some extra money, it presents tourists, business travellers and other travellers with highly attractive accommodation options. There are a few reasons Airbnb is attractive, when compared to hotels:
Airbnbs are typically successful due to the unique and personalised experiences they offer people. From host interactions, to special touches, interesting architecture and more, there is always something different to discover and always something new to experience.
Airbnb also offers competitive pricing, especially for larger groups. When booking two hotel rooms for a family of four, it can sometimes be more cost effective and enjoyable to pay for an Airbnb, for example.
Airbnb offers guests flexibility. From check-in to check-out, the Airbnb process is usually tailored to the guest. Plus, when booking, people can search for exactly what they need in terms of facilities and amenities.
Airbnb uses a highly logical and user-friendly platform. At this point in time, we all know how it works and how to use it.
Airbnb has uses a strong review system which gives its users the security and knowledge they need before booking a property.
Airbnb often provides guests with a more local and authentic experience when compared to hotels. For example, if you book a room in someone's house, you are likely to interact with local people on a more personal level.
In sum, there are a number of things that hotels, motels and resorts can learn from Airbnb. In this article, we take a closer look at what these things are and help your property to adapt to a more modern market.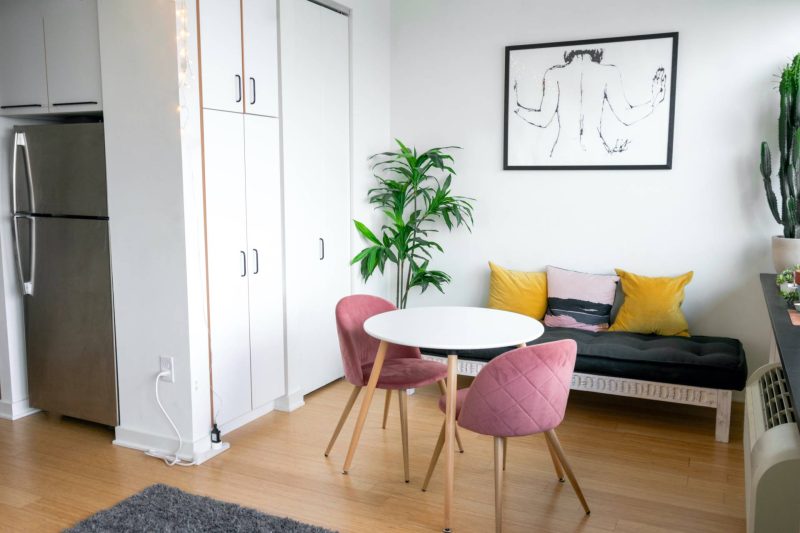 How can hotels learn from Airbnb?
Embrace the sharing economy
One of the things hotels can do in order to root themselves into communities and provide authentic experiences for guests, is to tap into the sharing economy. Hotels have a unique opportunity to do this and by embracing this approach, it's likely that they will enhance guest satisfaction and differentiate themselves in the competitive hospitality industry. So how exactly can it be done?
Hotels can go above and beyond and offer personalised recommendations for local activities, hidden gems, and off-the -beaten-path experiences. Perhaps in pre-arrival emails, in a digital compendium, or even at reception upon check-in, this can be a great way to engage with guests and have them connect with you and your community on a deeper level. Share with them your insider tips, curate local guides and partner with local businesses who you recommend. You could even connect guests with locals who can provide authentic insights.
Why not put a little more effort into events at your hotel? Hotels can organise community events, local celebrations or facilitate connections between guests and locals. You could start organising cultural workshops, put on networking events, or collaborate with local artists and performers. In doing so, you'll create memorable and interactive experiences that immerse guests in the local community. Even facilitating interaction between locals and tourists at your bar with a happy hour would be a great way to implement this.
Partnerships with local businesses
A wonderful way to embrace the sharing economy is to share your guests with the wider community! Hotels can form partnerships with local businesses to enhance the guest experience, collaborating with nearby restaurants to offer exclusive dining experiences or teaming up with local tour operators to provide unique excursions and activities. This way, you'll be showing off your local culture and heritage whilst also supporting local business.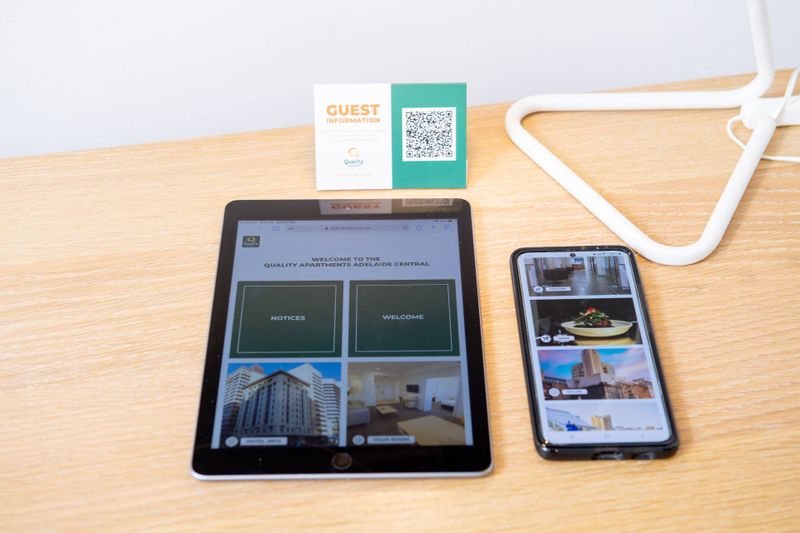 Leverage technology and digital platforms
Airbnb's success is heavily reliant on its user-friendly digital platform. Their website is simple, well considered and easy to use. In order to in keep up with the seamless process that Airbnb offers, hotels can invest in technology to streamline booking processes and enhance communication with guests. From booking to check-out, your website should avoiding creating barriers for potential guests. Here are some ways in which you can improve the online user experience:
To ensure your website is guest-friendly, your hotel should focus on creating a user-friendly design that is easy to navigate. Providing clear and concise information about the hotel's amenities, rates, and location is absolutely essential to this (something which Airbnb typically does very well). Alongside written information, provide high-quality visuals, such as images and videos, and display guest reviews and testimonials in order to build trust and credibility. Finally, you should also ensure that the booking process is simple and convenient, whilst everything should also be totally website and mobile friendly.
Invest in a a digital compendium 
Typically, Airbnbs provide lots of information about the local area, whether that's in email communication, on the Airbnb website itself or in compendiums available inside the property. One great way to ensure that your hotel information, as well as local tips and information, is readily available, is to work with a digital compendium.
With Digital Hotel you can craft a welcome page, provide essential hotel information, offer room details, showcase dining options, and more; the possibilities are as expansive as your imagination! And the best part? Your staff can effortlessly update this information yourself ensuring your guests are always well-informed.
Learn more about Digital Hotel here.
Adapt pricing strategies
With a great deal of perishable inventory on site, high fixed costs (such as wages and maintenance) and varied levels of demand (annually, seasonally, and even within the week) it's no easy feat to implement hotel revenue management successfully.
Airbnb's dynamic pricing model however does this well. Allowing hosts to adjust prices based on demand and market conditions, they make it easy for properties to remain up to date and competitive. In order to remain dynamic, your hotel should adopt flexible pricing strategies that optimise revenue and attract a wider range of guests.
Click here to learn a little more about revenue management and the way in which your hotel prices its rooms.

Enhance the guest experience and provide unique offerings
Above, we have spoken a little about how hotels can ensure their digital experience is polished. However, there is a lot that hotels can do in order to ensure their guest experience is better inside their four walls. When it comes to Airbnb, individual properties strive to ensure that their homes or rooms serve a certain group. This can involve catering to remote workers with desks and high-speed internet, offering family-friendly homes with gardens and bunk beds, or offering budget-friendly rooms for backpackers.
So at your hotel, the guest experience can be well tailored to a certain group. What's more, you could work on improving the unique offerings you provide.
Start by considering the kind of market you serve and work from there. Otherwise, think about feedback you've had from your guests and work on improving your offerings based on this. It's all about providing a personalised and memorable guest experience. Offering customised services, create a warm and welcoming atmosphere, train your staff on a particular group's needs, work on your eco-friendly initiatives, offer packages, or improve the facilities at your property. Every little counts!
Prioritise guest reviews and feedback
There are plenty of things hotels can learn from Airbnb, but this is a very important one. If you've ever booked a stay at an Airbnb, you'll know that the platform heavily relies on guest reviews and ratings. In doing so, properties are able to build trust and credibility based on genuine feedback from guests. Hotels can learn from this! By actively soliciting guest feedback, responding to reviews, and continuously improving your services based on guest preferences and suggestions, you can begin to base your business on real customer feedback and improve reviews. Remember that the needs of travellers are constantly evolving, and your hotel should be too!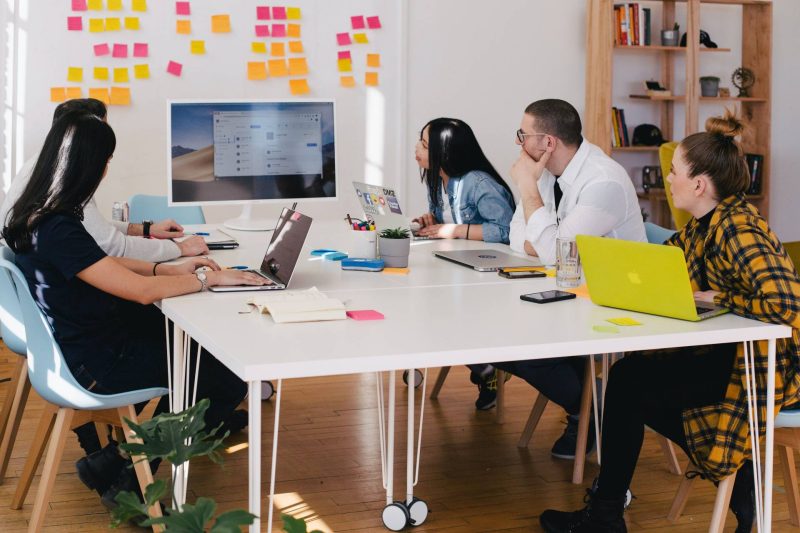 Keep your hotel competitive with 1834 Hotels
1834 Hotels is an evolutionary one stop hotel, motel, resort and pub management solution. We take the essential and crucial tasks of hotel operations and adapt them to the tools and systems and automation of today.
Keep your hotel competitive in 2023 in a world where the needs of travellers are changing every day.