8 steps to creating a strong hotel brand in 2023
Developing a strong and recognisable brand for your hotel is becoming evermore important. Although creating one might be complex and involves being interesting, reliable, genuine, and innovative – the goal remains straightforward. The purpose of a hotel brand is to evoke immediate affection and comfort in the minds of travellers who stumble upon your hotel (on bookings sites, Instagram or wherever that might be). Successful brand creation and strategy will not only imprint your image and values in the memory of guests, but it will also give them a glimpse of what an exceptional stay at your hotel might entail. In this article, we offer a number of helpful tips for creating a strong hotel brand in 2023.
What is a hotel brand?
It's no secret that investing in hotel branding is one of the most critical decisions a hotel owner can make. A robust brand can distinguish your property from competitors and potentially translate into increased bookings and revenue. Meanwhile, a weak brand interrupted by inconsistency, guilty of lacking authenticity and let down by a lack of thought can negatively impact your hotel and confuse guests.
So what is a hotel brand? A hotel brand refers to the unique identity, image, and values associated with a specific hotel or group of hotels. A successful hotel brand can evoke a distinct atmosphere and experience that sets it apart from competitors and gives guests reason to choose it over other options (once, twice or even multiple times).
But contrary to many peoples' beliefs, branding isn't all about the font and colour palette. Hotel brands include a variety of elements such as a recognisable logo, design aesthetic, marketing campaigns, loyalty programs, and more. It's the collective of such efforts which result in our recognition of a brand.
Creating a strong hotel brand is a crucial aspect of hotel management and marketing, as it can help attract and retain customers, differentiate the hotel from its competition, and ultimately contribute to the long-term success of the property. In this blog, we'll explore why it's essential to develop a compelling hotel brand and then we will learn about the best practices for creating an effective branding plan.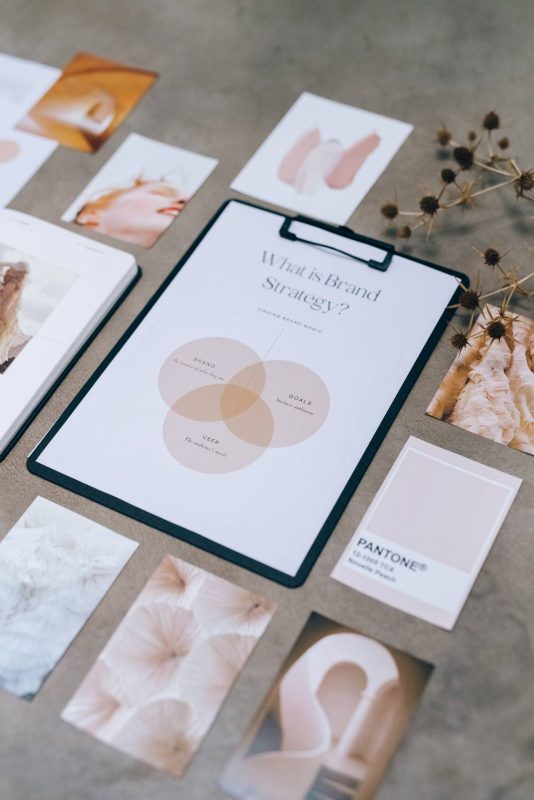 Why is hotel branding important for my hotel?
As we have already touched upon above, there are a number of very clear benefits to creating a strong hotel brand:
It creates new revenue channels
Hotel branding is vital as it generates new revenue channels by capturing the attention of target audiences and building trust through every touchpoint. A compelling brand story helps to convert leads into loyal guests, which is crucial for the hotel industry's success.
It sets you apart from competition
Establishing a reliable and reputable brand is crucial, as people prefer connecting with companies which have these qualities. With the whole world as a marketplace, businesses must stand out and draw awareness. Research shows that guests mostly rely on search engines to arrange their trips and tend to choose brands they trust. Therefore, hotel branding can increase credibility and attract customers over competitors.
It helps you build loyalty and trust
When you manage to create a consistent and trustworthy identity, you begin to build loyalty. This can be recognised in bigger hotel chains such as Marriott, for example. But a cohesive brand is also crucial for small and independent hotels as the customer journey begins online. Fashioning your hotel branding in a positive light contributes to trustworthiness and can convert first-time guests into returning clients. To establish trust, features like a cohesive brand, social evidence, reviews, and live chat are all vital.
It turns your customers into 'referrers'
Most word-of-mouth interactions happen in person, when your customers are hanging out with friends or family. This emphasises the need for good branding, or branding which is strong enough to make its way into your face-to-face interactions. To have satisfied customers spread your brand's story, invest in a clear and captivating brand experience for a high ROI.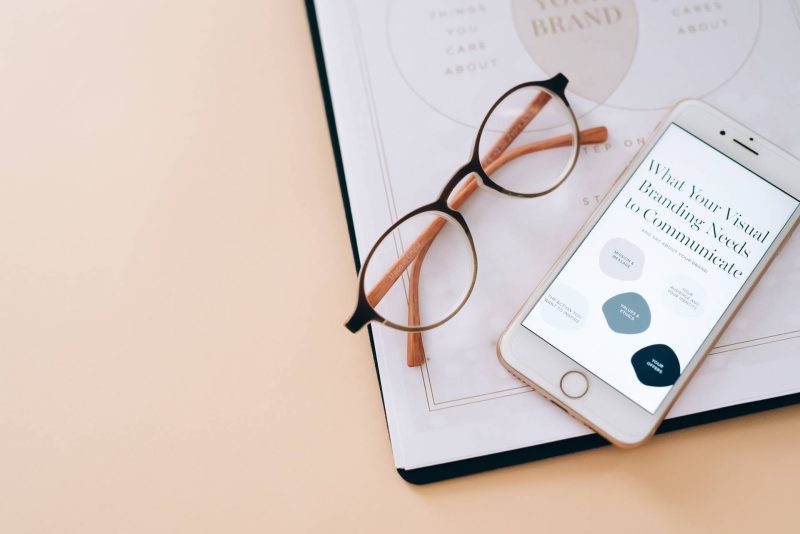 Tips for creating a strong hotel brand
Assess your brand position
Before embarking on the process of building a unique brand for your hotel, it is essential to evaluate and analyse the current state of your hotel's identity. This involves a little research. Doing so will provide a starting point for identifying what makes your hotel stand out from competitors in the market. To assess your hotel's overall value proposition, start by comparing it to those of your competitors. Have a browse of their websites, their social media profiles, and other marketing materials to get a sense of their brand messaging and identity. Once you understand what your competitors are doing, you'll be able to decide where you place yourself within this network, what you should do similarly to other brands and how you can stand out. Using this information, you'll then be able to create a unique brand identity that authentically represents your hotel and which also appeals strongly to your target audience.
Rethink your logo and colours
To create your logo and colours for your hotel branding, you should start by checking back at what it is your values are (outlined above). What sets your property apart from competitors? And what are your key brand messages? Once this has been established, it's time to explore logo design options that accurately reflect their unique brand identity.
The colour scheme used in a hotel's logo and branding is important and can be used to convey a particular mood or emotion. For example, calm and relaxing colours may be used in a hotel that wants to promote a spa-like atmosphere (take a look at Amman Hotels), while vibrant and energetic colours may be used in hotels looking to attract a younger demographic (have a look at QT Hotels). Whilst some hotels might choose to utilise a professional graphic designer or branding agency to help bring their vision to life, others may use online logo makers or design tools to create their own logos. Just remember, when choosing colours for your hotel brand, classic colours like black, gold, and blue create a mature, trustworthy, and sophisticated impression.
Be authentic
Hotels often overlook the fact that their customers are people first and customers second. In other words, your customers have a natural desire to connect and belong to a group (it's all about psychology). Branding strategies that emotionally engage with customers, displaying relatable and sentient characteristics, are essential for successful hotels.
Hotel brands must act and think like humans rather than simply fulfilling a functional need. Using your branding, you can achieve this by choosing to be down to earth, yet focusing hard on your ideal customer. Where Airbnb has resonated with customers in its ability to create a sense of temporary home, your hotel can alter its offerings, branding and messaging in order to hone in on a message that really speaks to real people. From here, you'll be able to create a brand story, something which is crucial the it comes to creating a strong hotel brand.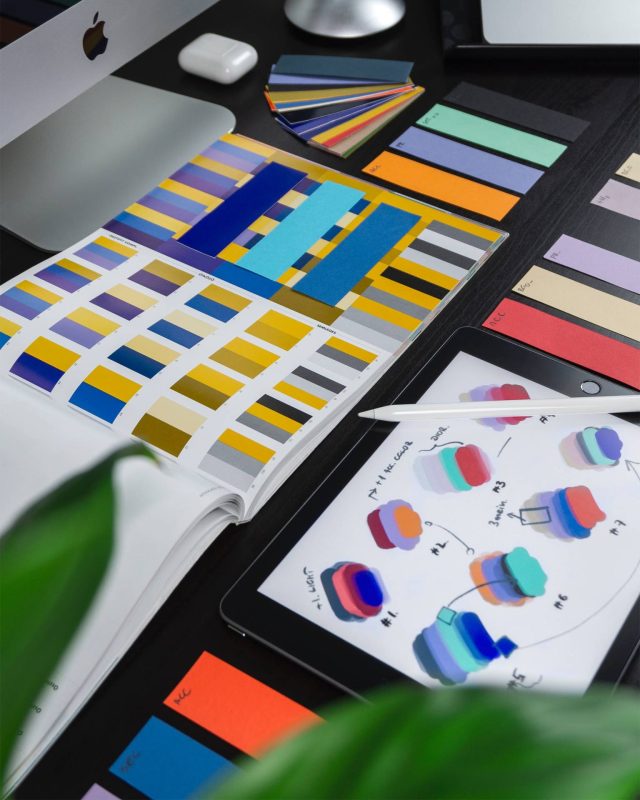 Take a look at your entire visual identity
We've already spoken about logos and colours, but what about the entirety of your hotel's visual identity? When it comes to hotel branding, it is crucial to tie your name and logo closely to the design of your website, social media posts, emails, and other marketing materials. The appearance and overall vibe of your brand should align with your core philosophy.
For instance, if you have chosen to go down the path of youthful, vibrant and cool, you will want to bring your chosen colours, logo and style guide into other aspects of your business. Create social media posts which integrate these elements and stick to them. Apart from the colour scheme, typography, and images displayed in your hotel's marketing materials, everything should be in sync to create a cohesive and memorable brand experience for your customers. We're talking about whether you use soft edges or straight lines, light blues or dark, large fonts or small. Every little thing makes a difference.
Understand your philosophy
At the foundation of any hotel brand is a set of morals and values that determine what the brand stands for and believes in. For some hotels, this is sustainability, for others it is luxury. These principles are crucial in creating a brand strategy that is authentic and resonates with customers that you have identified to be within your target market.
When creating a hotel brand, it is important to define the values and determine how they will impact every aspect of the brand strategy, including design, logo, and the guest experience. For example, if sustainability is a key value of your hotel, it should be reflected in every aspect of the brand. This doesn't just mean how you portray sustainability online and on social media. From the use of eco-friendly materials in your hotel's design, to the inclusion of recycling bins in guest rooms and common areas, your brand extends beyond the internet, into the walls of your hotel and the ethos you create. Consistent messaging and commitment to the brand of this kind will help create a brand that is not only authentic but also attractive to guests who are similarly interested in such values.
Perfect your tone of voice
Creating branding guidelines for your hotel involves not only the font of the words you type, but the words themselves. It is important to define what your hotel stands for and what values it upholds as well as the way it speaks to customers. Once you have defined these core principles, you should determine how these things will be reflected in your hotel's messaging. This includes not only the words used but also the overall tone and style of communication.
A consistent tone of voice across all brand communication channels, such as social media, website, and emails, is crucial in creating a trustworthy and authentic brand. In order to achieve this kind of consistency, in tone of voice, you'll want to develop tone of voice guidelines that are well-documented and communicated to all members of your team who may be involved in creating content for your hotel. Make sure everyone is using the same tone and style of communication, or you could lose touch with your style pretty quickly.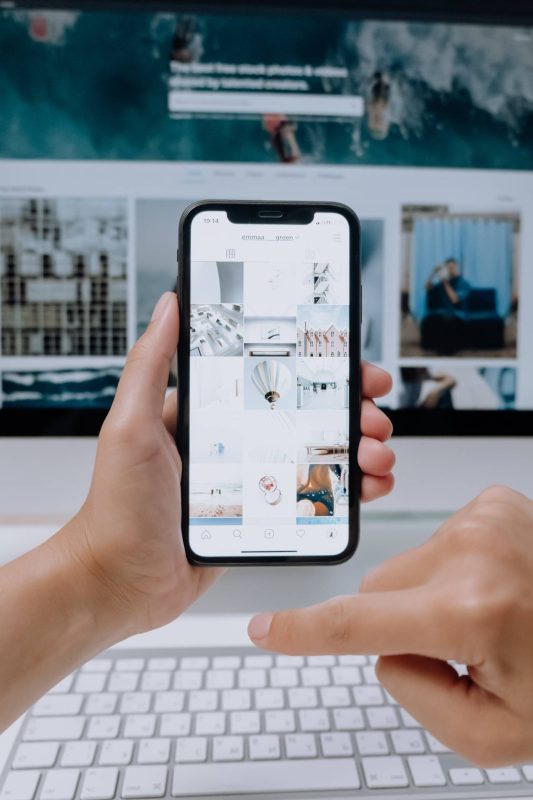 Consider how you will tell your story
Conventional marketing methods are no longer trusted by around 75% of people – what a shocking statistic. As a result of the overwhelming amount of marketing communications we receive daily, it is crucial to find ways to genuinely break through the clutter.
So instead of presenting what your hotel provides (it's facilities and services) focus on telling a story about what it's like to stay there. This narrative should include the hotel's history, philosophy, location, and aesthetic, as well as convey the experience of the end-to-end journey. You can also talk about individual staff members, success stories and events. Remember that effective hotel storytellers are those which shift away from dry descriptions of amenities and detailed text. You might also want to start integrating engaging visuals and compelling bite-sized videos into your content- something more suited to our current multi-device, multi-channel world.
Be consistent
When you've established your brand identity in full and what your brand represents, it is time to ensure that your identity is presented in everything related to your brand. This includes not just your name and logo but also font, stationery, meals, music, accent, attitude, promotional campaign, social media presence, and marketing emails. The list truly goes on.
Each of these small things will work together to transmits a signal to potential customers, communicating your overall brand identity. Prioritising brand consistency in all aspects of your hotel business is vital for achieving success, whether you run an all-inclusive hotel or a bed and breakfast.
Creating a strong hotel brand with 1834 Hotels
When you choose to work with 1834 Hotels, you will receive branding and graphic design support which includes the following:
Concept creation of campaigns assets
A marketing materials database, eg posters, social tiles
Materials for all mediums
Design brief, coordination and distribution of materials
On-site collateral, food & beverage, front of house
Event /function/conference collateral
Point of sale collateral
Ready to speak with us? Contact us here.