How to encourage hotel customer loyalty
A study from the Harvard Business Review found that generating a new customer was five to 25 times more expensive than retaining a current customer. It is for this reason, that every hotel aims to have loyal customers. Loyalty programs are a great way to achieve this kind of customer loyalty. Aiming to attract and retain customers, loyalty programs provide incentives and emotional belonging for your customers, keeping them close and hopefully resulting in their return to your property. Interested in improving hotel customer loyalty your hotel? In this article, we cover the basics and talk about how to encourage hotel customer loyalty using a hotel loyalty program. 
What is hotel customer loyalty?
Customer loyalty is crucial in the hospitality industry and it is especially important for hotels. A study from the Harvard Business Review found that generating a new customer was five to 25 times more expensive than retaining a current customer. That's a very significant statistic, and one which should really be taken into consideration when reviewing your sales and marketing strategy.
Customer loyalty as a whole refers to the level of commitment and attachment a customer has towards a service, product or brand. But when it comes to hotels specifically and 'guest loyalty', this can be achieved through various means such as delivering excellent customer service, offering personalised experiences, providing loyalty programs, and ensuring customer satisfaction.
Guest loyalty then, pertains to the enduring emotional bond between guests and hotel brands. Travellers show their loyalty by consistently choosing a particular hotel brand for their stays, or by frequently booking with your hotel brand instead of your competitors. Once customers have visited your hotel and enjoyed a positive experience, they are more likely to book directly with the hotel, refer others to the hotel, respond positively to marketing efforts and hopefully book a room again in the future.
As a whole, customer loyalty then enhances the hotel's reputation and helps with customer retention, helping to increase profitability and longevity within the industry.
Why does hotel customer loyalty matter?
As we have already suggested, loyal guests are in fact one of the most important characteristics of a successful hotel and loyalty at your property directly correlates with the success and growth. There are a number of answers as to why hotel customer loyalty really matters.
Revenue growth
Firstly, loyal customers are a reliable source of revenue, as they are more likely to return to the hotel. Repeat customers have already experienced the hotel's services and amenities, and are likely satisfied with their stay, which makes them more likely to return and book future stays.
Word of mouth
When you create loyalty customers, you create an unlimited and voluntary team of 'referrers'. In other words, loyal customers are more likely to provide positive reviews and recommendations to friends and family, thus leading to increased customer acquisition and brand reputation. Not only do they refer you, but they love to do associate themselves with you and they love to spread the word. Positive reviews can also influence new customers, who will be interested in your hotel after reading about the experiences of satisfied guests.
Increased spend
Additionally, loyal customers tend to spend more during their stays by utilising additional amenities such as room service, spa services, and other hotel facilities. When they're at your hotel, they feel at home; they know what they like and they're happy to spend on the services they know and trust. This increase chance of spending translates into higher average revenue per guest, which is an important metric for hotel operations.
Reduced marketing costs
When a hotel has a strong brand and base of loyal customers, they extent to which they have to market their hotel is reduced. This is not to say that once you have a few loyal customers, you can stop using google ads or posting on social media, but rather a strong base of loyal customers can reduce your reliance on expensive marketing strategies.
As a result, hotels need to focus on developing loyalty programs and customer retention strategies to ensure that their loyal guests continue booking stays. hotels can personalize communications, offer customized experiences, and provide exclusive incentives to their top loyal guests to keep them satisfied, and increase the likelihood of repeat bookings. By creating a loyal customer base, hotels can achieve sustainable business growth and increased revenue while improving customer satisfaction.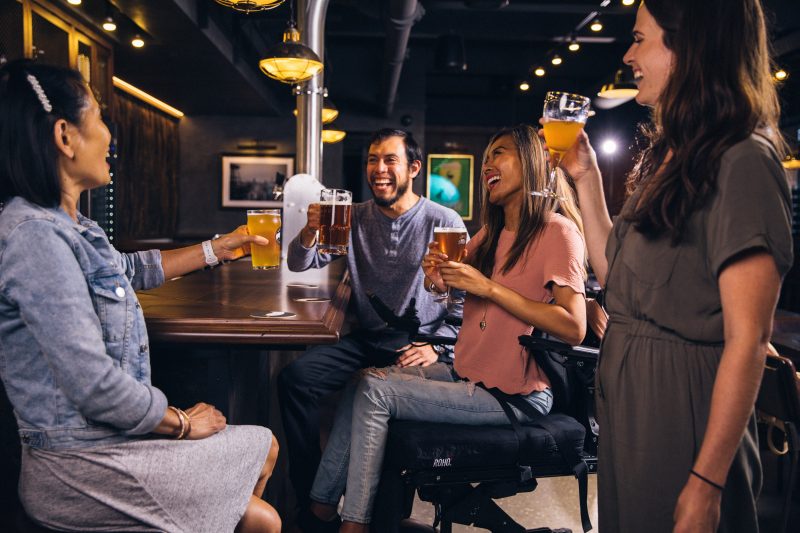 How is hotel customer loyalty built?
Guest loyalty isn't just about offering fancy perks, points or rewards. On the contrary, loyal is built through the building of an emotional connection between guests and your brand; one which leaves guests with warm feelings about your property and a sense of connectedness. And as we have previously explained, this translates into repeat business, increased revenue, direct bookings, and glowing reviews on travel sites.
Hotels should focus on providing sincere and memorable interactions to foster guest loyalty. Doing so provides an experience worth revisiting, promoting return bookings.
Exceptional customer experience
Providing an exceptional customer experience is one of the most effective ways to build customer loyalty. This includes consistently providing a high level of service, anticipating guest needs, and addressing any issues or concerns promptly and effectively. The more helpful the better.
Personalisation
Providing a personalised experience can help create a strong emotional connection between guests and the hotel. This can include personalised greetings, room preferences, and tailored experiences based on guest interests. Get to know your guests as much as possible not only at your hotel but beforehand in your email communications. This way, you'll be able to make their stay comfortable and memorable.
Social media
Leveraging social media to engage with guests and build relationships can be an effective way to build customer loyalty. This can include responding to guest comments and questions in a timely and friendly manner, sharing behind-the-scenes glimpses of the hotel, and promoting exclusive offers and deals. Your brand can be strengthened on social media, so take advantage of the opportunity and make it count!
Ratings and reviews
Responding to and utilising guest ratings and reviews can also be an effective way to build customer loyalty. Responding to negative reviews and addressing guest concerns can show that the hotel values guest feedback and is committed to continuous improvement.
Trust and commitment
Building customer trust and commitment is crucial for building customer loyalty. This can be achieved by providing consistent quality experiences, establishing clear and transparent communication, and fostering a positive hotel image. This is really all about being consistent, efficient, transparent and clear in every communication with guests. By consistently meeting or exceeding their expectations, hotels can build long-term relationships with their guests and cultivate a loyal customer base.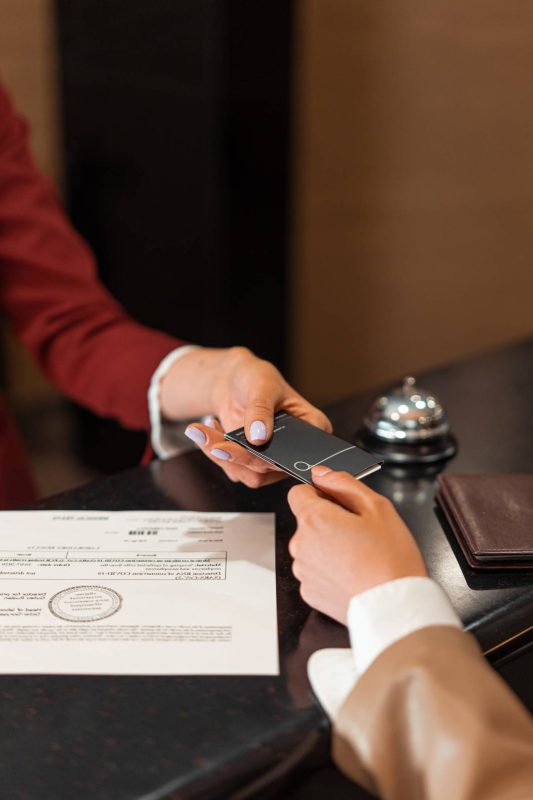 What is a hotel customer loyalty program?
If your hotel is looking to reap the benefits that improved customer loyalty has to offer, then a hotel loyalty program is a great way to make this happen. Hotel loyalty programs are a type of reward or incentive program that are usually offered by hotel chains to encourage customer loyalty and repeat business.
Customers who enrol in these programs are typically offered various benefits, such as discounts on room rates, free room upgrades, free access to amenities, and other rewards for their loyalty. Quite simply, reward programs are designed to help hotel brands build long-term customer relationships and increase customer retention.
Just like other loyalty programs in other industries, such as airline frequent flyer programs, hotel loyalty programs are often based on a system whereby customers earn points or rewards for their patronage, which they can later redeem for benefits or discounts. However, there are three main types of hotel loyalty programs:
Discount programs
Put simply, a hotel discount loyalty program is one which offers discounts on hotel bookings to customers who are members of the program itself. When a guest is a part of these programs, they receive various types of discounts, such as a percentage off the regular room rate or a fixed dollar amount off the room rate.
Discount loyalty programs may be offered directly by hotels or through partnerships with other organisations, such as credit card companies or travel agencies. And of course the main goal of these programs is to incentivise customer loyalty by offering members discounted rates on hotel bookings, with the goal of encouraging them to continue booking with the hotel brand.
Points-based programs
A points-based loyalty program at a hotel is a type of loyalty program where guests earn points for their stays at the hotel. These points can then be redeemed for rewards or benefits at a later time. These rewards may include room upgrades, free nights, complimentary amenities or other perks.
Typically, the number of points earned is based on the price of the room, with higher-end rooms earning more points. Points-based hotel loyalty programs are commonly used by many hotel chains as a way to encourage customers to continue staying with them and to build long-term customer relationships. And unsurprisingly, the more a customer stays at a hotel, the more points they earn, and the more benefits they can receive in the future!
Personalised rewards
So if you're not earning discounts of points, what other kind of customer loyalty programs can hotels offer? A personalised rewards system offers guests an upfront rewards policy, more or less. And, there aren't any set criteria for these rewards. In fact, a personalised rewards system entirely depends on the hotel's capacity (whom to offer and what to offer). This kind of hotel loyalty program is suitable for newly opened and budget properties.
For example, many hotels have a policy of giving gifts during check-out; for example a free meal, a free night, a bottle of wine. The idea is that by running such a program, a hotel attracts guests. This is often practised through referral based bookings, whereby a referrer would be entitled for rewards when a person books thanks to their referral.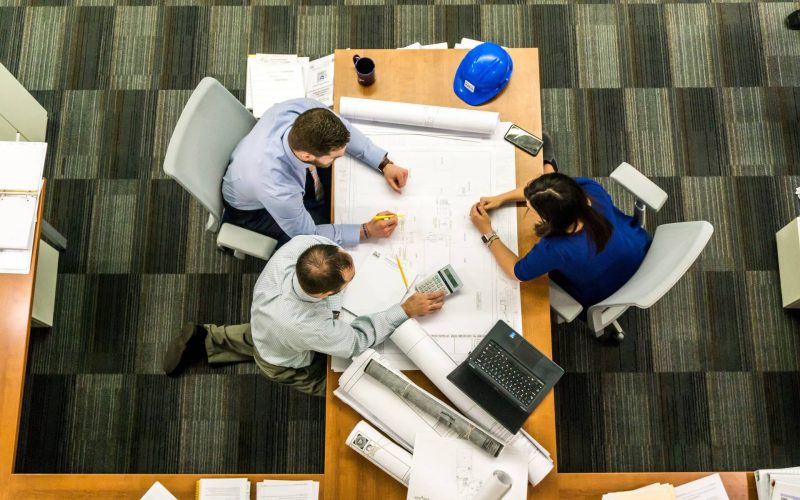 Gain hotel customer loyalty with the expert help of 1834 Hotels
1834 Hotels is driven by an evolutionary sales, marketing and online distribution strategy, objectives and goals. Gone are the days of cold calling, traditional press media and setting yearly room rates that don't move. Marketing with a sound sales, revenue and distribution strategy is crucial and it's what we do!
Learn about how 1834 hotels can help your property here. Otherwise, contact us here.