1834 Hotels Announces Expansion Plans and New Partnerships Across Australia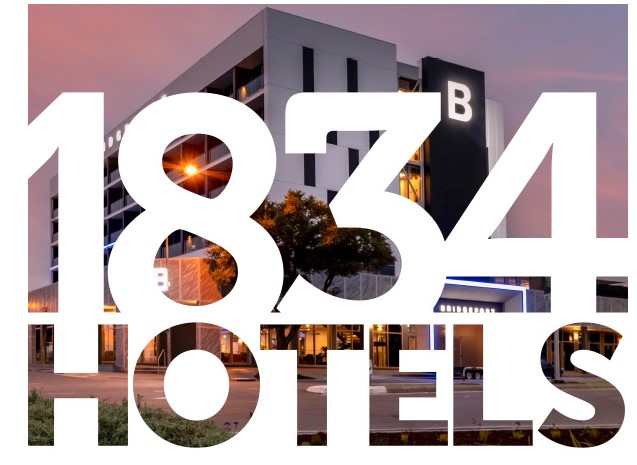 1834 Hotels provides comprehensive management services for hotels, motels, pubs, resorts, and apartments across Australia. With a focus on revenue growth and streamlining operations, the company works closely with hotel owners to provide tailored solutions that optimize their businesses. 1834 Hotels is partnered with established brands such as Accor Hotels, Choice Hotels, and Wyndham Hotels to provide exceptional guest experiences.
 1834 Hotels has recently added 10 new properties throughout Australia. Our latest partners include Kewarra Beach Resort in Queensland which is undergoing a 10 million dollar refurbishment, as well as Accor Hotels franchised Mantra 100 Exhibition in the Melbourne CBD, Choice Hotels branded Quality Apartments Melbourne Central and Wyndham Wallaroo Shores with Wyndham Hotels and more. These strategic moves have reinforced our commitment to delivering high-quality white label management hotel services across the country. 1834 Hotels is well-equipped to meet the increasing demand for bespoke services and continues to form even more successful partnerships with leading hotels and providers.
 At 1834 Hotels, the focus is on providing tailored solutions that meet the unique needs of each hotel owner's business. The company works closely with hotel owners to optimize their operations and provide exceptional guest experiences.
 "With our commitment to growth and partnerships, we're excited to take our business to new heights in the coming years," said Andrew Bullock, CEO of 1834 Hotels. "As we continue to seek opportunities for expansion throughout Australia, we look forward to forging new relationships with hotel owners and providing them with the tools they need to succeed."
See you at AHICE 2023
1834 Hotels will be attending the 2023 AHICE conference in Adelaide and can't wait to meet you there! Peter and the entire 1834 Hotels Team are excited to share our knowledge, experience, and enthusiasm with everyone. We invite you to join us at the conference and learn how we can help you make your goals a reality