De Lago Resort Takes a New Direction with 1834 Hotels Partnership
De Lago Resort Takes a New Direction with 1834 Hotels Partnership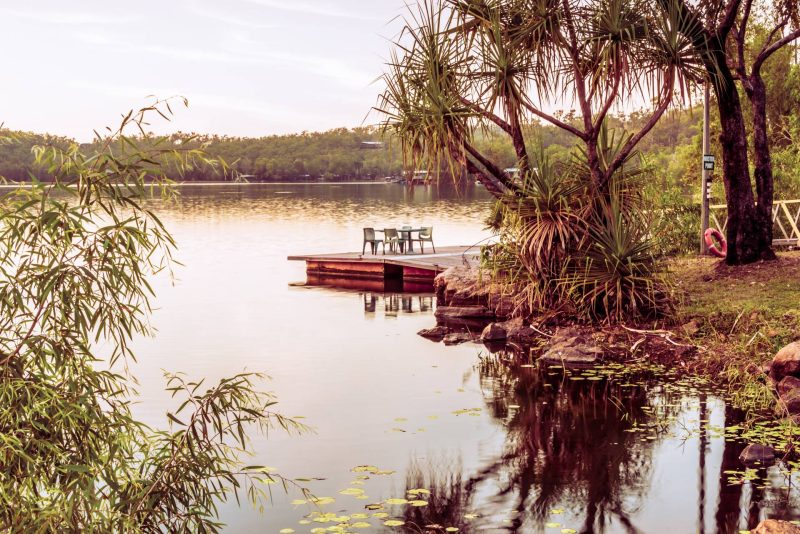 De Lago Resort is proud to announce its new partnership with 1834 Hotels. Under a new hotel management agreement, the resort and 1834 Hotels are committed to creating an unforgettable experience for guests. The owner of De Lago Resort, Andrew Gunn, has 25 years of experience operating hotels in South Australia and is dedicated to creating a venue of enduring value.
"We are very enthusiastic about the potential of this stunning region," said Andrew Bullock, CEO of 1834 Hotels. "With over 70 years of combined hospitality experience, our team aims to offer broad experiences such as kayak hire, yoga and more."
The changes at the resort will bring major upgrades each month that reflect the highest quality service. Guests can expect lakeside accommodation that promises an extraordinary stay in one of Northern territory's most beautiful regions. With access to a variety of activities onsite such as fishing, swimming and boating, visitors can enjoy adventure-filled days followed by tranquil nights under the stars.
For those looking for a little extra comfort during their stay at De Lago Resort, they can opt for one of the lakeside suites which provide unique amenities like private balconies with stunning views. With newly renovated facilities and experienced staff members who are passionate about providing outstanding hospitality experiences, guests are sure to have an exceptional stay at De Lago Resort.
The partnership between De Lago Resort and 1834 Hotels marks a new chapter in Northern Territory tourism that promises excellent service and amenities for all visitors. With so much on offer at this premium location, it's time to start planning your next getaway today!
Visit https://www.delagoresort.com.au/