7 complimentary service ideas for your hotel
By offering complimentary services, hotels can provide extra value to customers, making bookings more likely and loyalty much stronger. During the booking process, free services and great offers demonstrate to potential guests a commitment to providing high quality experiences, giving individuals the feeling that they are valued and taken are of. In this article, we offer seven complimentary service ideas for your hotel, helping you to increase the desirability of your hotel and occupancy throughout the year.
The benefits of complimentary services
Hotel competition is fiercer than ever. With brand new hotels constantly being built, and plenty of choice available for customers, hotels are forced to adopt new methods in order to remain competitive.
One successful method hotels can use in order to increase their bookings involves creating extra value for customers. Specifically, complimentary services – including anything from free shuttles, to discounted meals and late check-out – are a great idea for those hotels seeking to increase their bookings. Helping hotels to stand out from their competitors, complimentary services at your hotel give guests the idea that they are receiving a great deal, thus making it more likely that they will make a booking.
In this article, we share seven simple complimentary service ideas for your hotel, ultimately helping you to drive revenue and remain competitive in your market. Whether you're a small independent hotel or a larger chain, these tips will help you think outside the box and elevate your freebie offerings.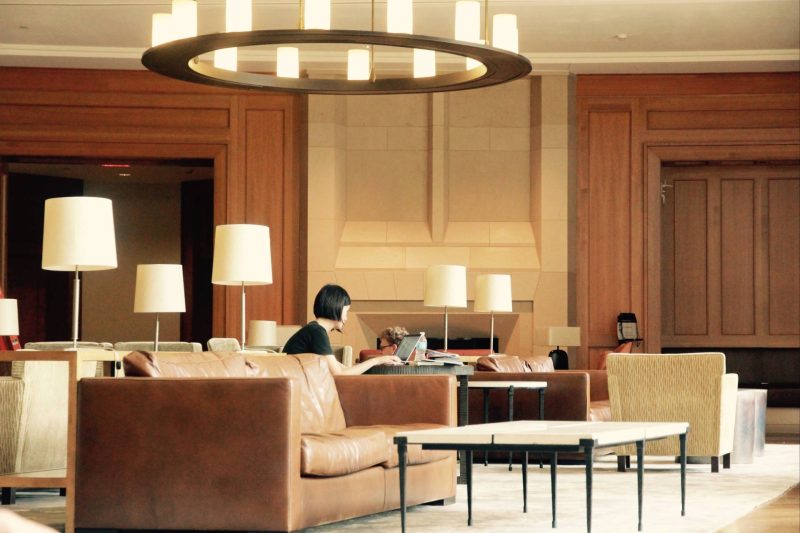 Complimentary service ideas for your hotel
Fast WiFi
Complimentary WiFi should already be a part of your hotel's offerings – that's for sure. There is no doubt that without offering such an inclusion at your property, potential guests will look elsewhere. In fact, Hotels.com revealed that 56% of business travellers listed free and fast WiFi as the most crucial factor in choosing a hotel.
But whilst WiFi is often available, the truth is that it isn't always reliable and can deter guests from repeat visitation. In the year 2023, hotels should make sure that they offer internet connection to customers that is as close to flawless as possible. Without such an important amenity, your reputation as a competitive, contemporary hotel can be damaged and visitation can begin to fall.
Free hotel shuttle services
Another complimentary service that hotels can offer is a free shuttle service. Making a guest's stay more comfortable and convenient, a complimentary shuttle can be hugely beneficial, especially if your customer base tends to include those travelling straight from the airport.
However, whilst shuttle services are typically offered to those coming from the airport, your service doesn't have to stop here. A free shuttle service can also include travel between your hotel and a local attraction, a sports venue or anything else of note in your region. For example, if your hotel is located in a wine region, why not offer a complimentary drop off and pick up service to a nearby partnering winery? Whilst your transportation service might seem fairly easy, for a potential guest, this can be extremely helpful, making a guest's stay stress-free, easy and enjoyable.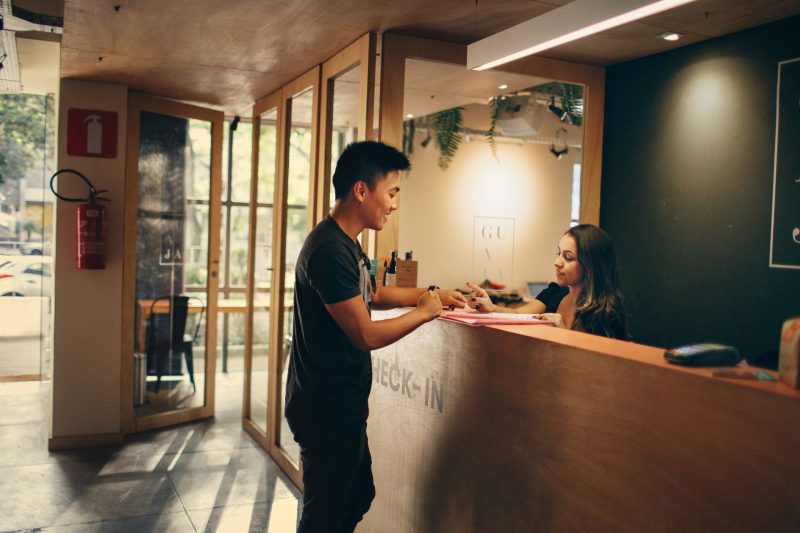 Late hotel check-out
Late check-out is an excellent inclusion that can make the difference between a booking, or not. For those with an evening flight booked, those hoping to make the most of a Sunday during their weekend escape, or those hoping to get the most out of hotel facilities, late check-out can be very persuasive.
Whilst your property could offer late check-out at an additional price, a complimentary inclusion can be even more enticing for guests. Considering that your Sunday night occupancy might be lower, hotels might like to encourage Saturday night bookings by offering a midday or 2pm check-out, absolutely free of charge. Don't forget, that late check-out can also be used as a method for up-selling too. For example, those guests wanting to extend their stay throughout the day might also want to enjoy a drink at your bar, lunch at your restaurant.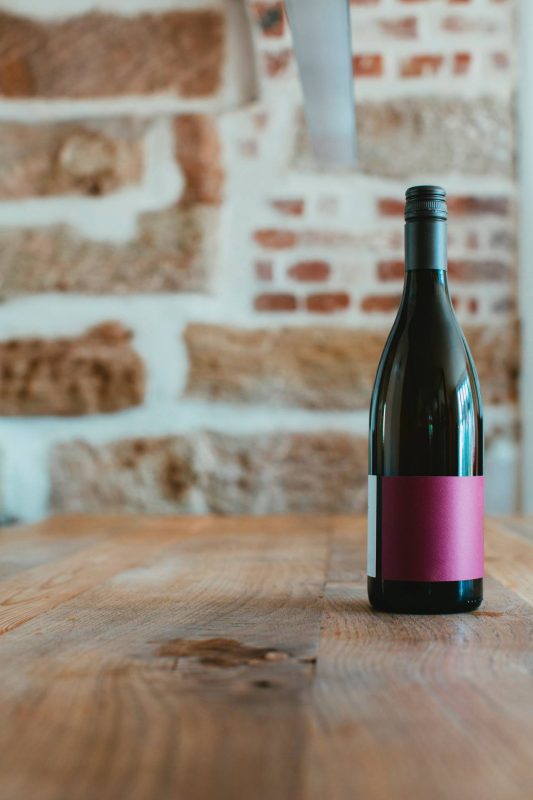 Complimentary bottle of wine
When it comes to complimentary service ideas for your hotel, you can't go far wrong with a free bottle of wine. Like offering a free breakfast, a complimentary bottle of wine gives guests a sense of extra value. However, unlike a free breakfast, this particular offering also adds a touch of luxury to a stay and makes guests feel special; it's an experiential component that goes a long way.
Unsure about offering a free bottle of wine to every single customer? That's okay too. Your property could advertise this luxury inclusion for those guests who stay for a certain number of days, or to guests who book a certain type of room. You could also choose to offer wine to those who have stayed before and are revisiting. This can be a great way to reward loyal customers and entice more bookings in the future.
Free hotel breakfast
Free breakfast is one of the most typical free services that hotels can offer their guests. Making a stay more enjoyable and cost-effective, a free breakfast also takes away the hassle of having to find three meals a day outside of the hotel. If your hotel is unable to provide a full-scale complimentary breakfast buffet or service, an included morning coffee, juice or breakfast box are other great options. Regardless of what kind of meal your hotel chooses to provide, a free breakfast is one very popular way to encourage bookings and can help you to remain competitive in your market.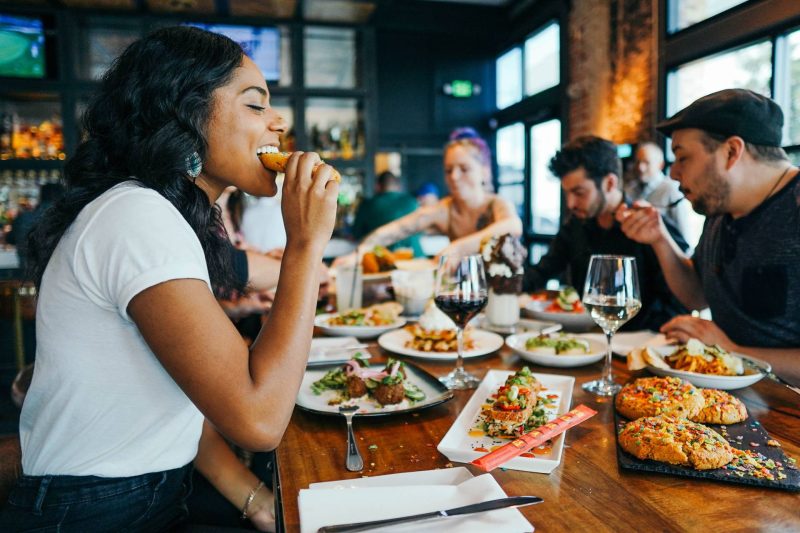 Hotel restaurant offers or freebies
In order to attract customers to your hotel, providing value in the way of free restaurant credit, a complimentary beverage at the bar, or a free starter or dessert, can help your property to attract guests. Upon booking, this kind of gesture signals that more value is gained from your property and it adds to the general guest experience.
Have you noticed that guests at your hotel don't typically eat at your restaurant or buy drinks from your bar? This might signal that it is a great time to start providing offers to hotel guests which relate to your F&B facilities. Offering guests a freebie from your restaurant or bar can encourage them to buy a second drink or stay for dinner, resulting in an up-selling process and more revenue per customer at your hotel.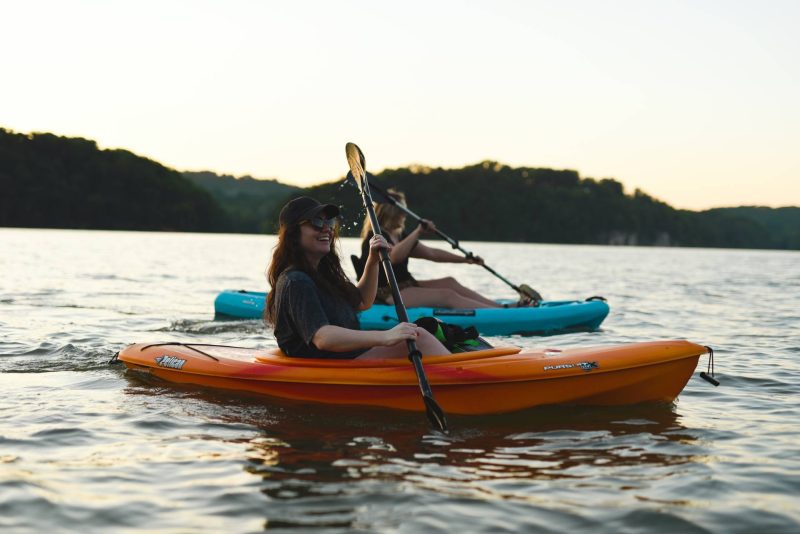 Activity packages
One perhaps underused complimentary services or inclusion in hotel bookings is the use of activity packages or partnerships with local businesses. Regardless of whether your property is located in a city, in a country town or in the countryside, there are likely to be experiences nearby which can be used to persuade customer bookings.
On your hotel website, package options involving a particular activity can be used to sell rooms. For example, a one hour kayaking session for two night stays, one free glass of wine at a nearby rooftop bar, entry to a museum for city escapes, or free fishing equipment/bicycles provided by the hotel itself, are all great ways to entice your target audience. Start brainstorming which nearby attractions could elevate your hotel's offerings and start connecting!
Learn how 1834 Hotels can help increase your hotel's revenue
As one of the most important operations of the hotel, revenue management is crucial to the business. When managed effectively there is no money left on the table. We will extract maximum profitably out of your hotel.
1834 Hotels partners with Key Revenue Management software providers and provides management support to provide your hotel and Manager with the tools, data and systems to effectively revenue manage their hotel with educated decisions.
To learn more about how 1834 Hotels can increase your hotel revenue and increase bookings, click here.