Is a lack of communication impacting your hotel?
Communication is key to the successful running of a hotel. Information is power and keeping your staff informed about daily operations makes for smooth processes and effective customer service. On the contrary, a lack of communication at your hotel can lead to mistakes, delays, anxiety and wasted time. In this article we outline some of the clear signs that a lack of communication is impacting your hotel, and offer some tips for better communication and efficiency.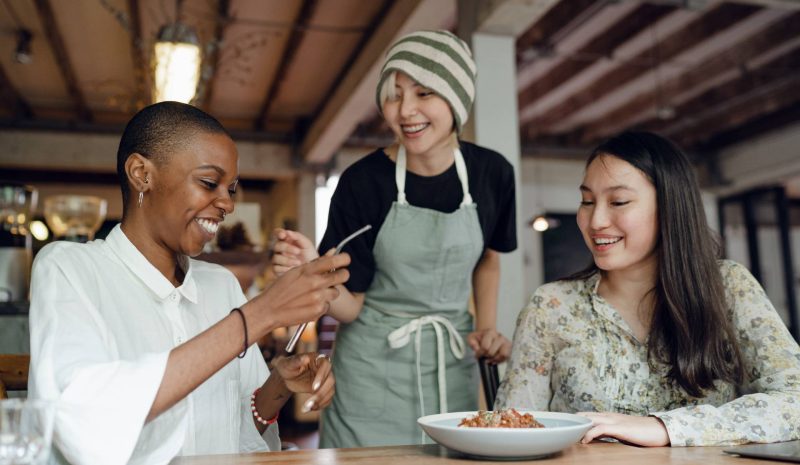 Communication – the key to hotel success
In the hospitality industry, lack of communication is a common problem. Leaving employees feeling uninformed and uncertain, bad communication leads to anxiety, mistakes and wasted time. The truth is, from exchanging task assignments to collaborating on projects, clear communication ensures that everyone is aligned and able to carry out their responsibilities fully and efficiently.
But effective communication isn't carried out merely for hotel success. The power that effective and kind communication has on employee wellbeing should also not be underestimated. In the hospitality industry, negative work relationships between managers and their employees are unfortunately commonplace. This leads to high turnover, workplace anxiety and employees who are scared to ask questions.
It will come as no surprise that when a manager does a great job and treats their staff with respect and trust, they in turn are more likely to try harder, be happier and treat customers professionally.
Hotel managers who understand the power of information and who are strategic in their communication can give their properties a competitive advantage. Bring on a trusting, productive and happy work environment!
Is a lack of communication impacting your hotel?
In this article we outline some of the tell tale signs that a lack of communication is impacting your hotel. Find four clear signs that some change is needed below.
Your reviews are deteriorating
A failure to communicate effectively between teams and staff can impact your reviews. Feeling as though they are not in the know, and unable to assist customers with their queries, staff members can have a directly negative impact on reviews when they are kept in the dark. Without being kept up to date, this poor communication can pass onto customers, leading to frustrated guests. A deterioration of your reviews is likely to occur when a trickle down effect of bad communication eventually reaches customers.
There's a sense of hotel anxiety
Hotel anxiety describes the notion where anxiety slowly builds, seeping into different teams and eventually impacting the whole hotel. Essentially, when a direction isn't understood, and miscommunications occur, anxiety increases across the property. For example, if housekeeping are not told about the early arrival of one guest, on the same day that the kitchen is not informed about a table which requires a special menu due to allergies, problems become widespread and the atmosphere becomes negative. If your hotel and staff are starting to feel as though they're functioning in survival mode, this might be a sign that a lack of communication is impacting your hotel.
Things aren't getting done
When communication breaks down between specific hotel teams (for example between housekeeping, reception and restaurant staff), certain tasks might slip through the cracks and get forgotten. A lack of communication can result in blurred understanding about what roles and responsibilities each member should be carrying out. In turn, confusion and conflict between team members can occur and the quality of service your hotel promises can start to decline.
Guests aren't getting the answers they want
If guests are requesting answers to questions and your staff aren't sure exactly how to help them, this can signal a lack of communication. For example, if a guest asks bar staff whether late check out is a possibility, staff should know to direct them to reception where an informed decision can be provided. If your staff are unable to recognise which tasks are carried out by which teams, some work might be needed.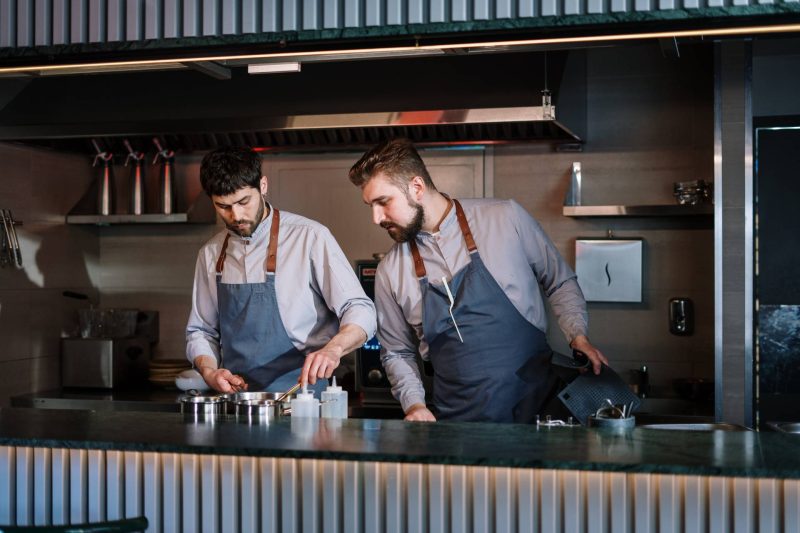 Tips for better communication at your hotel
So as a hotel manager, where should you start for better communication at your hotel? We offer four simple ideas to help you improve and smooth out your hotel's operations.
Hold thorough inductions
A staff induction session at your hotel should not take 30 minutes. Offering not only an overview of the role at hand, but also of the venue, the departments and staff across different teams, health and safety protocols, company values, communication channels and more – an induction could take a few hours. After a full induction, staff members should be well-informed and comfortable to staff.
Aid communication with a staff Facebook group
Where possible, ask staff members to join a Facebook group dedicated to communication between employees. Here, staff can report issues, ask questions, swap shifts, provide updates and contact other team members effectively. You might find that doing this brings staff together and eliminates many of your communication problems.
Offer staff experience in other departments
It's very difficult for kitchen staff to act calmly and with understanding when a waiter's difficult dish request for Table 3 will end up taking up precious time from chefs. The truth is, they don't understand how hard the waiter's customer facing job really is, and the waiter doesn't understand the time and effort required for a big change to a dish. If your kitchen staff are open to waiting for the day, or your reception team wouldn't mind housekeeping for a morning, then let them. Offering your staff valuable experience in different departments not only makes for a fun experience, but it also increases understanding between teams and creates friendly relationships across different departments.
Be fully available for feedback and questions
Some hospitality workers can be young, come from different backgrounds or can just find it difficult to approach managers for help. As a hotel manager, you should position yourself as available and open to comment as well as questions. Conversing with all team members every once in a while can ensure that no issues and falling through the cracks, and no questions are going unanswered.
Let 1834 Hotels help your hotel with communication
One of the biggest impacts 1834 Hotels will have on your hotel's operations is the crucial management and productivity of your Hotel Manager. We are ready to facilitate, monitor and report on the performance of a long list of crucial items in the hotel operations and provide your Hotel Manager with the systems, tools and support to extract maximum return.