Berri Hotel Presents New $7m Riverside Apartments

Thirty new short-stay villas in Berri
The Berri Hotel Group has unveiled its recent $7.4 million short-stay apartments which sit beside the Murray River in the Riverland town of Berri. Included in the new development are 30 brand new villas, designed by architects Studio Nine, as well as a large resort-style swimming pool.
Contemporary villas at Berri Hotel Riverview Apartments have an energy efficiency of 4 stars to 4.5 stars, with each offering luxury bedrooms, well-appointed living areas as well as pool or Murray River views.
Ongoing development in recent years has also seen a furbishment of the hotel's bistro and dining area which now offers river views from and an attractive outdoor area.
Berri as a Riverland destination
The Berri Hotel Group saw the opportunity to build its new villas and upgrade its accommodation before the pandemic, looking to offer unique and quality accommodation in the region. The development has set a new standard for Riverland accommodation and now puts Berri ahead of all other Riverland towns in terms of its number of hotel rooms.
The stylish short-stay apartments will help to promote Berri as a hub in the Riverland, from which visitors can visit the sites and attractions of the region.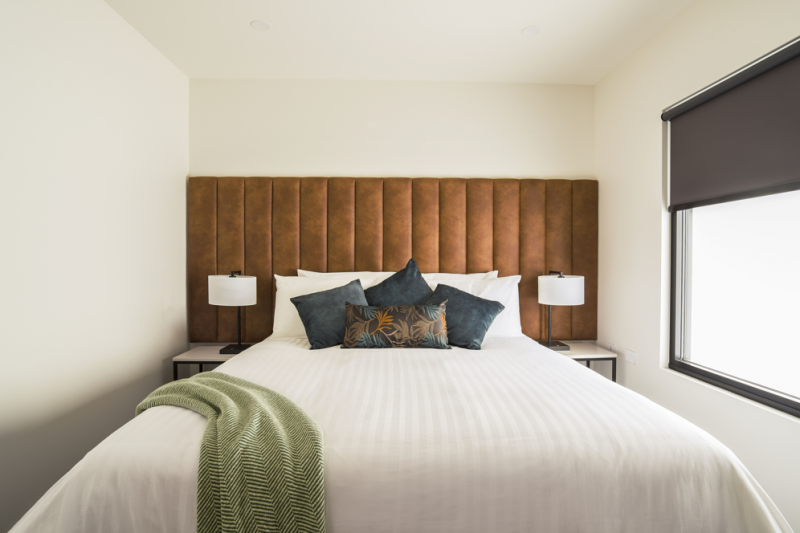 Contributing to the community
As the managing body of the Berri Hotel Group, 1834 Hotels is looking forward to exploring the new markets which will open up for Berri Hotel. The company is also excited about contributing to the local community into the future.
As a community-owned property, Berri Hotel already has an economic impact on the town, with its recent developments expected to generate more employment and increase tourist visitation.
When asked whether 1834 Hotels runs a community hotel any differently to a fully commercial enterprise, Andrew Bullock – CEO – stated:
"Your objectives for community stakeholders are different, so sometimes you change the way that you do certain things. For example, the objective may be to increase community employment and community engagement revenues. I might be able to save $1 on buying a product that comes from Sydney but if we spend the extra dollar locally, the extra dollar we pay goes straight back into the local community. That goes around and the total local economy lifts, which in turn actually drives the local hotel."