Raising the bar: 7 tips for a busy and better bar
In the hospitality industry, competition is fierce and in order to be successful, your business must stand out amongst the crowd. Owning and running a bar is no exception. Providing unique experiences, high quality service and excellent products is imperative to your bar's success and competitive edge. In this article, we take a look at industry best practices for increasing the image, appeal and performance of your bar.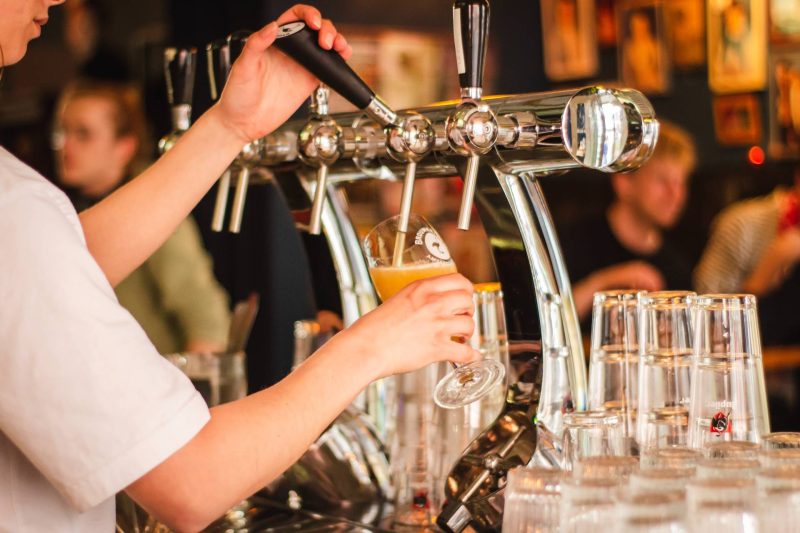 The secret to a better bar
Bars are one of the most common retail business establishments. Generally serving alcoholic and non-alcoholic beverages and sometimes snacks and food, the bar business sounds pretty simple. But as all bar managers will know, it's absolutely not.
There are numerous variables to consider when running a bar. Marketing, products and stock, customer service, safety and profit margins are only some things which bar owners and managers must consider on a day to day basis. And on top of ensuring that your bar is a financially efficient business, bar owners are also concerned with the business of 'experience'.
In the present day, people have come to understand bars as not only a place to buy a drink, but also a place which provides a fun, relaxing or even insightful experience (depending on the venue). Often decorated to appeal to specific audiences and designed to increase the length of stay, bars have increasingly entered the world of experiential retail. After all, consumers can happily enjoy their beverage of choice at home. Today, owning a bar must involve differentiating your service from competition, drawing people in and offering something appealing to customers.
7 tips for a busy and better bar
In 2022, it's important to think outside the box and create a bar experience which goes above and beyond customer expectations. Achieving this involves remaining on trend, innovative and agile. In this article we outline a number of best bar strategies to boost your bar sales, performance and appeal.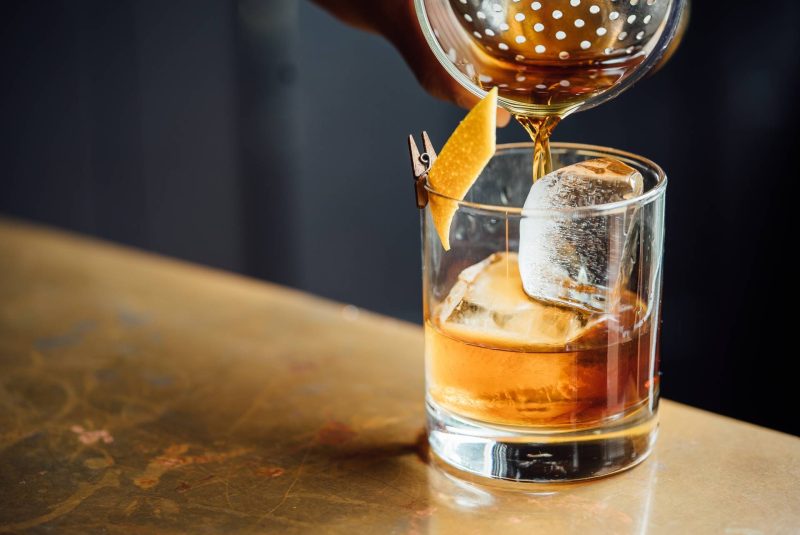 Create some signature cocktails
Depending on your bar, its location, customer base and theme, your bar could benefit from some signature drinks or cocktails (or mocktails). Although many customers might order a glass of wine, a beer or a spirit, a unique drink for your venue can give you a competitive edge over others in your area. In addition, a signature drink also allows your venue to set a higher price for your product, helping to increase your profit margin.
Use your location, your demographic and their particular taste to craft your new drink. For example, if you are located in a wine region, you might like to experiment with a wine-based cocktail. If you're located in an affluent area with an older population, you might like to create a beverage with top-shelf liquors such as fine whiskeys.
Keep on top of trends and speak to your customer service staff about their thoughts. This will help you to stay relevant and take advantage of crazes across different generations.
Use offers or Happy Hours
Hosting a Happy Hour is a great way to draw in customers that might not typically visit your venue. Low prices and great deals advertised well for passersby will help you lift potential customers off the street and into your bar. Of course the idea of a Happy Hour is to charm customers enough so that remember your venue and return again later. Once customers are at your venue, you can let your beers, wines and delicious cocktails speak for themselves, alongside your expert customer service.
Your Happy Hour menu should offer large discounts on items which have high profit margins. It could also involve group special deals which result in larger groups visit at one time.
Although Happy Hour involves lower cost items, the amount of products sold, makes it one of the most profitable times for many businesses. A 2017 study shows that, over the course of a month, bars with Happy Hours had 33% more transactions than bars without them.
So, if you don't currently run a Happy Hour, consider implementing one, not only to increase your profit but also to raise customer satisfaction and visitation.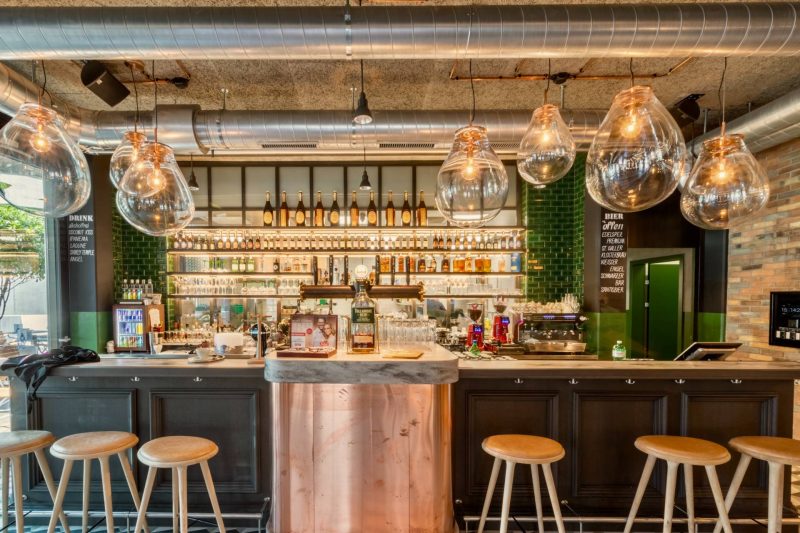 Freshen up your bar design
You can serve the best drinks, the tastiest snacks and have the friendliest staff but the truth is, if your bar isn't visually appealing it won't attract the crowds. In today's world of fierce hospitality competition, customers are spoiled for choice when it comes to bars, with themed, renovated and highly aesthetic options around most corners. As a result, if your bar is looking a little tired, you might be attracting the wrong crowd or simply missing out on visitation altogether.
Realistically, the main structure of your bar shouldn't need to change. It's more about giving your bar a fresh lick of paint and some unique style. Back bar displays and finishes as well as flooring and furniture are great places to start to give your bar a whole new look and feel, in line with new trends.
The great thing is, these kind of renovations don't have to cost the world. Creating a more comfortable or appealing environment doesn't have to involve more than a fresh lick of paint and the purchase of new chairs. The most important thing is, you are creating an environment that makes for an enticing atmosphere. A few small changes could make for a whole new experience!
Cater to different audiences
Your bar should cater to multiple demographics, especially if your customer base isn't strong. For example, if you are the owner of a bar in a trendy part of London, you might be okay with a niche audience. However, if you own a bar in the suburbs of a large city or in a country town, it might be worth considering wider audiences.
It is also worth noting, that catering to one minority group is often not sustainable. As trends come and go, your niche audience could move on after only a few years, leaving you with a dwindling business.
Ensure that families, couples, singles, groups, young and old people can all identify with the space and visit it without barriers to entry. In order to do this, you might like to adjust music and lighting, carry out a makeover of the bar and revisit the offerings on your menu. Holding events or Happy Hours which cater to different groups is also a great way to increase satisfaction and visitation within different demographics.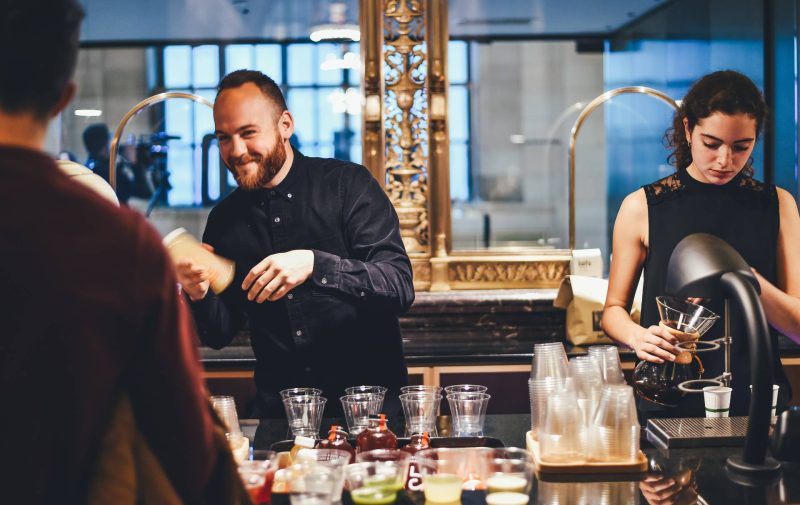 Provide great service
Customer service has changed so much in the last 50 years. Simple manners and niceties are no longer enough to please your customers. Satisfied visitors at your bar are now those which are engaged in the process of choosing their drinks, those who feel welcome with not only a smile but a conversation, and those who have been paid attention.
In the modern day, customers are looking to feel valued and they are also seeking a place where they feel valued and they 'belong'. Have your bar team encourage the 'taste before you buy' approach to beers, or discuss local wine regions with wine fans. Check in with customers as they finish their drinks and ask they about their experience.
Make it your personal mission to have every customer feel as though they have received a personalised experience, and you'll see them flocking back and bringing friends with them.
Improve your hospitality venue with 1834 Hotels
1834 Hotels is an experienced Food & Beverage operator, currently managing around $40,000,000 of food and beverage sales across our group. We specialise in activating sales, costing menus and products appropriately and using our business intelligence tools and reports to ensure cost of goods, wastage and overall satisfaction is maximised.