Attracting and catering to remote workers at your hotel
Once upon a time, remote work was something only freelancers and digital nomads could exercise. However, since the Covid-19 pandemic, remote work has become increasingly accepted amongst the employed, enabling flexibility in time and space. With an acceptance of the 'work from anywhere' concept, has come the normalising of concepts such as 'staycations', 'workcations', and long-stays. And when remote working trends are only set to boom in the coming years, the question stands, 'how can your hotel begin attracting and catering to these emerging audiences?' In this article we discuss what the rise of remote workers means for your hotel.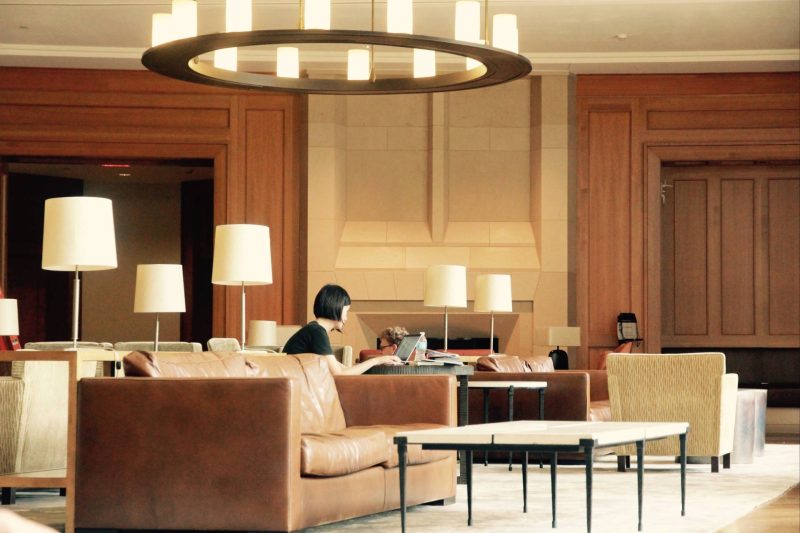 The rise of remote workers
If you would have walked through a hotel lobby in Sydney five years ago, you would have seen remote workers – digital nomads, freelancers, entrepreneurs – with laptops at their hands and coffees by their sides. For a portion of the population, remote work isn't anything new. It is however undeniable that since the pandemic, remote work has become more accepted and more popular. Research from data scientists at Ladders, suggests that 25% of all professional jobs in North America will be remote by the end of 2022. In Australia, figures are comparable.
So when online teams, video meetings and remote work-enabling apps are making the 'work from anywhere' concept easier to put into practise, we can only assume that there has been – and there will continue to be – an impact on hotels and the hospitality industry in general.
According to Microsoft's Work Trend Index which surveyed 30,000 people from 31 countries, 73% of workers wanted their employers to continue providing flexible remote work options post-pandemic. Meanwhile, demand for flexible office space has risen annually by 21%. There seems to be no sign of stopping. A shift this significant away from in-office work and the traditional workplace environment is driving a demand for alternative lifestyles which involve working from anywhere; co-working spaces, cafes, restaurants and of importance to this article – hotels.
Whilst we've become accustomed to seeing remote workers working from hotels in international cities, has the time come when country town motels, beach side B&Bs and remote ecolodges must begin catering to the remote worker?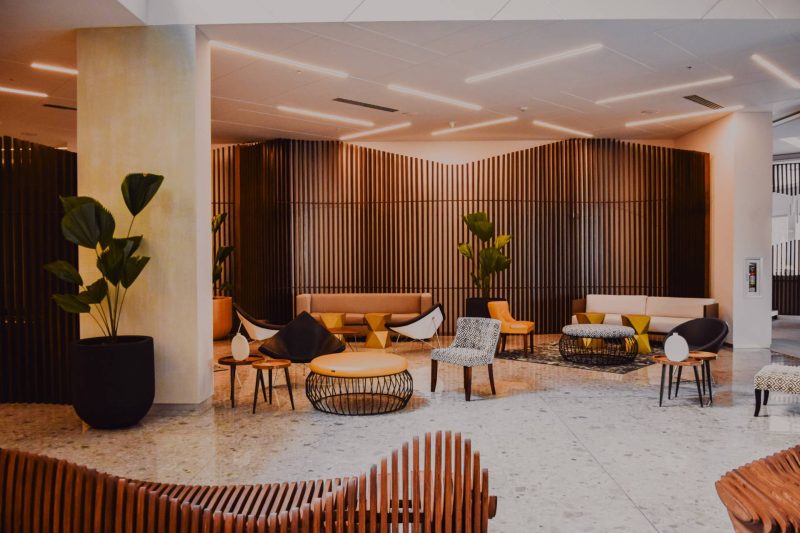 Hotels, the remote worker and 'workcations'
Workcations are on the rise. Combining the concepts of a vacation and work, a workcation essentially suggests that you're on the clock, but instead of working from the office, you might be on the beach, in a new city or in the mountains. Similarly, 'Bleisure' trips are increasing too – recognised as a working style which combines business trips with leisure travel.
In fact, Travel Edge Network has found that there has been an increase in interest for workcations and bleisure trips by over 25% compared to recent years. Professionals are staying in their business trip destination longer, with the duration of these trips tripling within the last three years, sometimes up to to ten or more days.
And interestingly, it's not only business travellers engaging in workcations or similar concepts. Families are also finding that they can combine their work days with leisure travel. After being disconnected during the pandemic, flexible and remote work has seen the emergence of travellers staying for long periods near their families whilst also working full-time.
Different to the typical overnight guest at a hotel, a unique set of demands has been witnessed amongst groups of remote workers. This includes but is not limited to:
a need for adaptable space
plenty of on-site amenities
round-the-clock services and access
unique styles of hospitality
great connectivity
flexibility of stays
How have hotels reacted to the increase in remote work?
In a rush to meet the demands of travellers seeking remote working vacations or long stays, hotels across the world have therefore adapted in a number of ways in recent years.
Room configuration
Introducing new room types and kitting out apartments or studios has been one change adopted by hotels since the pandemic. The traditional hotel room was designed for the traveller staying overnight, only to return to their offices the next day. In the world today, this concept is less relevant. Guests are now looking for a kitchen, cooking facilities, a workspace and more, because instead of simply sleeping and showering, the activities which occur in that room are becoming entirely different.
Pricing and WFH packages
Additionally, hotel pricing has also been manipulated to attract workcation and long stay guests. Remote work packages are not unheard of, particularly in internationals hubs. Special work rates or work-from-hotel (WFH) packages have gained momentum across the world, with guests seeking appealing long stay rates.
Co-working spaces
Co-working space is another opportunity that has emerged due to the pandemic and the growing acceptance of remote working. In the fortunate position of already meeting much of a remote workers' demands (with food and drink, lobby, cafe or restaurant space, hospitality staff and so on) hotels are well equipped to enhance their facilities for professionals. Some hotels have gone as far as renovating entire floors of their properties to create co-working spaces, whilst others have partnered with co-working companies to convert hotel space into well-equipped office space.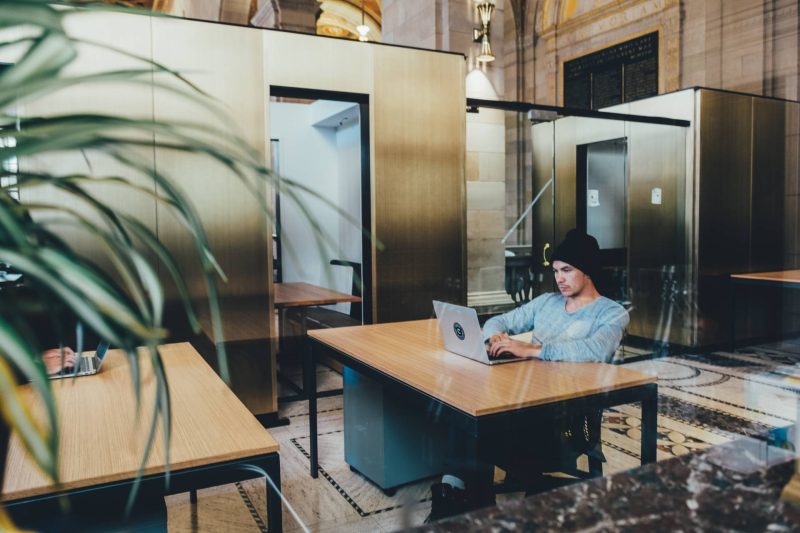 What can your hotel do to cater to remote workers?
Having said this, small hotels or motels need not begin large renovations projects in order to attract remote working crowds. With only a few small and inexpensive changes, your hotel could begin tapping into the 'workcation' scene. Below, we outline some of the things your hotel could do in order to attract, cater to and keep satisfied these groups (and keep them coming back!).
On-site amenities
It's not uncommon for remote workers to previously have worked in coworking spaces. In these environments, individuals will be used to great coffee, perhaps a cafe menu, printing and scanning facilities and maybe even a gym. Consider what your hotel can offer potential remote workers, taking inspiration from coworking spaces. Even one or two small changes could make the difference.
Great connectivity
Perhaps the most important aspect of a good working environment is the WiFi. Reliable and free connection is the make or break of an efficient work day. If you know that your hotel doesn't have a great connection, try upgrading your WiFi package. Going the extra mile with good connection is absolutely the best place to start.
Offer appealing add-ons
Not only great working environments but also experiences are valuable additions to a workcation (it's in the vacation part of the term!). Offer your guests interesting add-ons such as a free rental bike, discounts on a tour or local experience or even something like late check out or a free beer upon arrival. Crafting packages or optional add-ons for these groups turns your plain offering into an experience. After all, isn't that what the person in search of a more exciting work life is looking for?
Loyalty programs
One of the best things about the remote working audience, is that if they have a great working experience with you, they might just return. It's much safer to return to a hotel which, with certainty, offers everything one needs, rather than trying something new. Consider working on a remote working loyalty program and reward your guests for staying with you more than once.
Marketing strategy
Your marketing strategy is key to attracting new remote working audiences. If your hotel is running campaigns, focus on social media channels and try catering to a younger, professional audience. You might also like to consider investing in an SEO strategy and targeting keywords which highlight the digital nomad, workcation or remote work lifestyle. Capturing organic traffic in this way will help you stand out from your competitors and receive your desired remote working guests.
Work with 1834 Hotels
1834 Hotels is an evolutionary one stop hotel, motel, resort and pub management solution. We take the essential and crucial tasks of hotel operations and adapt them to the tools and systems and automation of today. Keeping up to date with hospitality trends, we draw the most profit out of your hotel business.