Your Guide to Hotel Management Roles
The hotel industry is a fast-growing one. It is estimated that 48 hotels will open their doors in Australia next year, providing 7,707 rooms combined. From small boutique venues to large international hotel chains, the competition is strong and no matter the size of your hotel, your management team will play a key part in the success of the business. Throughout this article, we will cover different hotel management roles and outline the duties and responsibilities required for each.
Why are managers in a hotel important?
The key to running a successful hotel is its employees; without them your business would not exist. Resultantly, it is imperative that your hotel is managed efficiently. Within each department, ensuring employees are given the correct guidance and making sure they understand who to refer to when issues arise at work, is absolutely key.
Similarly, hotels must work to ensure that guests are looked after and listened to, particularly if they are voicing any concerns or complaints. In these instances, managers are required in order to deal with situations and to dissolve them in a professional manner.
By building a strong team of managers you will ensure that guest needs and expectations are met and that a high standard of service is maintained across a hotel level.
Whilst the general manager of a hotel is very often the most spoken-about member of the team, the truth is that your hotel is likely to rely on a range of management positions in order to function at its best. In this article, we share the job descriptions of various management positions at a hotel, offering a breakdown of their responsibilities.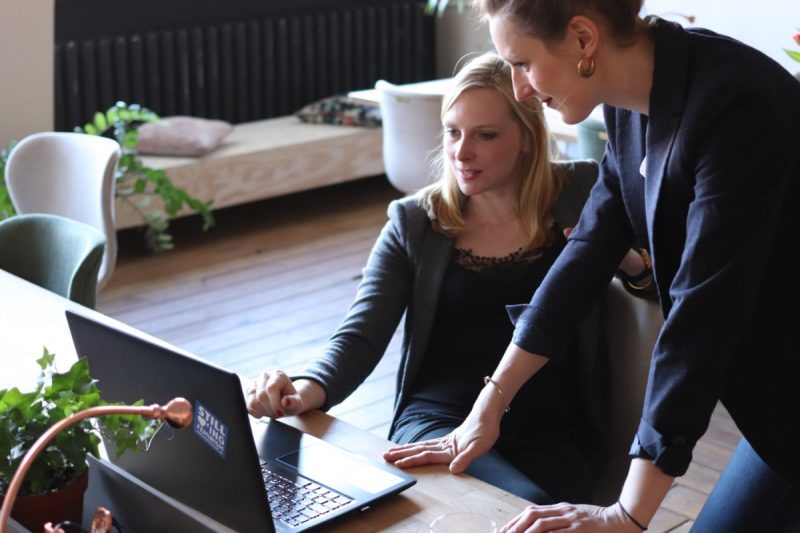 Hotel Management Roles & Responsibilities
Operations Manager
The hotel operations manager is the most superior of the hotel management roles. An operations manager is responsible for the everyday operational management of the hotel. They will need to provide direction to all operational departments to ensure the hotel is running smoothly, delivering the highest level of service to guests. This often tricky role is all about overseeing the big picture of the business. The person in this position will look at the overall performance of the hotel, implementing strategies to improve the business, as well as managing sales opportunities and maintaining cost controls in order to sustain maximum revenue.
Other responsibilities include:
Recruiting management staff
Ensuring all hotel employees are up to date with relevant training requirements
Working with managers of each department to ensure the smooth running of the hotel
Building relationships with suppliers
Budgeting and monthly forecasting
Holding daily meetings with heads of departments
General Manager
The general manager is responsible for overseeing all aspects of the hotel and leading employees toward achieving day-to-day goals. The general manager will deal with any issues employees have on a daily basis. They will ensure guests are ultimately receiving excellent customer service by monitoring staff and liaising with other managers. The general manager is also responsible for maintaining safe and efficient work environments and enforcing company policies, also analysing sales figures and producing reports to ensure each department is reaching its targets.
Other responsibilities include: 
Overseeing the general running of the hotel
Organise building maintenance
Recruiting hotel staff
Dealing with complaints when guests wish to speak with the GM directly
Regularly checking the hotel areas and grounds to ensure they meets all health and safety guidelines
Reception Manager 
The reception manager has a very important role, overseeing the very team that guests will first have contact with. Either when guests book or arrive at the hotel, the reception team will provide the very first impression of your hotel. Therefore, it is the reception manager's job to ensure customer service is provided at the highest standard and that guests are greeted with a friendly welcome. A reception manager must be a people person and they'll benefit from being highly organised; given their responsibility remain aware of all departures and arrivals and keeping track of bookings each day. It is also the responsibility of the reception manager to make sure reception is appropriately staffed – depending on the occupancy of the hotel – not forgetting they'll need schedule night porters to be onsite after hours.
Other responsibilities include: 
Dealing with customer complaints
Organising group bookings and multiple rooms requests
Ensuring the team is aware of daily arrivals and departures and any special requests
Liaising regularly with the housekeeping manager to pass on any room requests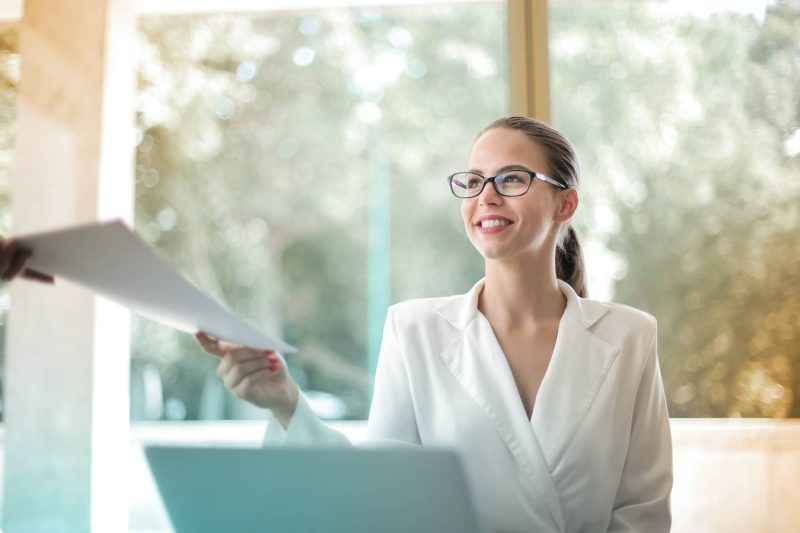 Food & Beverage Manager 
The food & beverage manager oversees any service within the hotel relating to food and beverages. Depending on the facilities available within your hotel, this could include the restaurant, room service and hotel bar. Your F&B manager is responsible for building a strong team which can deliver excellent service to customers during all dining experiences. It is important that the F&B manager ensures every shift is suitably staffed, to reflect the occupancy of the hotel and the number of hotel bookings. Ordering stock and managing cost controls will also be part of the job.
Other responsibilities include: 
Staff rota's
Stock control
Customer complaints regarding food & beverage
Allocating staff to necessary areas depending on business needs and individual experience (for example, bar, breakfast service, dinner, events)
Checking relevant training has been completed by employees
House Keeping Manager 
An integral department within your hotel is the housekeeping team. Whether your hotel has 20 or 200 guest rooms, it is important that these are serviced and cleaned to a high standard. The head of housekeeping will need to manage their team and ensure these standards are being met. Knowledge of the hotel is highly important, including its operations, its routines and the details of its bedrooms and public areas. Finally, your house keeping manager will also need to appoint staff to different areas of a hotel, efficiently working with reception teams in order to learn about daily bookings.
Other responsibilities include: 
Keeping up to date with arrivals and departures within the hotel
Being aware of any VIP guests or special occasions
Checking rooms and public areas are cleaned to the highest standard
Relaying important information to their team such as special requests
Scheduling staff rotas
Events Manager 
The events department will vary depending on the size of your hotel and the events you can cater for. Events can range from weddings, parties, and private dining to group bookings. Your events manager will need to understand the hotel's spaces and arrange events suited to the venue. Responsible for planning and marketing events, driving sales and ensuring any functions run smoothly on the day, your events manager should be quick on their feet and able to work long hours.
Tracking revenue gained from events
Dealing with event enquiries
On-site coordination of events
Working with the head chef closely to develop menu packages to suit a variety of functions
Liaising with the food & beverage manager regularly to discuss upcoming events and requirements
Head Chef
One of the key hotel management roles is the Head Chef; the manager of the kitchen team. The reputation of the restaurant and food within your hotel is incredibly important, as food is always something guests will remember and critique. Consequently, the head chef's role is a vital position, as they will need to manage and work closely with the kitchen team ensuring food is produced efficiently and is of high quality. The head chef is responsible for creating your menu and recipes; ensuring variety and quality but also keeping in mind profitability.
Other responsibilities include: 
Monitoring all aspects of food safety and hygiene and ensuring the kitchen meets all the required guidelines
Ordering and controlling stock to meet the business needs
Controlling food preparation standards
Kitchen team rota's
Keeping up to date with the latest food trends to keep the menu current and inventive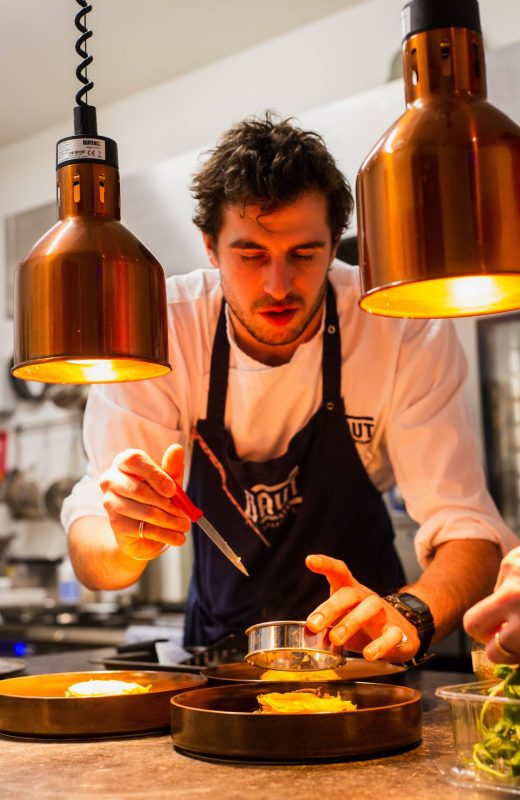 How can 1834 Hotels Help with your Hotel Management Roles?
1834 Hotels is an evolutionary one stop hotel, motel, resort and pub management solution. We take the essential and crucial tasks of hotel operations and adapt them to the tools, systems and automation of today. 1834 Hotels is optimised to facilitate, monitor and report on the performance of a long list of crucial items in the hotel operations and provide your Hotel Manager with the systems, tools and support to extract maximum return.
For more information click here