Innovations in the Restaurant Industry in 2022
Although the pandemic has accelerated the rate at which new technology has been created and adopted within the restaurant industry, innovations have been emerging for many years. In this article, we take a look at some new technological advances and innovations in the restaurant industry in 2022, offering operators some ideas for the future of their businesses. 
Restaurant technology, digitalisation and innovation
'Business as usual' was something unheard of throughout 2020 and all the way into 2022. Forcing some drastic changes, the industry was forced to innovate at a rapid rate. Whilst the demands of customers shifted, so did the needs of businesses themselves. In many places around the globe, these changes were required almost overnight, making space for innovation at stunning rate.
As a result of the pandemic, companies across the world have been given the opportunity to innovate and thrive within entirely new markets, whilst many F&B professionals have adopted new services, products and procedures into their day-to-day operations. In fact, the food industry in many way is helping us pave the way for recovery and growth in 2022. It is thought that by the end of 2022, the food industry will reach $899 billion in sales.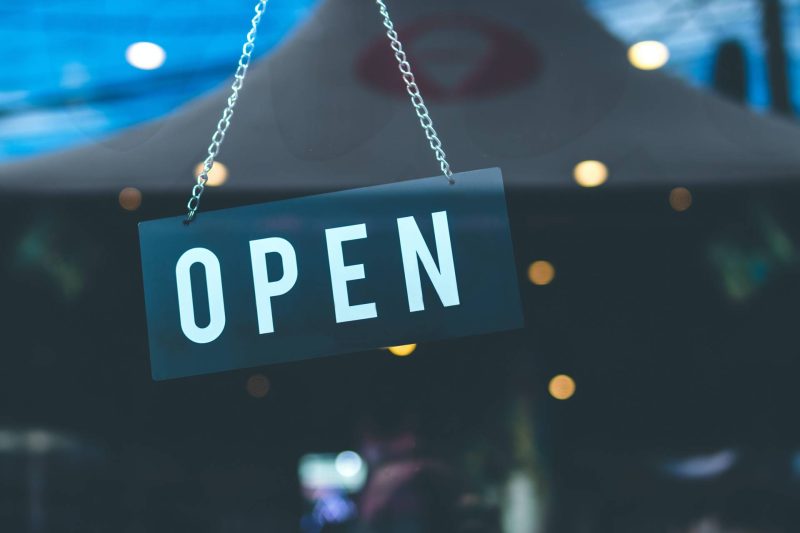 Having said this, technological advancement has always had a place in the restaurant industry. Offering businesses the chance to differentiate themselves from others, streamlining operations, marketing to wider audiences and improving efficiency are only a few of the benefits which stem from keeping up with new trends and implementing new tools and products at a restaurant. Automated inventory management, cloud-based POS and online reservations – for example – are some of tools which were already well-established before the pandemic, with others constantly up and coming.
5 innovations in the restaurant industry
In this article, we share five of the most relevant innovations in the restaurant industry; those due to Covid-19 but also as a result of the natural progression of the hospitality industry. Read on to find out more.
Online ordering systems and QR codes
In recent years and due to the pandemic, online ordering systems has become popular. Vulnerable to imposed restrictions, strict sanitary regulations and even closure, food and beverage businesses have been forced to greet diners with new methods of ordering which reduce contact and keep people safe. QR code-based ordering systems offer customers a convenient way to remain at their table and away from other guests, whilst still gaining the same restaurant experience.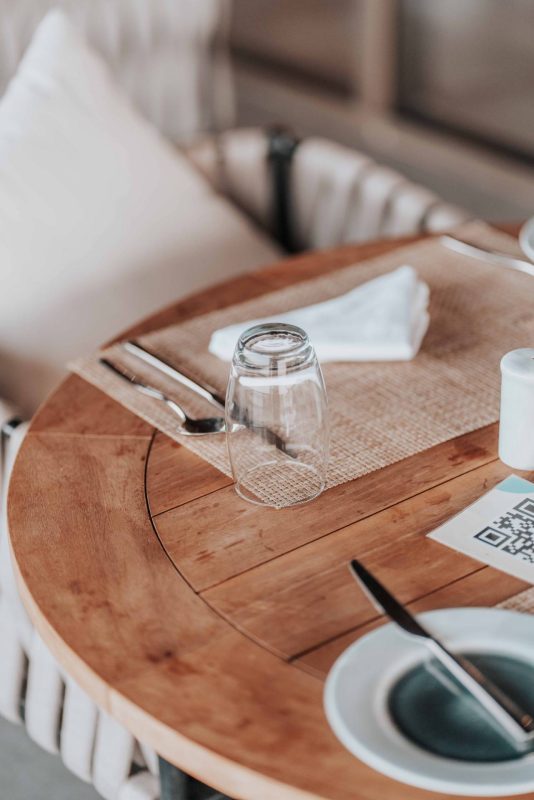 Interestingly, online ordering has now become popular not only for reasons relating to hygiene, but for other things too. The technology has proved to be useful by reducing queue times as well as speeding up the ordering process. Reducing queues at the bar/counter frees up staff for other tasks which are conducive to good sales. Meanwhile, contactless ordering reduces human error in order taking, therefore reducing wastage. If your hotel does not already have a QR code based ordering system implemented, you might consider starting today! This may just be a trend that is here to stay.
Online reservations
Reserving a table online is nothing new. In the UK, telephone bookings for table reservations have dropped to below 20%, with online table reservation looking to take over entirely in the future. Certain providers offer restaurants the ability to integrate bookings systems onto their websites and in turn give customers the freedom to select time slots at their own pace, whilst on the go. For restaurant owners, technology-enabled reservation systems mean; eased seating management, the option to ask for deposits at ease, automatic waitlists, customer loyalty programs and the option to allow for customer dining preferences, as well as the collection of data. It is the topic of guest data which we cover next.
Guest data
Perhaps one of the most talked about innovations not only in the restaurant industry but across most industries, is data. In the context of a restaurant, data is important for the purpose of making better sales, making marketing decisions, personalising services as well as decision making across the entire business. Your data as a restaurant business can be collected from; POS, payments, reservations systems as well as guest satisfaction surveys sent out via email. Once you have some data stored, you should be analysing your data and using it to your advantage.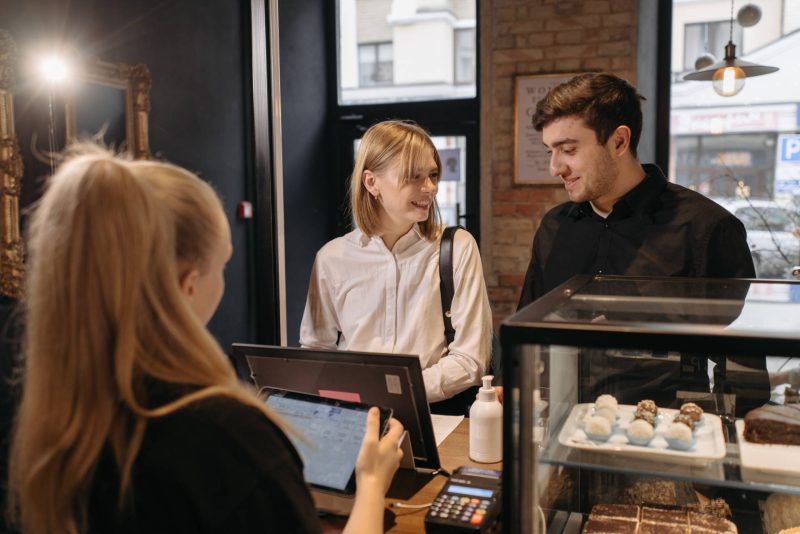 The overall key to a memorable guest experience is making the guest feel valued. Offering a guest personalised touches and making them feel welcome is something all restaurants should be doing in 2022. By collecting guest data, you don't have to know guests' preferences by memory; when longstanding staff members leave, the personal connection and touch they had with 'regular' guests doesn't have to disappear. Collecting guest data allows for you to create records and guest profiles, thus letting you adapt your service each time they make a reservation. You'll know each guests' birthdays, anniversaries and other special occasions, allowing you to send marketing material to them, just at the right time. The possibilities of guest data are somewhat endless – make sure you're taking advantage of it in 2022!
Contactless payment
When we talk about contactless payment, we don't only mean the 'tap and pay' method you can use upon paying for your meal at a restaurant. Contactless payment can mean a whole host of things, and the concept is likely to expand further in coming years. As well as payment with card, smartphone, smartwatch or smartcard via an app or touchless device, there are other methods on the horizon. UK Finance reports that over 83% of people are already using contactless payments, meanwhile, the global contactless payment market will hit €12 billion by 2030.
If you don't already have a number of payment methods readily available at your venue, it may be time to explore the idea. Lots of restaurants believe that integrating alternative methods of contactless payments will cost them money, however that is not true. Upgrading your technology to a solution that accepts contactless payments can reduce costs in the long run, improve productivity and make it easier for guests to pay. For example, in 2022 you should be looking into the following QR-based payments as well as your typical POS system payments:
QR code-based payments through online ordering at tables
QR payments including that with Apple (Apple Pay users will soon be able to use a feature in the Wallet app that will allow them to make payments by simply scanning a QR code)
QR payments through companies such as Stripe whereby customers scan a QR code at their table and use software such as Stripe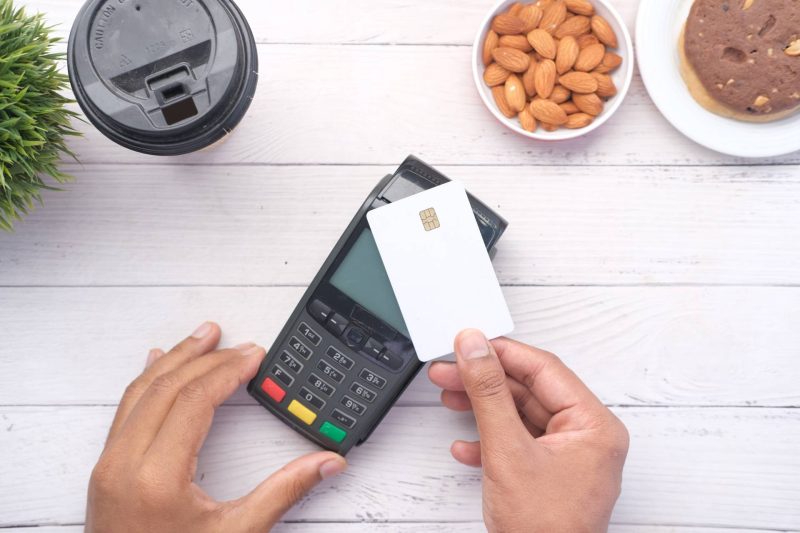 Software for restaurants
For years, restaurants have been benefiting from the digitalisation of systems. Aside from putting a stop to an endless flow of unorganised paper, restaurant software can help your business to track sales, analyse data, reduce errors, enhance productivity and increase effectiveness of staff. The following systems are used in the hospitality world:
A property management system (PMS) facilitates a hotel's reservation management and administrative tasks
A restaurant point of sale system (POS) facilitates transactions from customers and includes; the POS hardware and hospitality point of sale software that manages a sales transaction (including credit card processing, receipt printing, and more).
Restaurant revenue management involves using tools – like a POS – to analyse sales data and accurately predict future demand.
Customer relationship management (CRM) is a set of integrated, data-driven software solutions that improve how you interact and do business with your customers.
1834 Hotels – software and systems
1834 Hotels can provide relevant recommendations around your hotel and restaurant systems. We also have preferred pricing and discounts available with many suppliers you may already be using. To find out more, click here.