1834 Hotels Commits to Sustainable In-room Amenities with NOOD
The hospitality industry isn't naturally a sustainable one. Every now and then however, a brand comes along which makes environmental care and community support a little easier. NOOD – owned and run by Ngarrindjeri and Kaurna man Anthony Wilson – is one such business helping hospitality venues not only reconsider their consumption patterns but contribute to tangible change within Aboriginal communities. 1834 Hotels has partnered with NOOD in 2022, committing to sustainable in-room amenities and simultaneously supporting an important social cause.
An important move away from single-use plastics
1834 Hotels has committed to more sustainable in-room amenities in 2022, part of its move away from single-use plastics at its hotels, motels and resorts. Already implementing some environmental initiatives at its properties – including composting, waste programs and the use of vegetable gardens – the hotel management company is taking steps to reduce its use of plastic.
Currently, up to 130,000 tonnes of plastic waste finds its way into waterways and eventually the ocean in Australia every year. 1834 Hotels – as part of its strategy to avoid contributing to this environmental crisis – has recently implemented reusable plastic in its guest rooms with NOOD.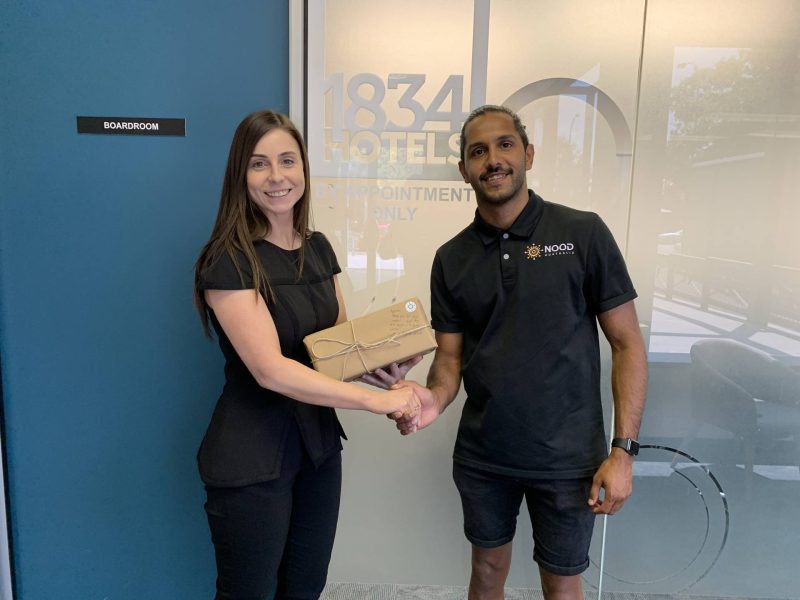 NOOD's Hospitality YARTA Range
Anthony Wilson, Managing Director of NOOD, has always been serious about making a difference, particularly when it comes to giving back to Aboriginal communities and celebrating native Australian botanicals. The company's YARTA Range helps hospitality venues contribute to tangible change within Aboriginal communities, whilst also making it easy for venues to swap from single-use to more eco-friendly care products.
After learning about NOOD and its excellent initiatives – both social and environmental – it became clear that 1834 Hotels should partner with the South Australian company. Working closely with 1834 Hotels in the process, NOOD has designed, created and now produces a range of products which not only reduce plastic waste and support community initiatives but which enhance guest stays.
Proud to support NOOD and its Hospitality YARTA Range, 1834 Hotels has rolled out its products across all properties. This includes in-room amenities such as shampoo, conditioner, body wash, hand wash and body lotion.
Environmental Impact
NOOD's Hospitality YARTA Range provides hospitality businesses with the opportunity to make better environmental decisions at their properties. Cleaning products and personal care products are crafted using natural, sustainable and environmentally-friendly ingredients, inspired by Aboriginal usage of native botanicals. All products are Australian-made.
At 1834 Hotels' properties, the use of self-refillable 300ml bottles – topped up at venues using 5-litre containers – is set to dramatically reduce the overall use of single-use plastics. The hotel management company's decision to stock NOOD products in its hotels, motels and resorts comes at a pivotal time in South Australia, when the 'Single-use and Other Plastic Products (Waste Avoidance) Act 2020′ is being rolled out in two phases, eventually resulting in the elimination of numerous types of plastic.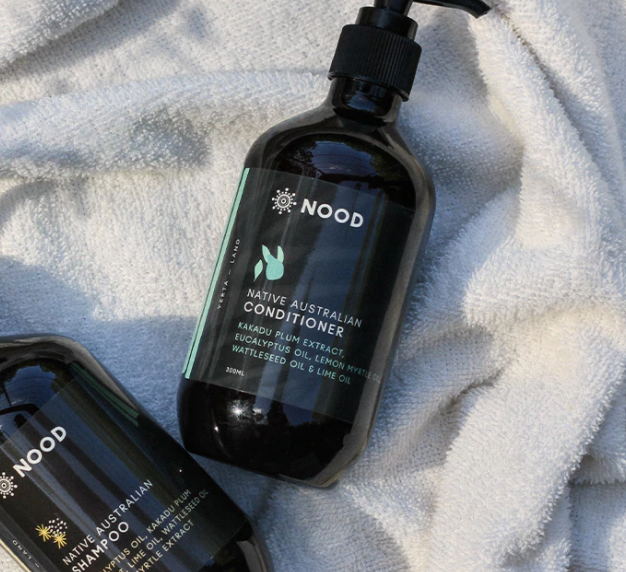 The NOOD Foundation
As a proudly Aboriginal-owned company, NOOD also helps hospitality businesses contribute to a worthy social cause. The company donates 10% of net profits to its own foundation, through which it gives back to various Indigenous charities. Providing Aboriginal communities with the tools they require in order to implement a self-sufficient, long-term and sustainable commercial environment is the foundation's goal. Suitable applicants looking to apply to the NOOD Foundation are able to fill out a form on the company's website.
1834 Hotels
1834 Hotels, alongside other hospitality businesses across the country, is excited to support a local South Australian business contributing to environmental and social causes. All of 1834's hotels, motels and resorts now stock NOOD's refillable pump bottles in guest rooms, replacing single-use products. The move is part of a wider effort to begin phasing out single-use plastics at its properties.
For more information visit 1834 Hotels, or to find out more about NOOD and its Hospitality YARTA Range, click here.