How to leverage a new interstate market at your hotel
Welcoming back interstate markets
Australia's much anticipated Covid-Ready roadmap will see an ease of border restrictions for double-vaccinated people wanting to move between states in November. For the country's tourism industry this is great news. But when the possibility of interstate markets do open up once again, how should hotels leverage these markets? In this article, we offer a handful of ways in which hotels – both in cities and in regional areas – can leverage the interstate market.
Although international travel will be one of the last things to return to normal after the pandemic, domestic travel will be one of the first steps towards the goal. The end of November will bring about cross-border travel within Australia and this will be a great time for hotels across the country to begin implementing and testing out new ways of marketing and operating for a wider audience.
Keeping up to date with progressions in Covid-safe plans, offering flexible stays, implementing robust pricing strategies, leveraging pent up demand in other states, using marketing tools to reach specific audiences and perhaps even replacing your hotel's current operations with more contactless processes and technology are some of the ways hotels can work towards leveraging interstate markets.
In addition, with many people having been under lockdown conditions for months, those hotels able to market to the correct audiences, those offering package experiences and delivering seamless experiences could be the most successful. From the end of November, hoteliers will need to pay even more attention to the fact that incoming visitors will have more expectations, concerns and preferences than before.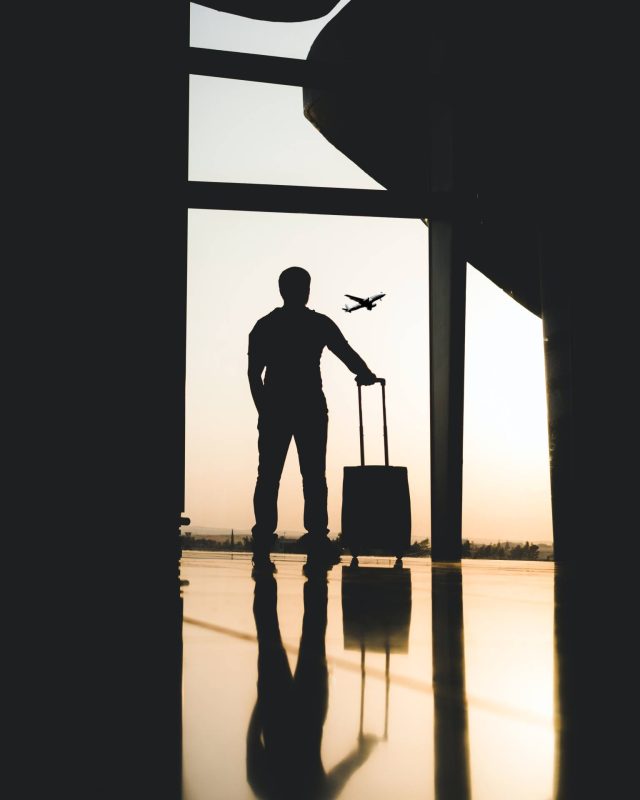 Types of interstate traveller
In order to begin welcoming back an interstate audience and taking advantage of pent up travel demand, hotels will need to understand who will be travelling across domestic borders.
Business
Interstate restrictions have stopped business travellers from attending conferences and meetings in different states as well as visiting exhibitions, fairs and corporate events. With the opening of interstate borders on the horizon, many businesses and events will have delayed their plans for interstate travel until late 2021 and into 2022.
Families
In many cases, families spread across the country may not have been able to see each other for many months. It is predicted that when borders open, travel for the purpose of visiting family and friends will occur in larger numbers. This is particularly true with Christmas approaching, when family groups would typically cross borders.
Couples
Deprived of international holidays and for the most part interstate holidays during the last year and a half, couples of different ages will be searching for relaxing getaways and adventures across the country. With a great deal of people in lockdown in recent months, it is possible that couples will be seeking opportunities to treat themselves after a period of very little mobility.
Individuals
For the purpose of visiting friends and family interstate, individuals are also likely to cross borders after November. This group might include those visiting loved ones across border, but also young travellers who had previously planned international travel and gap years which was interrupted by the pandemic.
Pent up demand amongst the above groups offers hotels an opportunity to directly cater for specific groups of people. Those hotels seeking to attract travellers should consider a number of strategies in order to absorb this demand. In the next section, we provide some tips for a successful transition.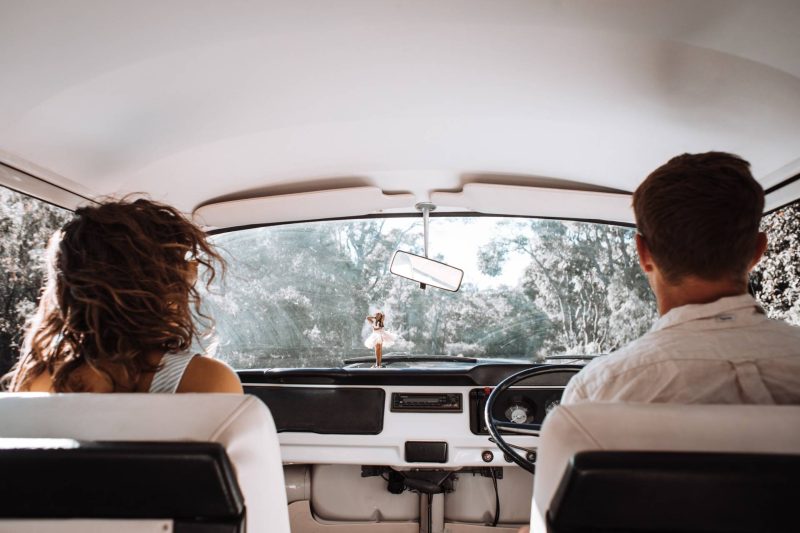 Tips for leveraging the 'new' interstate traveller
Brush up on hygiene protocol
Whilst it may have been spoken about continuously for over a year and a half, your hotel's covid-safe plan and hygiene protocol has never been more important. As we welcome interstate guests – and inevitably the virus – across borders, individuals will be looking for hotels which take responsibility for their guests' safety. Travellers will be health conscious now more than ever and so your hotel must ensure best practice this summer. Make sure you are up to date with the newest requirements here.
Consider a change to your shared spaces
Overcrowding is something which should be avoided where possible at your hotel as we move into 2022. Many guests will be nervous about sharing spaces with large groups and you will need to assure your guests that they will be taken care of. Share your policy on your website and social media accounts to reassure your potential guests that you're doing everything you can.
Provide wellness services
If your hotel offers pool, spa or gym facilities, now is the time to polish your services and show guests exactly what you have to offer. With many people shut inside for months, wellness and self-care feels more important than ever. Feeling healthy both mentally and physically is something guests will seek, whilst it is also something you can provide. Consider offering wellness packages if you have the ability to do so, and share images of your facilities on your website, social media or through email marketing to entice guests.
Prepare for business travel
Whilst it is uncertain as to whether business travellers will return in the same numbers as before the pandemic, it is worth considering this kind of traveller when preparing for interstate borders opening. In the coming months, events, conferences and meetings are likely to slowly increase once again and your hotel should be prepared to capture these audiences. You might like to offer a business traveller package which includes breakfast paired with rooms that offer optimal working setup. Alternatively, you may want to offer contactless late check-in for those arriving late after a work day.
Implement contactless check-in
If there was ever a time to adopt new technologies for your hotel, it is now. With the virus likely to cross borders, any technology that can help hotel staff avoid contact with guests will be beneficial for both safety and peace of mind. Industry-specific apps and technologies will make guests feel safer and are predicted to increase in demand. Consider room service, room entry and check-in and think about how your hotel could adapt. For help with industry-specific technology, contact 1834 Hotels here.
Prepare for an increase in active/adventure holidays
Being cooped up for months on end has made people appreciate the outdoors and the possibilities that destinations present them with. Experiential tourism was already on the rise before the pandemic struck, but now experiences are even more treasured. Hotels should look into partnering with local businesses and offering packages. Whether it's winery tours, kayaking trips, or water sports, start considering the demands of your new interstate audience. With the summer season approaching, this kind of offer could be lucrative for your business. Leverage the interstate market this year with the help of those businesses in your destination.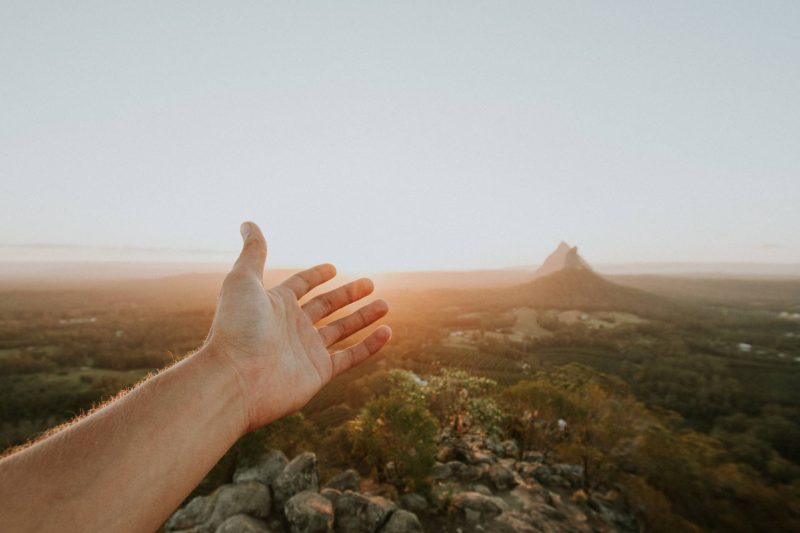 Use email marketing
If you have been collecting email addresses in an email database in recent years, you will have the email addresses of interstate guests in your EDM software. These interstate guests in many cases will be wanting to travel and this offers your hotel a great opportunity. Consider segmenting your database according to their demographic and send targeted messaging in an appealing email. Perhaps include a relevant offer. Email marketing is a great way to directly reach your potential guests and to persuade them why your hotel can offer them everything they need.
Use social media
Your social media accounts should dwell on the reopening of borders and can be used to show off your business in a new light. Celebrate the opening of borders in November and use your creativity to entice new guests. Perhaps share a video of your first interstate guests walking through your doors, conduct a virtual tour of your hotel ready to accept interstate visitors or start a new social media campaign which persuades individuals to visit you. Anything you can do to stand out will help your property succeed this season.
How can 1834 Hotels help you
1834 Hotels is an evolutionary one stop hotel, motel, resort and pub management solution. We take the essential and crucial tasks of hotel operations and adapt them to the tools and systems and automation of today. 1834 Hotels can help you leverage the interstate market into 2022.
The 1834 management team will see that your business is getting the best results possible. We keep things running smoothly and manage all the bits and pieces you don't want to hear about but will keep you informed around the bits you do. We assist our Hotel Managers in resolving employee management issues, including legislative advice and more.