How to foster happy customer-facing staff and great hotel customer service
The importance of a happy workplace
You walk into a hotel where you'll be spending your weekend. Greeted by the receptionist who yawns, speaks quietly and offers very little helpful information, you receive your key and room number and head to the lounge area for a coffee. Here, you're greeted by a young man who sparks no conversation, makes your drink, offers no eye contact, takes your payment and walks away without a smile. You've been at the hotel for 10 minutes and you're already disheartened by the experience.
Perhaps the most important aspect of a hotel is its staff. A hotel's front-facing employees not only carry out the fundamental day-to-day operations of your business; they represent your business and create a lasting impression on guests. Walking into a hotel, guests are greeted by a receptionist, served breakfast by a waiter and will come into contact with your cleaners, bar staff, room service and so on. Unfortunately, if your hotel employees are unhappy – whether that is due to feelings of under-appreciation, hostile work relations, rota disputes, unhealthy workplace communication or anything else – it shows.
Turned on its head, happy staff make for proud staff, and in turn pride can deliver wonderful hotel customer service. When we are greeted by bubbly employees who seem interested in their work, our experience as a guest is immediately elevated. Quite simply, staff satisfaction = guest satisfaction. Pouring all of your time and effort into guest happiness, whilst simultaneously ignoring that of staff, can be a very inefficient and illogical way to spend your time as a manager.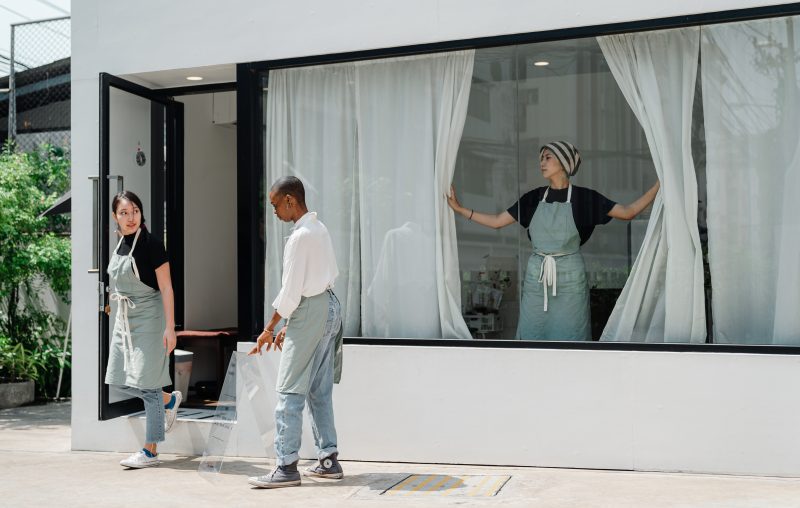 According to the start-up Justworks, the key to repeat business starts with building a strong team and focusing on employee satisfaction. Meanwhile, eHotelier found that happy employees are 31% more productive and three times more creative than those unhappy with their work environment. They also found that happy employees lead to an increase in hotel profitability – up to 12%!
Your front-facing employees do a great deal for your hotel business. Investing time and effort into their happiness not only creates a more pleasant and enjoyable environment for guests and staff alike, but also contributes to business success.
Tips for happy staff and wonderful hotel customer service
We understand that it's easy to get bogged down with your role as a hotel manager; buried in admin, daily management tasks and guest satisfaction. However, pay some attention to your staff, their job satisfaction and your hotel customer service and you might just find your role becomes less challenging and more positive.
Whilst some of the following points might seem obvious, reflect, and you may identify some space for improvement at your hotel.
Practice great communication
Setting the tone for honesty and efficient communication is an extremely important part of managing a customer-facing team at your hotel. One way to ensure job satisfaction is to keep your employees informed about broader business successes and news. When an employee understands the broader picture, they feel more involved in your hotel business and as though they are one piece of a larger puzzle. Show your staff how their efforts have assisted in the success of the hotel, share online reviews in team meetings and celebrate the small things.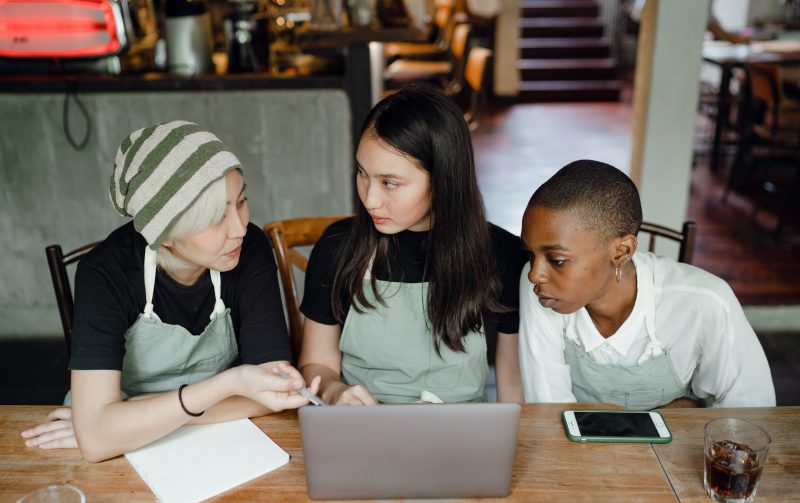 Always be approachable
Another way to make sure you are practicing positive communication at work, is to make yourself approachable to staff. Whilst as a manager your job involves a certain level of leadership and direction, being unapproachable can cause unease in the workplace. Don't let your employees feel scared to ask questions, request holiday days or admit to mistakes. Try to welcome queries, feedback and honesty from your employees and work with them to solve problems effectively, rather than instilling fear. By allowing for open communication, you will find that your business can run in a more productive manner.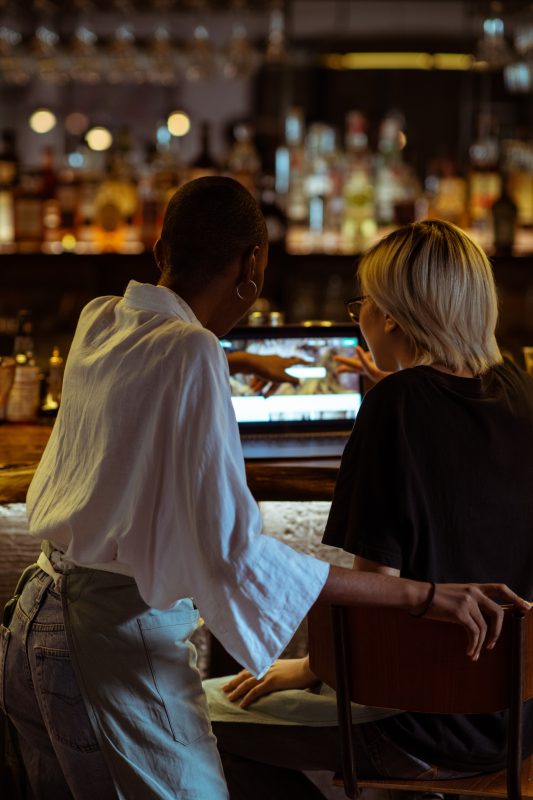 Foster a team environment
Whilst the very term might shout cliche, the team environment can make or break a front of house team. Ensure that individual roles are clearly stated and help your staff understand how their role fits into the bigger picture. Feel free to get creative, but one of the best ways to assist with a team atmosphere involves activities outside of the hotel environment. Some things you might like to try are: offering a monthly lunch for team members, hosting casual meetings for staff of all levels where everyone is asked for feedback or ideas, or organising a team building workshop.
Another innovative way to conjure up trust and team spirit, is to offer each staff member two days annually when they can work in a different hotel position. Having a waiter work in the back of the kitchen, laundry staff working front of house and bar staff assisting with reception work, can create a sense of respect and understanding for all of the roles in a wider team. Once a chef has worked front of house for the day, they might find themselves working more efficiently with waiters at the pass.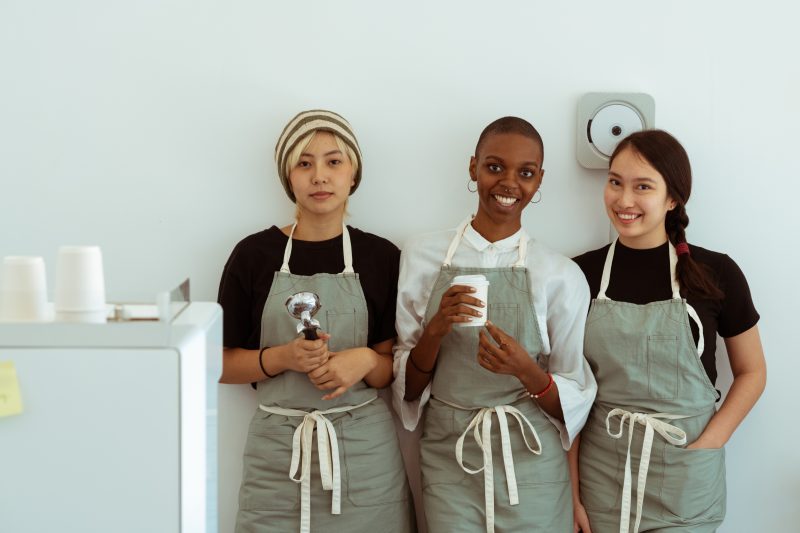 Put possibility of advancement on the table
In the hospitality industry in particular, staff overturn is a very common problem. One of the main reasons for this, is down to the lack of opportunity in certain roles. If the best team members at your hotel feel they have no future with you, it is likely they will move somewhere else. Try your best to promote within the business instead of reaching outside of the hotel and you will in turn foster a hard-working environment where opportunity to progress becomes a possibility.  You could also try pushing promising staff members to take further education, or select interested candidates and send them to seminars or workshops to further inspire them and reward their efforts.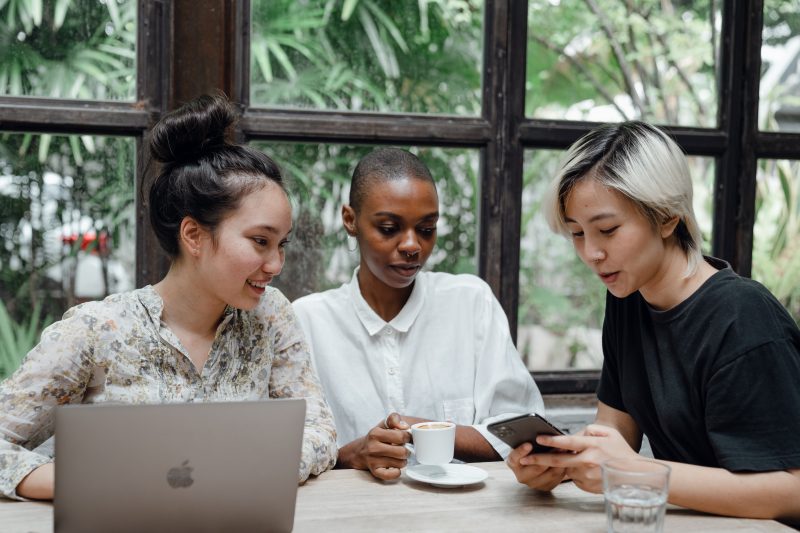 Reward employees for their hard work – and make it personal
Rewarding employees for the help they provide you and your business is as simple as saying thank you in many cases. Identify exceptional behaviour and thank your employees, specifying exactly what was excellent about their actions. The direct results of this include an increases in confidence and in positivity. Taking the time to thank your staff also shows them that they are seen and appreciated. If you know your staff members well enough, offer personal rewards such as gift cards. It may be a small gesture from you but rewarding staff goes a very long way.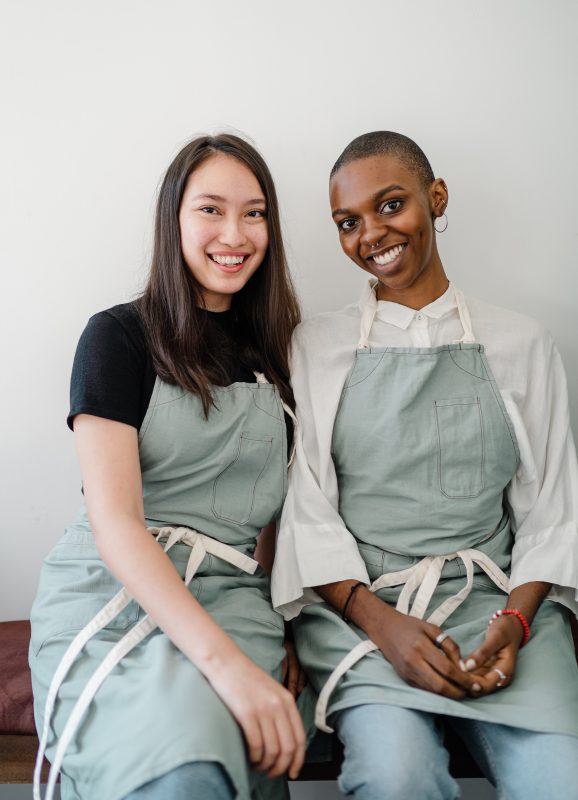 Allow time for training
Don't let training become something that happens upon an induction session and which never happens again. It is common for new employees to receive minimal training upon arrival and to then feel out of their depth, never receiving the support they need to flourish. Provide monthly training, even if they only consist of fifteen minute sessions, and keep your employees updated and fresh in their approach to work. What comes of this kind of attention to training, is consistency throughout the workplace.
However, hotel customer service training can also have another effect on your staff. Offering training sessions can also keep your employees enthusiastic about their work. For example, have the chef cook three of the newest meals on the menu and sit around the table with your bar and restaurant staff. Sample the new dishes and discuss the ingredients and flavours in the dish. Not only is this a fun thing to do with your team, but it also makes individuals ooze with enthusiasm when discussing the menu with guests. Involve your receptionist too, and they might start boasting about your delicious food to guests from the moment they step through the door.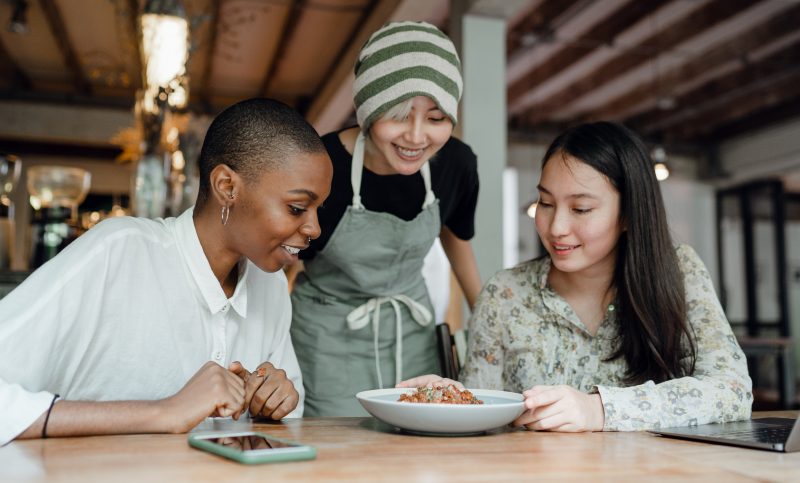 Try to accommodate a flexible rota
One of the most challenging aspects of being a manger at your hotel comes from creating a rota. In the hospitality industry, receptionists, waiters, bar staff and so on, famously have less flexibility than those working 9-5 office jobs. Whilst it isn't always possible, try to cater to your employees and understand that their lives outside of work deserve flexibility too. It isn't always possible to cater for last-minute days off but try to keep a rule in place that helps to organise the challenges that arise. Keep a diary at reception where employees can request certain days off, up to two weeks in advance – by writing personal notes to the manager. This way, it is difficult to make mistakes or to disappoint staff when writing a rota.
A hotel manager wears a lot of hats, and supporting customer-facing staff with their day-to-day operations and hotel customer service skills doesn't always receive the time it deserves. Hotel managers require support in their work to create overall success across a hotel business, and often this success is found not only in balancing books but creating a vibrant and happy workforce.
1834 Hotels is optimised to facilitate, monitor and report on hotel performance from a long list of crucial hotel operations. We "manage the manager" at more than 20 properties across Australia, giving them access to our network of experts to make sure both the hotel and the hotel manager succeed. Allow time to foster an excellent work environment for staff and ensure excellent hotel customer service. Don't hesitate to reach out for more information regarding how we can help.