How to use destination marketing to sell hotel rooms
It's not always the case but more often than not your guests are booking for the location, not the hotel itself. Yes, people generally choose to travel and stay for the city or region first, with accommodation coming second in the decision-making process. That's why including the destination as part of a strong brand and marketing strategy can give your hotel, motel or resort an advantage over competitors and get more eyes on your hotel brand.
In this post we'll cover what destination marketing is, how to roll it out at your Australian hotel, how to find collaborations to increase your reach, and how to convert this type of marketing into room nights.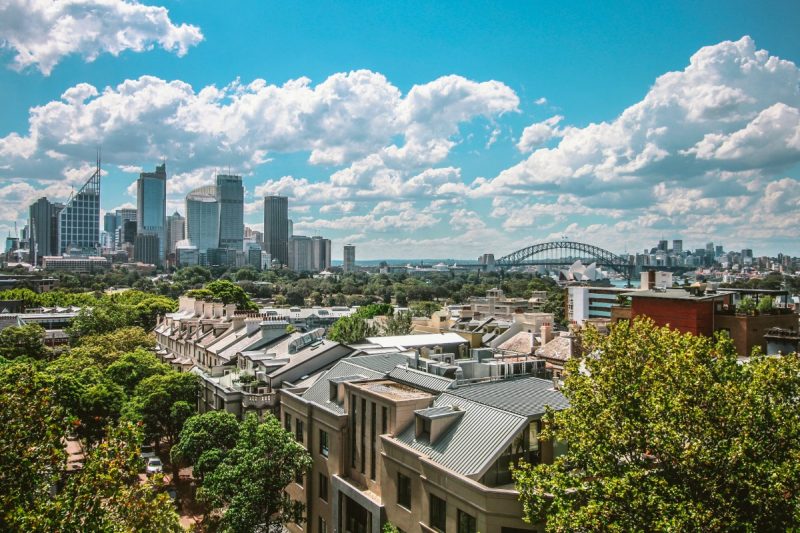 What is destination marketing and how does it work?
The goal of destination marketing is to increase the appeal of a location – whether that's a city, region or country – to attract and engage new potential customers. Destination marketing is about selling the location first and your business second. 
Now, you might think your local, regional or state tourism board is in charge of marketing your location and that's that. But all businesses in the tourism and leisure industry – hotels, motels and resorts included – can and should use destination marketing to build brand power and attract bookings.
Hotels can use destination marketing to attract and engage new audiences and create a desire for the local area while also, more subtly, sharing the hotel and its services.
How to roll out destination marketing at your hotel
Every business should have a written marketing and brand strategy, or at the very least a solid plan on how they communicate with past, present and potential customers. Part of your marketing plan should include a strategy for website content, social media and email. This is where destination marketing can really shine for your business. 
Blogs, social posts and newsletters are all content marketing – a communication beast that needs fueling with new words, new images and new video constantly. Instead of feeling the need to speak solely about your accommodation business in every social media post, blog or newsletter, think about what you could share about the destination. 
If someone strolls up to your front desk and asks for recommendations for things to do, see or eat locally, your staff would pass along their best tips to make sure your guests have an amazing time. So when it comes to online communications, roll the same helpful destination-based content into the mix.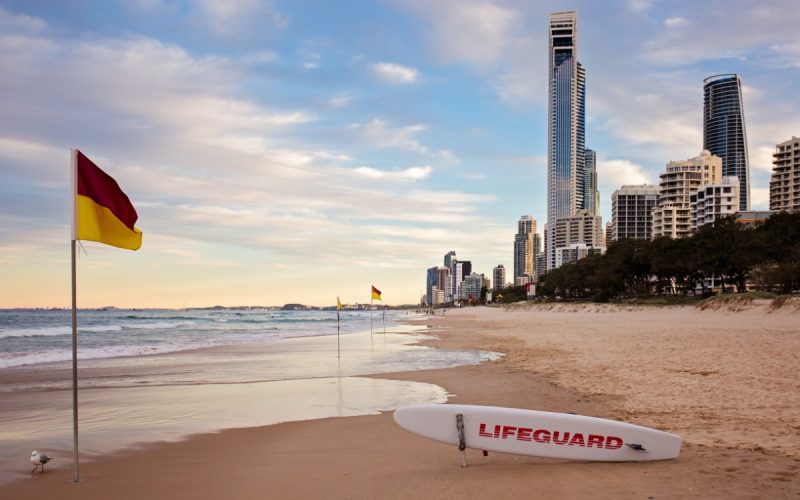 Use a "hero" piece of destination content
When it comes to creating content for your brand, the most efficient way to do that is to create a "hero" piece that can be broken down into smaller content bites. Blogs are great at this and are multi-purpose. A destination-focused blog on your hotel website can be shared as social media content more than once, will help your SEO rank on organic Google search, and can be used in an e-newsletter to drive traffic back to your website.
Use your blog as an opportunity to rank for keywords and key search terms related to your destination. According to Google research, the average traveller spends 13% of their time online conducting travel-related activities. A potential customer might be looking for things to do, events or restaurants in your area and if your website pops up in the search results it's a chance to introduce them to your accommodation business in a positive way. Hospitality is all about helping the customer, and a useful blog reflects positively on your brand and builds you as an authoritative source in the region or city. 
To plan your blogs, keep a document or spreadsheet where you generate ideas and plan a schedule. Think about what guests are doing while staying in your hotel. Are they dining out? Hiking? Gallery hopping? Road tripping? These are all content ideas you can use for content.
Share the destination on social media
Put yourself in your potential customer's shoes. You stumbled across a nice hotel in an area you want to visit, so you liked the hotel's Facebook page. On Facebook, the hotel posts four times per week. Every single post is about the hotel: the rooms, the restaurant, the garden, the pool. Rinse, repeat. Week in, week out. Sure, the hotel looks nice but it's not inspiring action. You, the potential customer, quickly grow bored of seeing the same content and irrelevant each week and stop engaging. Quickly Facebook realises you lack interest in the business page and the algorithm stops showing you posts. Unfortunately, you've lost the attention of that potential customer and have stopped reaching them.
Now, let's starts the story again but with destination marketing added to the mix. Instead of sharing the various rooms in the hotel, you share just one or two posts per week about the hotel and the other posts are more like a digital concierge service. You share images and video of local attractions and tours, aerial shots of the city or region, the captions are personalised recommendations or fun local facts. You share blog posts from your website about cool things to do or local events. You create a sense of desire and inspire real action. You share authentic and authoritative brand-building organic content. People are more engaged and interact with the posts by commenting or tagging friends. People fall into your remarketing funnel and when the timing is right, they book direct. 
When it comes to social media, consider the 80/20 rule. Any brand in any industry should only post 20% promotional or sales content on their channels. By attracting your audience with genuine content that inspires, educates or entertains it's more likely that your fanbase will remain engaged. Delivering great ideas and inspirational destination content will keep your social pages popping up on more social media feeds.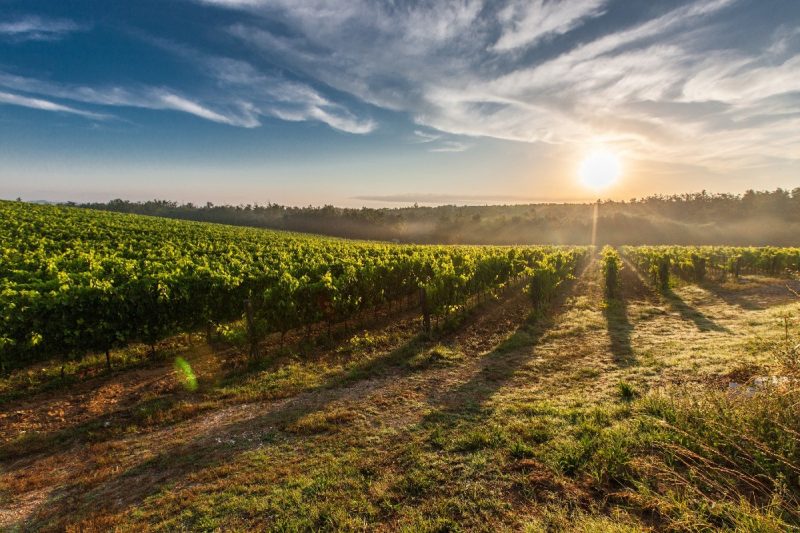 Where to find destination marketing collaborations
There's the saying "a rising tide lifts all boats" and it couldn't be truer for the tourism industry. Collaborating is one way to extend the reach of your brand and access new potential customers. Of course, the beauty and challenge of destination marketing is that it's not all about you. 
Work with your local tourism office
Your local, regional and state tourism board or destination marketing office is the first place to turn to. Have a look for opportunities by observing what they do and sign-up for any newsletters. You might see on social media they don't share hotel room pictures, but they do share pictures of sunsets and food. Try and pass along content that suits their vibe. Make sure when you post on social media you use the right tourism hashtags like #seeaustralia and campaign hashtags like #holidayherethisyear. 
Tourism offices usually have a blog. Send them an email letting them know about your accommodation and send through a few fresh images. Ask about other ways to get involved as each office is different. Often there is a paid membership option or regular campaign buy-in. As an example, Tourism and Events Queensland is often looking to collaborate directly with industry on paid media campaigns. This might be an advertorial newspaper lift-out or digital media campaign.
Collaborate with other tourism businesses
Look to your friends in the industry. Obviously you don't want to trod on your toes by collaborating with other accommodation providers, but reach out to wineries, tour operators, attractions and restaurants that you usually recommend. Ask them if they would be interested in casually cross-promoting you on their marketing channels and ask for photos of them to share on your own social media or blog. 
Find micro-influencers
If you want to collaborate with influencers, look to who your target audience is, understand what you want and what you have to offer before diving in. Micro-influencers are people with smaller audiences of around 10,000 to 80,000 on social media. Smaller influencers demand smaller fees, but often have a highly engaged audience base. If your primary customer is families from Sydney, look for an influencer with that profile who has a great engagement rate.
There are two things you can get from an influencer. The first is organic exposure on their social media channels. The second is photos you can use across your marketing. Get a contract in writing with what you want from the collaboration, particularly if you want to take the images off social media and use them in your paid marketing campaigns or website.
Use content from your guests
Creating and promoting a hotel hashtag has huge benefits. If your guests are aware of your hotel social media platforms or hashtag, they might tag you in posts. This can imply permission to then reuse those photos on your channels, giving you fresh and free images to work with. You can incentivise it with a giveaway or offer.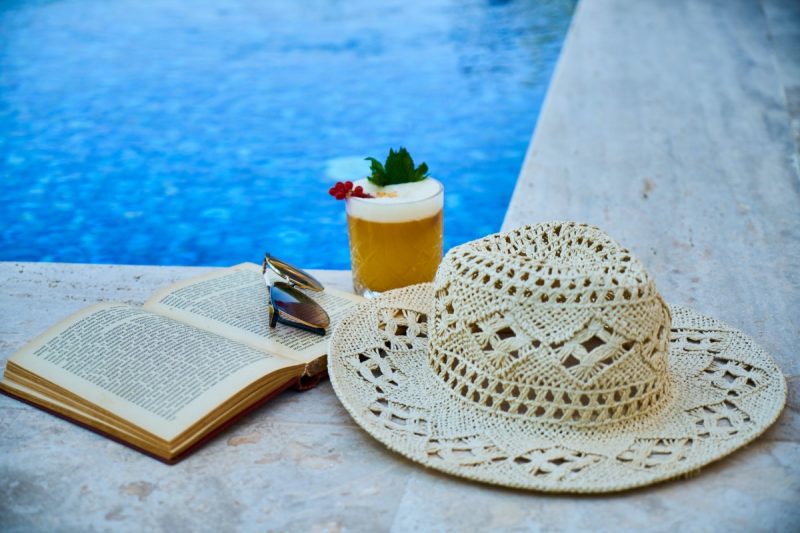 Reach out to travel media
News sites are hugely authoritative when it comes to SEO, and so getting a backlink from any major travel magazine or news website gives your own site a lot of extra points. Your local tourism office may run a familiarisation program and organise trips for media. Let them know that you're available to participate. You can also reach out directly to the travel editor and offer a stay in exchange for press coverage.
Collaborate with destination marketing platforms
Given how powerful organic travel media is, we created our own destination marketing platform under the Weekend Escapes brand. The site and social channels surrounding them are used to help the typical hard-working, curious Australian to plan their precious weekend. Filled with helpful guides written by travel experts, the content is genuine but also features mentions of some of the hotels, motels and resorts we manage. Weekend Escapes has proven to be an excellent tool to drive interest, awareness and warm leads to our partners.
How to fill hotel rooms with destination marketing
In 2020 selling a hotel room simply isn't enough any more. You have to build a brand and sell the experience. It is said that it takes a potential customer more than 10 interactions with a brand before they make a purchase. Each of those interactions needs to be positive and engaging to make a difference and destination marketing takes you one step closer with every engaging blog, snappy caption, shared customer photo or opened email newsletter.
Destination marketing is the bait. After someone has landed on your website the work continues. Cookies will help you retarget them with paid social posts, Google ads and even email marketing. A pop-up subscription box can help turn them into an email subscriber too.
If they click through to your site or engage with social media content the potential customer should enter a remarketing funnel. Of course, like any good digital marketing, a funnel requires strategic thought and planning to take people through the consumer journey from dreaming to booking.
A marketing funnel is quite like meeting someone for the first time at a networking event. You might start with a memorable story (destination content) before letting them know who you are (introducing the brand), telling them what you do (the pitch), and giving them your contact details (the hard sell or offer). They might not hire you the first time you meet, but you're now on their radar. 
People need a dozen or so interactions with a brand to make a booking and it's on you to make that happen. Don't be afraid to push people through your paid funnel more than once or experiment with types of content, copy, images and video. It's about trial, error and timing to find what sticks and who books when.
Rolling out destination marketing as part of a bigger brand and marketing strategy is just one thing we can do. Here at 1834 Hotels we help independent hotels thrive by streamlining their operations, finances and priorities, putting them onto a more profitable pathway. If you could use some help behind the scenes, just reach out.